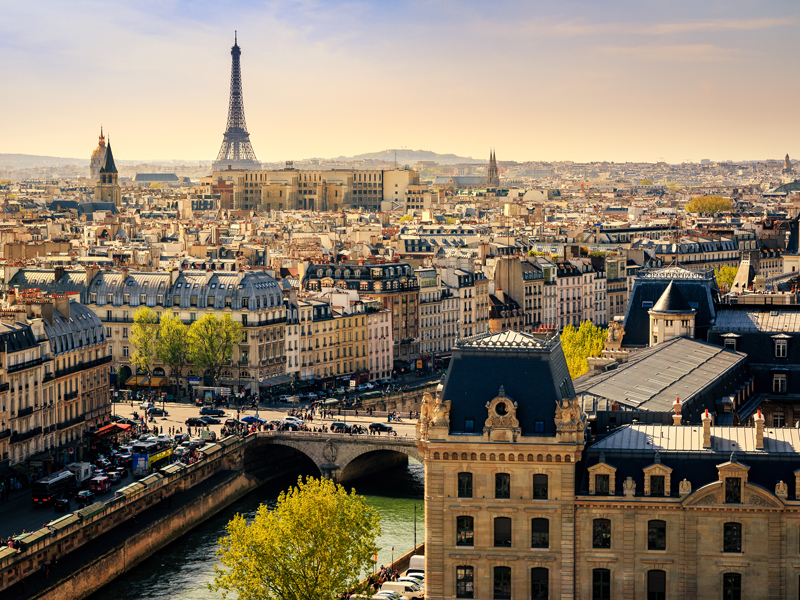 Headquartered in Paris, the French private bank have acknowledged that sustainability has to play a central role in their corporate obligations &nbsp
Author:
Béatrice Belorgey, CEO, BNP Paribas Banque Privée
Environmental, social and governance (ESG) matters have become unavoidable in recent years. At BNP Paribas Banque Privée, our awareness of such issues has driven a gradual shift towards more responsible ways of consuming, investing and financing. Banks need to better support their clients – both businesses and individuals alike – in taking these issues into account.
It is not enough for banks to simply commercially support their clients; it is essential that they also hold the conviction that sustainability is necessary
This is the case, for instance, with the Sustainability Leadership Programme, launched by the Cambridge Institute for Sustainability Leadership in partnership with the BNP Paribas Wealth Management, the international network of BNP Paribas Banque Privée. The programme includes an exclusive training seminar designed to help leading entrepreneurs fast track their environmental agenda and boost sustainability in their businesses. The opportunity to meet fellow business leaders and discuss the importance of social responsibility in the wider economy is also extremely rewarding.
Nearly 30 international entrepreneurs from nine countries in Europe, Asia and the Middle East participated in the first edition that took place on March 14, 2018. They acquired in-depth knowledge on how to integrate a sustainable environmental approach into both their decision-making process and the long-term vision of their organisations. The programme responds to a growing concern among business leaders: close to 40 percent of the elite entrepreneurs who responded to the BNP Paribas Global Entrepreneur Report, published in November 2017, consider 'positive impact' as a necessary and important performance indicator, compared with just 10 percent two years ago.
Leading by example
There is a growing awareness that banks have a major role to play beyond their corporate obligations. It is not enough for banks to simply commercially support their clients; it is essential that they also hold the conviction that sustainability is necessary. This is why BNP Paribas was among the first enterprises in France to explicitly outline sustainable development objectives in its corporate social responsibility (CSR) policy.
BNP Paribas also broke new ground when it created a company engagement department to coordinate the group's CSR, sponsorship, diversity and communication platforms. BNP Paribas aims to use all the tools at its disposal to contribute to the achievement of the United Nation's 17 Sustainable Development Goals. Additionally, the bank is no longer financing certain business sectors, such as controversial weapons (anti-personnel mines, biological weapons, chemical weapons and cluster munitions), non-conventional petroleum, and gas and tobacco.
Individual appetite
The success of a sustainable economy is also linked to investor awareness and their appetite to provide funding. Private banks play a growing and more influential role in this field. Though socially responsible investing (SRI) has long been the prerogative of institutional investors, it is steadily attracting more individuals. Eurosif's latest biannual study showed that its share of SRI funds rose from 3.4 percent in 2013 to 22 percent in 2015. Increasingly, we are finding that our clients want to give meaning and impact to their savings according to principles that go beyond purely financial aspects. In order to allow them to diversify their investments, we have enriched our SRI vehicles to ensure that they take ESG criteria into consideration. Clients have access to a selection of 12 internal and external SRI funds, including five thematic funds, which are proving hugely successful because they allow for more targeted impacts.
Taking responsibility
The latest Novethic study shows that environmental fund assets under management in Europe have more than doubled between 2013 and 2017. This trend is accelerating and should continue with the launch of new funds, including BNP Paribas' Green Business Fund, which focuses on ecological and energy transition.
This fund is largely invested in BNP Paribas Asset Management's SRI environmental funds on themes such as water, the fight against climate change and green bonds. As much as 10 percent of the fund is invested in non-listed companies and is dedicated to the financing of European SMEs with significant activities in energy efficiency, renewable energy, green real estate, natural resources, sustainable transportation, water and waste.
Investors realise that the decisions they make have consequences that extend far beyond their own portfolio. The businesses and industries that they fund could help alleviate poverty, reduce pollution or address social issues. Equally, they could have negative impacts too – investing comes with a great deal of responsibility. Fortunately, just as individuals have come to realise the importance of SRI, so too have financial institutions. At BNP Paribas Banque Privée, we are keen to point our clients in the direction of sustainable assets to ensure that we build a fairer, more responsible world.