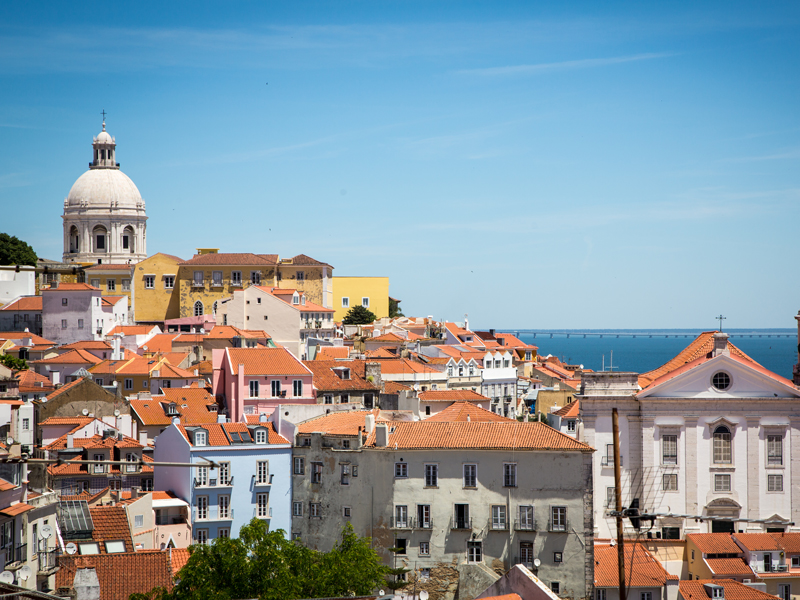 Founded in Lisbon as Banco7 in 1994, ActivoBank is renowned for its ability to embrace digital innovation, whilst seamlessly integrating this with an impressive customer-centric approach &nbsp
Interview with:
Luis Magro, Marketing Director, ActivoBank
Although Portugal was one of the countries hardest hit by the euro crisis, its economy has shown impressive powers of recovery. Today, its job market is growing and its financial sector is stable. This stability allows the country to look to the future with confidence, particularly with regard to digital technologies. This forward-looking outlook can be seen in many of the country's financial institutions, but none more so than ActivoBank. In 1994, the Portuguese Commercial Bank founded Banco7, the first bank in Portugal to be completely telephone dedicated and available 24 hours a day, seven days a week. Three years later, Banco7 launched the first 'home banking' service in Portugal.
Our clients have high expectations regarding the digital solutions we offer and demand constant innovation
In 2001, Banco7 became ActivoBank7, an online investment bank, and in 2010, after rebranding simply as ActivoBank, it began offering a new banking experience: a transactional banking app; account opening in 20 minutes; and debit and credit cards issued within five minutes. It was the pursuit of all these technological innovations that allowed ActivoBank to become one of the most important players in online banking in Portugal. World Finance spoke with Luis Magro, marketing director at the bank, to find out more about the company's digital strategy and how it manages shifts in customer behaviour.
How does the ActivoBank app simplify the account opening process?
You can open a bank account using our app in hardly any time at all. All you need to do is download our app, fill in some personal data and take a few photos of some documents corroborating that data. The process is completed with a video call that will confirm your identity and authenticate your documents. There are, for instance, holographic features within the Portuguese ID card that can easily be inspected in a video call. During the conversation with the customer, a couple of mandatory questions concerning the intent of the account opening and the assets that the client controls will be asked. After a few minutes, the customer receives an email with their account number and internet access codes. Overall, the entire process takes about 15 minutes.
How have customers responded to the bank's new digital solutions?
Our customers recognise us as an online bank, therefore they chose us precisely because we offer digital solutions that other banks cannot. In two months, we've gained the trust of almost 1,000 online customers, and the numbers keep surprising us.
Our clients have high expectations regarding the digital solutions we offer and demand constant innovation. For this reason, we will soon be able to make use of the Portuguese Government's electronic services by allowing our customers to open an account using the digital mobile key, which basically converts their mobile phones into an authentication tool.
To use this key, all you have to do is register on a web portal and provide your citizenship card. Then, you connect the electronic signature in the chip with the new system using your mobile phone number or email address. After this process is finished, you receive a temporary password every time a service requires ID verification. Currently, our account opening is only available through our app, but it should soon be available via our website as well, helping to simplify the account opening process.
Has the app also introduced new efficiencies for your staff? How have these streamlined your operations?
Yes, it has, especially concerning the work done in the branches and back office. It was never part of our plans to open many more branches (right now we have 14), but the truth is that as a result of the success we've been having, queues were starting to grow in many of our branches. Even though we have the fastest 'in loco' account opening process, it still takes about 20 to 30 minutes to open an account. This requires time and people, and instead of being focused on commercial operations, such as mortgages, our colleagues were wrapping up administrative details about the accountsthey had opened.
At the moment, we still have a fairly small team engaged in mobile account opening, and they have been able to handle the workload quite well. They are focused on their task and, in between calls, are able to confirm all the documentation that was sent online by the client, and everything is immediately archived digitally.
What security methods have you deployed recently to safeguard digital customers?
We are certainly keeping up with the biometric security systems being employed by most digital companies, having recently implemented face and fingerprint ID for our mobile app. We also have in place a one-time password implementation that incorporates two-factor authentication. Every time our customers use the app, they have to log in using a pin number of their choice. To confirm the transaction, they have to enter three numbers out of seven from their multichannel code, which the customer chooses and the bank has no access to. Finally, a text message is sent to the customer's mobile phone with an authorisation code that can only be used for that particular operation before it expires.
Cybersecurity audits within our compliance department ensure that we are communicating with our customers securely via email, and we never include hyperlinks in our correspondences in order to prevent phishing. In terms of incoming emails, we use the latest software protection to filter out malware and dangerous file types. Also, the entire team is very attentive to email attachments they do not recognise. We have constant online training (it is part of our protection policy) on how to keep data secure, and our operating systems utilise the latest security fixes and next-generation firewalls.
What other methods has the bank employed to simplify its operations?
As a company, we have always been mindful of the need to simplify all our operations, and not merely those available on our mobile platform. Our debit and credit cards are issued at the branch within five minutes, allowing our back office time to concentrate on other tasks, and our product portfolio is quite concise.
Our product life cycle is also relatively long when compared with those of other banks. We still offer the same four savings accounts, the same debit and credit cards and the same simple current account as we did in 2010. Furthermore, when new products or services are added, we discontinue the old ones. Another example of our push for simplification is the fact that we don't have different pricing for different customers. Our price list, our rates and our interest calculation all apply to our entire client base, without exception.
How is ActivoBank meeting the needs of customers who may want a more personal connection than can be provided by an app?
One of our greatest challenges is keeping a balance between offering online products and services, while at the same time maintaining the bond of trust we have with our customers. This challenge is more noticeable if we consider the availability and personal presence that some customers prefer when interacting with us.
In so-called 'traditional banking', bonds are created with the account manager, whom we visit, know by name and ask questions face to face. Therefore, in order to deliver the level of interaction demanded by some customers, we have our support line: a group of managers completely available to help with banking products that are more complex, such as loans, mortgages, investments and insurance. Also, for wealthier customers, we have a couple of managers totally dedicated to them specifically. Further, our branches are open Monday to Saturday, from 10am to 8pm.
What services are offered by your ActivoInvest application? How does it differ from the ActivoBank app?
The ActivoBank app offers transactional services for a broad spectrum of clients – essentially, any ActivoBank customers who wish to connect to their accounts, either for increasing their savings, applying for a loan or checking their balance. Regarding the ActivoInvest app, it's primarily for investors – or at least for those customers who want to keep up with the markets.
ActivoInvest offers functionalities that coincide more with those of the trading area of the ActivoBank website: you can trade in the stock market (stocks, certificates, warrants and bonds), cancel stock exchange orders, view the detail of your securities' portfolio, look in to the record of your stock exchange orders, and also check the graphical evolution of your intraday securities.
What are the ActivoBank's plans for the future?
We are already analysing the possibility of using our platforms to provide more services than those of a purely financial nature. We understand that with the loosening of regulations within the European Union, new business opportunities will arise due to the possibility that banks will have to share financial data.
We are also looking to improve the interaction between the human and the digital elements that complement one another within our branches. Holographic chatbots will be of great help to our staff, answering the most basic customer questions and allowing employees to focus their attention on more complex commercial transactions.