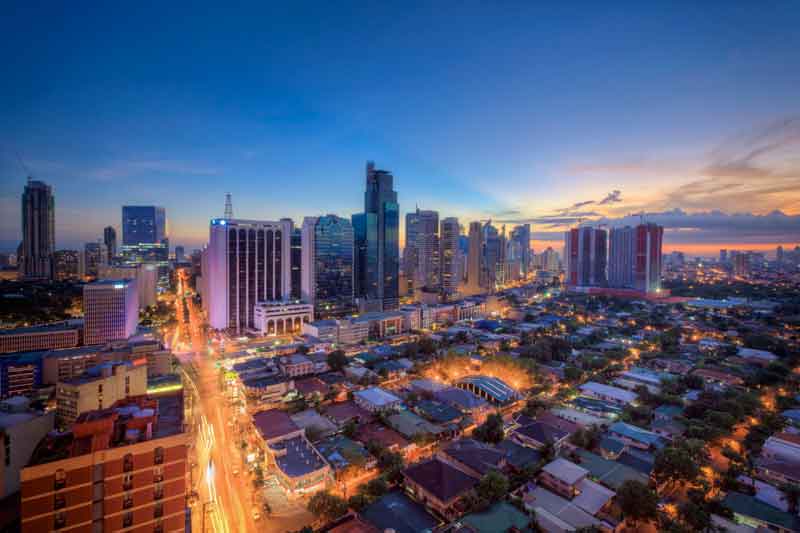 RCBC's headquarters can be found in Makati, the Philippines&nbsp
Author:
Gil Buenaventura, CEO and President of RCBC
The most effective brands are those that evoke an emotional connection or response. Banks, however, often lack a strong brand image or a connection with consumers. Nearly a decade after the global economic crisis, the banking industry's reputation remains damaged. Yet, rather than excusing banks from working on their brand image, this should motivate them to improve how consumers view them.
Banks play a crucial role in modern life; they are a channel through which people can achieve their dreams, be it saving for a holiday or borrowing to start a business. By taking the time to assess how modern customers perceive banks, the Rizal Commercial Banking Corporation (RCBC) has uncovered an opportunity to connect with its customers on an emotional level.
Today's customers want an approachable bank that not only responds to their needs, but also believes in the value of their dreams and aspirations
A meaningful connection
Recently, RCBC conducted market research into the way that customers perceive banks. Interestingly, the results showed that customers tend to notice very little difference between banks in terms of their overall service adaptability, trustworthiness, network size, access and uniqueness.
What stood out, however, is that those who bank with RCBC stated that they were proud customers of the brand. The findings also showed that RCBC ranks particularly highly when it comes to brand awareness, meaning that it is a recognised market leader.
This research made it clear that RCBC's biggest challenge would be to convert those who are aware of the bank into actual clients. Hence, the rebranding campaign focused on making the step from awareness to patronage. It became clear that in order to achieve this, RCBC needed to forge meaningful relationships with its customers.
Through its efforts to understand its target market, RCBC discovered that today's consumers want an approachable bank that not only responds to their needs, but also believes in the value of their dreams and aspirations.
With this in mind, the bank decided to shed its traditional image and create a more contemporary brand, while continuing to inspire trust among its customers. The brand reboot culminated in the launch of a new corporate logo and the tagline 'we believe in you'.
A powerful message
The tagline does more than pledge to support to customers' dreams and needs; the message also tells customers, 'it's not about RCBC, but what RCBC can do for you'.
RCBC's rebrand presents banking as something that should be associated with optimism and aspiration. Stating 'we believe in you' shows the bank's unwavering support of the indomitable Filipino spirit.
Furthermore, RCBC hopes that its new corporate focus will encourage Filipinos not just to dream, but to pursue their passions and turn their dreams into reality – whether that means travelling, venturing into a new business, or purchasing a house or car. This is particularly important in such a strong and growing economy (see Fig 1).
The brand relaunch was rapidly picked up by the press, and stories surrounding it found their way into key publications and TV stations, generating media coverage worth millions. What's more, close to five million people were reached via Twitter, while organic views of the material on Facebook reached 50,000.
Supported by investments in people and technology, RCBC is fast expanding its reach. With its new philosophy, it is sending a clear message that it stands firm in its mission to help its clients achieve their dreams.