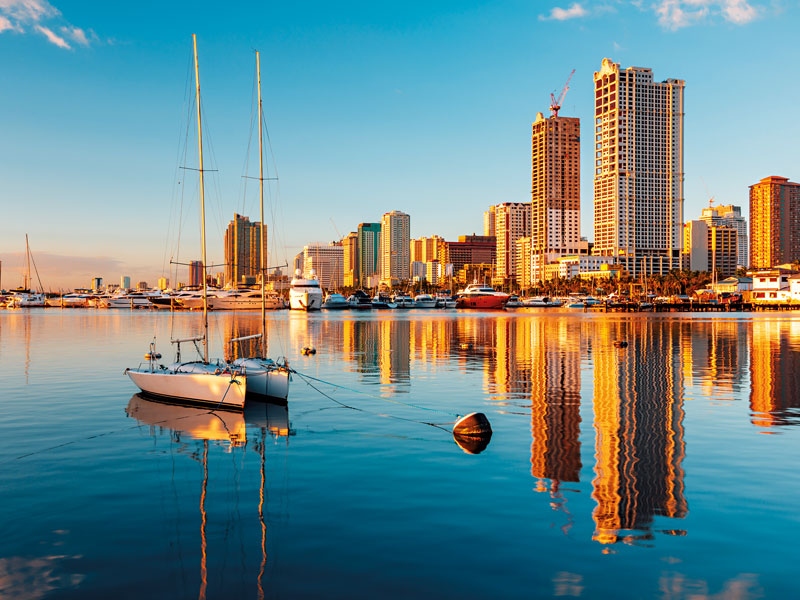 &nbsp
Author:
Surendra Menon, CEO, BPI AIA
December 13, 2022
The world moves at an uncertain pace. Communities around the globe, having faced and overcome the challenges brought by the pandemic over the past two years, are a great demonstration of this. Transformations across different landscapes are picking up pace, pushing world leaders and businesses to guide the world towards innovative and effective solutions.
Recently rebranded BPI AIA Life Assurance Corporation (BPI AIA) has taken a dynamic and supportive role throughout the whole ordeal. In a rapidly changing business environment, it believes that adaptability and being quick to amend outdated ways are crucial to success and increasing customer confidence. Long before the health crisis, BPI AIA had already paved its path towards innovation and had committed itself to being quick and resilient in the face of grave challenges. Yet, when it unveiled its new brand in 2021, the insurance company proved that it can still further elevate its business.
Developing a dynamic environment
Two years into the pandemic, businesses are still continuously innovating and modifying their operational strategies. In addition to the health crisis, other factors like economic pressures, industry transformations, and changes in customer needs and preferences require businesses to be more flexible and agile.
Even the biggest organisations can be outcompeted by newcomers in the game, but the most successful ones know how to adapt to their market. As the world continues to accustom itself to the shifting norms, BPI AIA has developed a dynamic business environment to ensure that it can always rise above unprecedented challenges and take advantage of every opportunity. For the insurance company, implementing the right technology for the business is an essential component of its dynamism. Agility complements a digital mindset, and BPI AIA exhibits this best. Chief Executive Officer, Surendra Menon, told World Finance; "Our rebranding last year entailed an overall boost in our standards of doing business. There were significant improvements on all fronts of the business, springing from optimising our tech infrastructure."
"We adopted advanced data analytics to help us create data-driven decisions in developing solutions that will help improve the lives of Filipinos. We also incorporated digital tools to ensure that these new solutions are executed well," he continued.
Customers are the main reason the company is striving to continuously enhance operations. Looking at its offerings, efforts, and customer service, it is evident how much BPI AIA values its clientele. Specifically, BPI AIA worked closely with its bank partner Bank of the Philippine Islands (BPI) to develop a data-driven underwriting technology, MyData, that significantly reduces the time it normally takes for a customer to fill out an application form and answer underwriting questions on one hand, while helping the insurer determine the insurability of the applicant on the other.
"In addition to tech, our overall customer service was among the top improvements that came alongside our rebranding. We also increased the engagement between our people and our customers. As an insurance company, we earn our customers' confidence in us by letting them know that our people are with them through every step of their journey.
We aim to bring insurance closer to every Filipino and make it more accessible to them
At BPI AIA, we believe that constantly evolving and innovating to meet their changing needs is the key to delivering the best customer experiences," Menon added. The rebranding of BPI AIA came with a mission: to empower Filipinos by bolstering financial literacy in the country.
According to S&P's 2014 Rating Services Global Financial Literacy Survey, the Philippines ranked in the bottom 30 out of 144 countries surveyed in terms of financial literacy. The study further revealed that only 25 percent of adult Filipinos are financially literate.
These numbers present a pressing nationwide issue that demands attention. Given this, BPI AIA made the commitment to heed the call and began proactively developing efforts to bring financial literacy even to the underserved Filipinos. "At present, insurance penetration in the Philippines is low.
There is a big protection gap that the insurance industry needs to commit to addressing together. Financial literacy has always been at the core of the AIA Group.
At BPI AIA, we aim to bring insurance closer to every Filipino and make it more accessible to them, regardless of what class they belong to," said Menon.
Customer service was among the top improvements that came alongside our rebranding
BPI AIA and its holding company, AIA Philippines, work closely with the BPI Foundation in acting on this mission. Together with the foundation, the insurance company delivers financial education programmes to different parts of the country and raises awareness of the importance of becoming financially literate. In this initiative, the BPI Foundation and BPI AIA also provide Filipinos with the right skills and tools to be able to take charge of their own finances.
"A part of our effort to improve financial literacy is different solutions, like microinsurance, which has long been a part of our offered products and services, that reach even the underserved and unbanked areas of the country. We remain committed to this mission and we continue to work with more partners nationwide to expand the reach of our insurance products and related solutions," claimed Menon.
A landmark product that BPI AIA rolled out this year, PamilyaProtect (translated as Family Protect), is an instant insurance product that can easily be availed of via Facebook Messenger, which is extremely popular and familiar to a tech-savvy nation such as the Philippines. It is a simple, affordable, and easy-to-purchase health, accident, and life insurance plan rolled into one, designed to secure the whole family in case of the unexpected.
Living with no uncertainty
A strategic alliance between two of the leading financial institutions in the Philippines, BPI and AIA Philippines (formerly AIA Philam Life), BPI AIA has efficiently guided its clients through the uncertainties of the pandemic. The company bears the responsibility for the lives of millions of Filipinos, and it understands that being adaptable to the changing needs of the world is crucial to delivering its promise of helping them live longer, healthier, and better lives. It does this through various products like its flagship AIA Vitality programme, a science-backed health and wellness initiative. The programme encourages millions of Filipinos to have a healthy lifestyle by rewarding customers for every healthy choice they make. The rewards are usually additional insurance coverage, as well as lifestyle perks such as discounts from different partner brands.
"We share our philosophy that when you live healthy, you live well. And when you have peace of mind because your insurance will take care of everything when the unthinkable happens, you have more courage to live your dreams," Menon concluded.