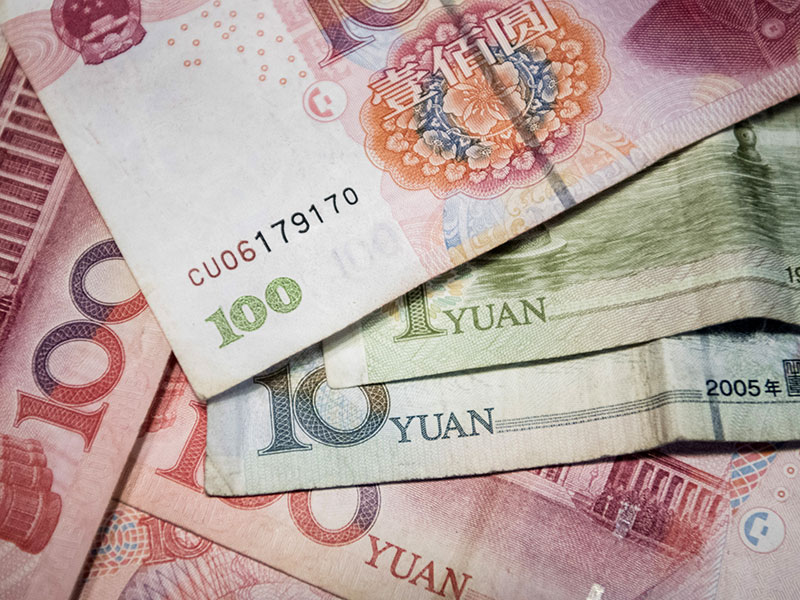 The Chinese yuan has been officially added to the IMF's list of reserve currencies. China hopes the move will reduce the global dependency on the US dollar &nbsp
For the first time since 1999, a new member has joined the International Monetary Fund's (IMF's) list of reserve currencies. China's yuan (RMB) is the first new currency to join the list since the euro was launched, and represents a significant moment in the development of China as a global economic power.
The US dollar, the yen and the British pound are the other currencies in the IMF's Special Drawing Rights (SDR) basket; the currencies the IMF hands out in loans. The RMB was added to the pile on October 1, the same day the founding of the People's Republic of China is celebrated.
The RMB's inclusion in the SDR supports China's efforts to reduce the world's dependence on the US dollar as the default reserve currency
"The inclusion into the SDR is a milestone in the internationalisation of the renminbi, and is an affirmation of the success of China's economic development and results of the reform and opening up of the financial sector", said the People's Bank of China in a statement, as reported by Reuters. Its inclusion on this list supports China's efforts to reduce the world's dependence on the US dollar as the default reserve currency. The IMF rejected China's application for the RMB to join the SDR in 2010.
The weighting of the SDR basket is still overwhelmingly in favour of the US dollar, at 41.73 percent. The euro is second at 30.93 percent, with the RMB now making up 10.92 percent. The decision to include the RMB on the list of global reserve currencies was announced in 2015, so this week's finalisation should not have an immediate impact on global markets.
Despite the development of the currency over the last decade, the decision was not met with universal support. Some critics have argued the RMB does not meet the IMF's requirements of being freely usable and widely traded. The RMB is currently the world's fifth most-used currency in terms of value of payments.
In August last year, the RMB suffered a surprise devaluation, prompting accusations that the Chinese Government was engaging in currency manipulation. US presidential nominee Donald Trump said he would label China a currency manipulator if he wins the election.
For more information on the RMB's potential as a global currency, click here to view a previous World Finance report.