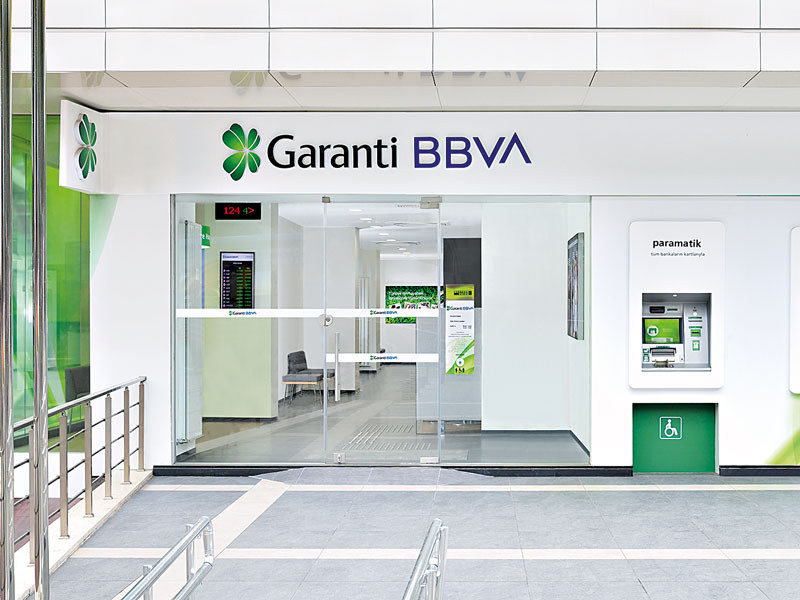 &nbsp
Interview with:
Mahmut Akten, Executive Vice President of Retail Banking, Garanti BBVA
Garanti BBVA is an integrated financial services group operating in every segment of the banking sector, including corporate, commercial, SME, payment systems, retail, private and investment banking. It also has local subsidiaries in pension and life insurance, leasing, factoring, brokerage and asset management, and international subsidiaries in Cyprus, Malta, Netherlands, Germany, Switzerland and Romania.
As of March 31, 2021, Garanti BBVA provides a wide range of financial services to over 19 million customers. It has 18,615 employees through a network of 885 domestic branches, seven foreign branches in Cyprus, one in Malta, and two international representative offices in Düsseldorf and Shanghai. It offers a seamless omnichannel experience with 5,296 ATMs, an award-winning call centre, internet, mobile and social banking platforms, all built on a cutting-edge technological infrastructure. Managing the largest digital customer base among the private banks in Turkey, Garanti BBVA Digital Banking enables 9.8 million digitally active customers to execute any banking transaction anytime, anywhere.
Garanti BBVA's business model is driven by strategic priorities focused on responsible and sustainable development, customer experience, employee happiness, digitalisation, optimal capital utilisation and efficiency. Custom-tailored solutions and a wide variety of products have played a key role in its huge success. World Finance spoke with Mahmut Akten, Executive Vice President of Retail Banking at Garanti BBVA, about its continuing quest to improve for both its customers and employees.
What work have you done on your company corporate profile?
At Garanti BBVA, we always focus on our customers and work in order to meet their needs and expectations at the highest level, and provide them with a flawless experience, with our qualified employees plus a healthy and strong technological infrastructure.
In banking that has evolved into digital; we adopt an approach that adds value to our customers with our products and services, and that ensures our digital channels are human-oriented and user-friendly. In this context, the concept of financial health is a new strategy for us. We believe that a healthy life includes being financially healthy. Our experienced employees and strong technological infrastructure help us to meet our customers' needs and expectations at the highest level.
We want to create sustainable value for society and the national economy. Financial health is among our most important strategic priorities – we want to be 'the bank that always cares about its customers and gives them financial advice.' We define the concept of 'boşluk gerekiyor financial health' as being able to manage the monthly budget, be prepared for unexpected expenses, make the more enjoyable purchases of life with peace of mind, and take advantage of opportunities for the future of your dreams.
Tell us about your company values and how you maintain them throughout the business
Our values lie at the heart of our employee-centric approach. Our 'customer comes first' value identifies empathising with the customer as the top priority for employees. It also describes the need to disclose all necessary information when responding to customer needs – within the frame of responsible business practice – and calls for a result-oriented approach.
Innovation is embedded in our culture. Employees inspire each other and their teams. When serving customers, employees go above and beyond meeting their needs and offer solutions that amaze our clients – 'we think big.' Our work culture encompasses employee collaboration, the importance of commitment to work, and the sense of responsibility that needs to exist in order for us to achieve a common purpose because our mantra is that 'we are one team.'
How are you planning to reach more customers?
We are focused on offering a better experience on our digital channels and have a strict omni-channel strategy: to reach users at the right time with the right message. We emphasise creating an unrivalled user experience through thorough analysis of data and regular usability surveys. We are conscious that 'people' should be at the centre of every service or design.
We also listen to the needs of our customers using 'Garanti BBVA'ya Sor' (Ask Garanti BBVA) – the first 24/7 social media customer satisfaction channel in the Turkish banking sector. While about 9.8 million of our customers use mobile banking, seven million are mobile-only. Approximately 580 million transactions are performed through internet and mobile banking channels annually.
In fact, 97 percent of all non-cash financial transactions go through digital channels at Garanti BBVA. The number of monthly logins to Garanti BBVA Mobile also increases regularly – we reached two billion logins in 2020. With the enactment of the open banking law in our country this year, digital banking and payment services are being reshaped and developed.
With Garanti BBVA Mobile, onboarding starts and ends at Garanti BBVA Mobile. With end-to-end digitalisation of the onboarding process, the use of this channel is being expanded through business partnerships. For instance, with 'quick loan,' after filling in the 'how much can I borrow?' form, non-customers are referred to the digital onboarding process.
Tell us about your sustainability goals and how they are progressing
We strive to reduce Garanti BBVA's carbon emissions and be environmentally friendly in our non-in-house actions. To illustrate, we met the electricity needs of approximately 73 million kWh (which corresponds to the consumption of approximately 30,000 houses in our 46 buildings and 809 branches) from renewable energy.
This prevented 34,790 tons of CO2 equivalent carbon emission, which corresponds to the amount of greenhouse gas that can be reduced by 2.2 million trees. Our 'GoGreen' project encourages customers to increase their contribution to sustainability. We will continue to motivate our customers to adopt more sustainable business models with innovative products and services.
We have a target of providing a minimum of TL2.5bn (€244m) to finance sustainable development and fight climate change in 2021, with a commitment to allocating a minimum funding of TL14bn (€1.3bn) in this field by 2025.
Has remote working within your company affected processes – and has remote working for customers made a difference?
During the pandemic, digital channels went beyond being an alternative and came to the fore as the sole banking method. The entire sector discerned that fully digitalised banking enabling 100 percent remote execution of processes – a concept long owned by Garanti BBVA – was not the vision of a remote future but a necessity of today's world.
We were able to make the transition in operations seamlessly, thanks to our strong technological infrastructure. To ensure the safety of our employees, we provided the equipment necessary for working from home, and more than 1,000 call centre agents began offering services from home within just 10 days. At present, 92 percent of head office employees, 60 percent of branches and the entire body of call centre employees are working remotely.
Customer habits was another area affected by the pandemic. The most fundamental change for the banking sector was the increased use of alternative channels and the surge in number of digital customers. March 2020 marked the highest increase in the number of digital customers. The ratio of transactions realised at branches went down from between five to six percent to between two to three percent. In the future, we might see in-branch services being restructured and digital channels beginning to furnish advisory services designed to improve customers' financial health, rather than operational services.
Any changes in your banking during the pandemic and for the 'new normal'?
We saw our relationship with our customers acquire a new dimension. Customers no longer regarded the bank as just a financial advisor but expected it to adopt the hygienic measures of a healthcare expert at the same time. We took action to prevent density in branches and we destroyed any credit cards that were to be collected in branches, then re-issued them to be delivered to home addresses.
During the pandemic, digital channels went beyond being an alternative and came to the fore as the sole banking method
Because of measures like these, 95 percent of the customers visiting branches between April and September commented that they were very satisfied with branch services and precautions. To guarantee service continuity, we took steps to enrich functionality on digital channels, and reached nearly 500 transaction sets on our mobile banking app. To encourage customers to perform their transactions digitally, we removed fees for digital money transfers, organised new campaigns, updated existing ones, and increased money transfer limits on digital channels.
We offered to defer and restructure the debts on our loan products and increased credit card payment limits to facilitate online spending for retail customers (see Fig 1). Also we have launched a credit card payment deferral offer for customers financially distressed because of the pandemic. Additional measures included three-month postponement and six-month instalment repayment plans for easy repayment of the total debt at the end of this period.
Solutions like these helped customers manage temporary payment difficulties, preserved their cash assets amid the uncertainty, postponed their card debts while allowing them to continue to use their cards, and prevented any downgrading of their credit scores. The number of annual contactless transactions tripled with contribution of payment with QR, mobile and GarantiPay. We increased the number of QR-enabled devices and established links with a number of e-commerce companies.
Any recent or planned innovations?
End-to-end digitalisation of the Garanti BBVA Mobile onboarding process launched in 2019. It is now fully enabled upon completion of the regulatory framework in May 2021. Application processes for products such as credit, credit cards, shopping loans and overdraft accounts to name a few, are all integrated. Furthermore, with the inclusion of salary customers, we are presenting individuals with the chance to complete the onboarding process at any time, from anywhere. This new step will mitigate the workload on branches and will also open channels for new customer acquisition. Garanti BBVA Mobile onboarding will set us apart from our competition upon expansion with business partnerships.
Considering that we deliver almost every product to the customer through digital channels, the only basic transaction customers could not perform in the digital environment was the experience of becoming an account holder. With this arrangement, bank customers are now able to open an account in a maximum of 10 minutes, and access the products they want, without going to the branch or signing sheets of paper. Customers want fast solutions for their needs. Financial institutions with a strong technological infrastructure will have an advantage in meeting and exceeding these expectations. Digitalisation will give us the opportunity to reach every household and gain customers in every corner of Turkey.