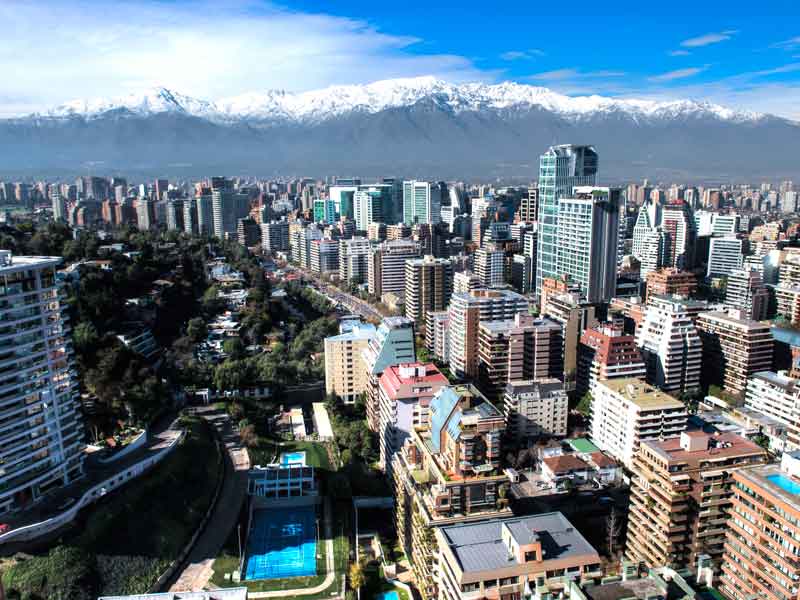 Over the years, BCI has found that more Chileans were using online banking due to the rise in new technologies such as smartphones. The bank updated its strategy accordingly, adopting a tech-heavy approach to banking&nbsp
Author:
Andres Atala, Head of Investor Relations at Banco de Crédito e Inversiones
October 24, 2017
Over the past decade, a technological revolution has swept through Chile's financial system. Today, roughly 7.5 million Chileans use online banking, meaning that B2B transactions no longer hold such a vast share of the country's total demand for financial services. This is largely due to the rise of new technologies such as smartphones and tablets.
In 2012, Banco de Crédito e Inversiones (BCI) found that 43 percent of customer transactions were made digitally. Today, that figure is 63 percent, indicating a remarkable shift away from traditional modes of banking and a rising demand for personalised, fast, multichannel solutions.
With the gap between customers and companies becoming narrower, innovation will be the difference between sinking and swimming. As such, many businesses are investing in fintech for their front-end operations, which can range from basic mobile apps to complex automated chatbots. Meanwhile, back-end development is proving just as important for companies to get ahead of the curve.
For example, many recognise that a user-friendly website interface is wasted if the business is inefficient in handling customer requests. In this new landscape, BCI has radically overhauled its customer service processes, both in customer-facing areas and behind the scenes.
Milestone year
BCI's vision for 2020 is to become the most preferred and beloved bank in Chile, and to earn a reputation as a regional leader in innovation, customer service and professional development. The digital revolution offers both opportunities and challenges in pursuing these objectives.
Customer-focused innovation requires the bank to constantly fine-tune its experience strategy in order to support and react to the demands of current customers, whose expectations are continually rising as they become better informed and increasingly digitalised.
With the gap between customers and companies narrowing, innovation will be the difference between sinking and swimming
Significant progress has already been made thanks to BCI's rapid response to changes in the market. Most notably, the creation of new management structures to oversee digital innovation offers an unprecedented degree of focus on innovation, digital marketing, social networks and IT. In 2016, the backbone of BCI's approach was a six-step digital transformation programme that amounted to a thorough overhaul of its customer service operations.
One of our most significant reforms was the introduction of BCI Labs, an accelerator that helps start-ups become company suppliers. In 2016, we held three demo days that were attended by start-ups from 10 countries, and ultimately encouraged 16 companies to sign up.
Alongside these efforts to nurture new talent, BCI has also sought to add value in existing commercial areas by developing more effective ways to communicate with customers. In pursuing this goal, the bank has introduced new digital marketing and social networking tools that are tailored to new customer paradigms and behaviours in the digital age.
Last year, BCI even created a new social network management system that is designed to boost the bank's involvement in customers' lives, and to help BCI listen to and interact with digital communities.
A third milestone for 2016 was the implementation of new customer relationship management (CRM) systems that are equipped to make campaigns in the retail and SME sectors more commercially effective.
Since data analysis was a fundamental aspect of these operations, their effectiveness depended partly upon the bank's wider reforms to its IT systems. Specifically, BCI invested in logistics by bolstering organisational design, hiring new digital talent, and developing new working techniques in key areas of its business.
These back-end reforms to professional services were supplemented by larger changes to the bank's customer journeys, which are step-by-step systems that plan a route for each customer through their interactions with BCI, from their first contact to their final departure. Last year, we launched two new journeys, each of which was designed to improve the customer experience.
The first was the online checking account plan, which, by December, had seen an increase in applications to 5,000 per month. The second was based around proposals, allowing them to be managed through a simple web process that enabled customers to bring whatever consumer loans they had with other banks to BCI. Besides simplifying the user experience, these lean, omnichannel processes have also boosted employee productivity, reduced customer leakage and cut operational risk.
Finally, one of the most significant milestones reached in 2016 was an adjustment to BCI's internal management methods. This was informed by an internal survey that gathered employee insights on the climate at BCI. It covered five key areas that, along with a collaboration and leadership evaluation, represented the critical organisational competencies that employees and managers must possess when developing a digital culture.
From there, BCI introduced six new organisational competency goals, which included its customer-focused strategy, collaborative work ethic, lean execution, integrated leadership, open innovation, and its investment in committed, transparent people.
Social future
The goal of this redesign was to encourage teamwork, innovation and execution within the bank. It also carried an element of future-proofing, as it made BCI's gauges more practical and predictive. Furthermore, the management adjustment has enabled the bank to bolster its commitment to developing leaders that are both agile and operate in line with the firm's core values.
The fostering of such a robust internal culture will ultimately develop the individual and organisational competitive advantages that BCI needs for a successful digital transformation. This investment in leadership is particularly important, because the digital shift itself starts with people.
So far in 2017, the bank has continued to develop its experience strategy, placing particular emphasis on customer journeys. It hopes that soon, every customer interaction will be incorporated into a new journey, thereby streamlining and ultimately stimulating business interactions more broadly.
Meanwhile, BCI is bolstering its existing IT infrastructure by improving cybersecurity across the bank, and by investing in new fintech solutions where needed.
7.5m
Chileans use online banking
63%
of BCI's customer transactions are made digitally
Beyond these conventional approaches, BCI also hopes to strengthen its various ecosystems by making them more interconnected. For example, it is currently developing a new open innovation programme as an extension of the burgeoning 'labs' initiative.
By working alongside consumer-intensive companies in this manner, BCI hopes to create new solutions that complement the existing journeys structure. To speed up the process, the bank is also launching API development platforms, further reflecting its confidence in a digital future.
To participate in the digital community, BCI's incorporation of new technologies goes beyond conventional modes of marketing and brand cultivation. The bank's heavy investment in providing the best customer experience reflects its desire to attract new customers and to detect issues and trends in order to meet the needs of the market in real-time. Consequently, social networks are becoming fundamental to its future plans.
Proactive networking
The social network management department hopes to set the bar in this new way of banking by developing initiatives that will enable BCI to reach out to virtual communities. In this way, we hope to become renowned for promoting a collaborative economy, while also providing a strong sense of identity and differentiating digital relationships with our customers.
One such initiative is the bank's provision of financial education via social media channels as part of its wider commitment to socially responsible growth and personable customer service. It also hopes to provide the business community with information gathered from BCI's interactions on social media, and to thereby support the development of new products and services.
Additionally, by making proposals to customers through social networks, the bank aims to further support the design and execution of customer journeys that are tailor-made to new technologies and digitalisation in general. This will, in turn, be supported by the social CRM system that was designed in 2016, which provides information about markets, audiences and trends in both products and services.
Finally, the bank's existing corporate campaigns will be extended through innovative competitions and promotions that are tailored to digital and social formats.
As BCI further capitalises upon social networking and digitalisation, it will bolster its online monitoring processes with panels and alerts that safeguard the bank's reputation for providing continuous service and for tapping promising business opportunities.
All these points of focus put BCI's customers at the centre of its operations, and will provide a sustainable model that is based on continuous improvement, driven by a proactive response to the wider digital revolution.
Few companies in Chile have seen as much success as BCI, which is currently celebrating eight decades as an outstanding contributor to the country's economic and social development. In the context of BCI's 80th anniversary, Chairman Luis Enrique Yarur is proud to say that the bank will continue to grow in both the international and digital landscapes in decades to come.
Such development will always be in line with BCI's core vision and values, which involve putting people at the heart of all its activities and generating shared value in a fair, equitable way for all its stakeholders. This is what makes BCI unique, and it is why we are different.