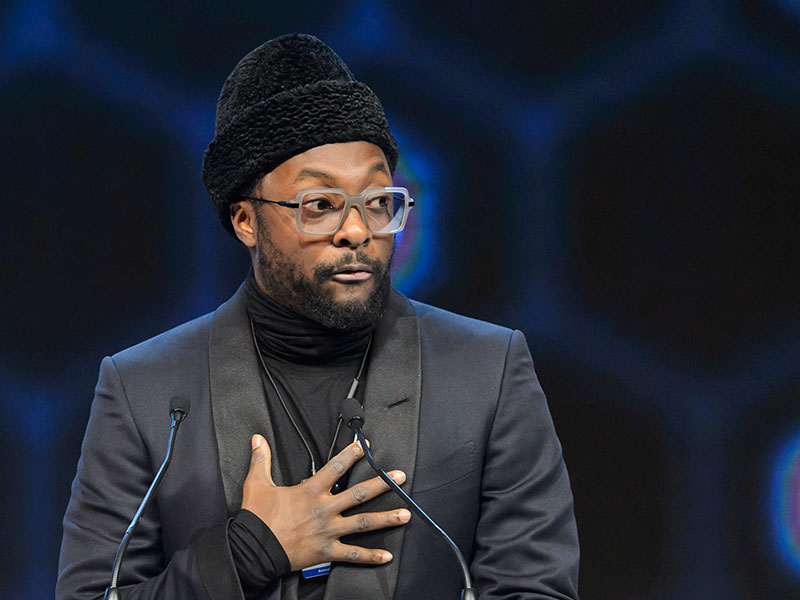 Will.i.am has been hired as a strategic advisor by digital bank Atom &nbsp
On April 24, digital banking start-up Atom announced it had hired international popstar Will.i.am as a strategic advisor in a deal worth £4m ($5.1m). Speaking of the appointment, the Durham-based organisation said the star would offer "an external perspective on culture, philanthropy and technology".
Launching last year as the UK's first mobile-only bank, Atom has become renowned for its attractive interface and easy-to-use features, offering its customers a number of services including savings accounts and business loans.
The news of Will.i.am's appointment has not come
as a surprise to some, after rumours emerged in February
Will.i.am boasts some impressive digital credentials too, having launched a series of smartphones and watches, as well as being named T3 magazine's Tech Personality of the Year in 2016. Atom's collaboration with Will.i.am further emphasises the bank's hunger to attract a younger, digitally-savvy audience.
The news of Will.i.am's appointment has not come as a surprise to some, with Sky News suggesting the musician might join Atom in February – the bank initially denied the rumours.
It is reported that as part of the new deal, Will.i.am will have the option to acquire up to 3.55 million shares in the bank – at a price of £1.15 ($1.47) per share during a three-year window. Speaking of his new role, Will.i.am said "the banking industry hasn't kept up" with digital trends, although Atom's technologies were "awesome".
In an increasingly technological age, it has become important for financial institutions to demonstrate their interest and understanding of cultural trends. Should Atom's appointment prove to be a success, we may well see other institutions leveraging – as the Will.i.am song goes – that power.