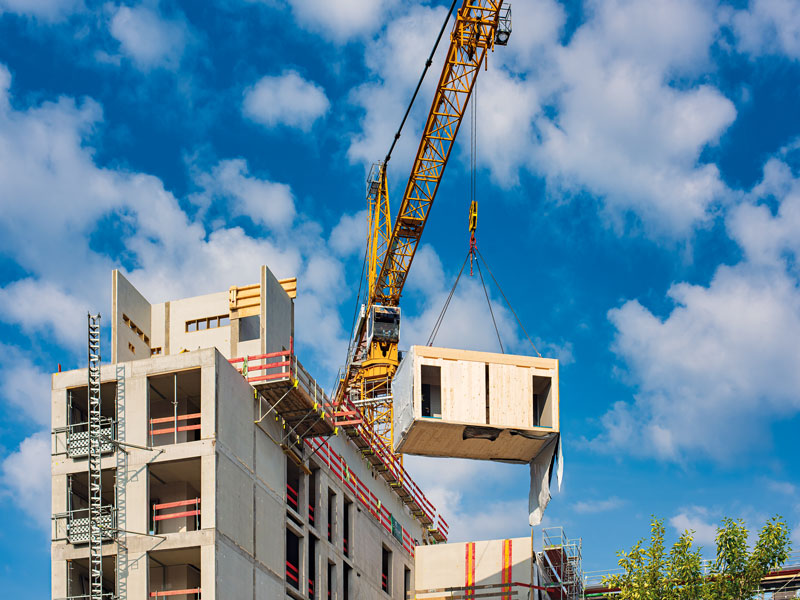 Modular wooden houses made out of renewable resources&nbsp
Author:
Angelica Krystle Donati, CEO, Donati Immobiliare Group
After many years of stagnation, the construction industry is finally expected to grow significantly in the next decade according to the Future of Construction, a report published by Marsh & Guy Carpenter. The report envisages a solid rebound from the COVID-19 outbreak this year, with worldwide construction production increasing by 6.6 percent. Construction spending contributed to 13 percent of global GDP in 2020 and this is expected to rise steadily over the next few years. By 2030, global construction output is expected to increase by 35 percent from today's levels.
Thanks to governmental measures aimed both at reaching environmental targets and kick starting the economy, construction, which has always lagged behind other sectors from a growth perspective due to critically low margins and consequentially low R&D spending, is seeing a renaissance. Italy, for example, has a commitment to reduce CO2 emissions by 55 percent by 2030, and to zero by 2050 within the European 'green new deal.' The construction sector will be pivotal in achieving this goal, as the built environment must be upgraded to be more sustainable.
Meanwhile, the European Union's 'next generation EU' fund will help support recovery of construction in Western Europe with growth forecasts suggesting the sector will expand by 7.9 percent in 2021. Italy will benefit from over €196bn, and 48 percent of this will be spent on construction projects. For example, €68.9bn is destined for ecological transition and 40 percent of this sum (€29.3bn), is intended for energy efficiency and the upgrade of existing buildings.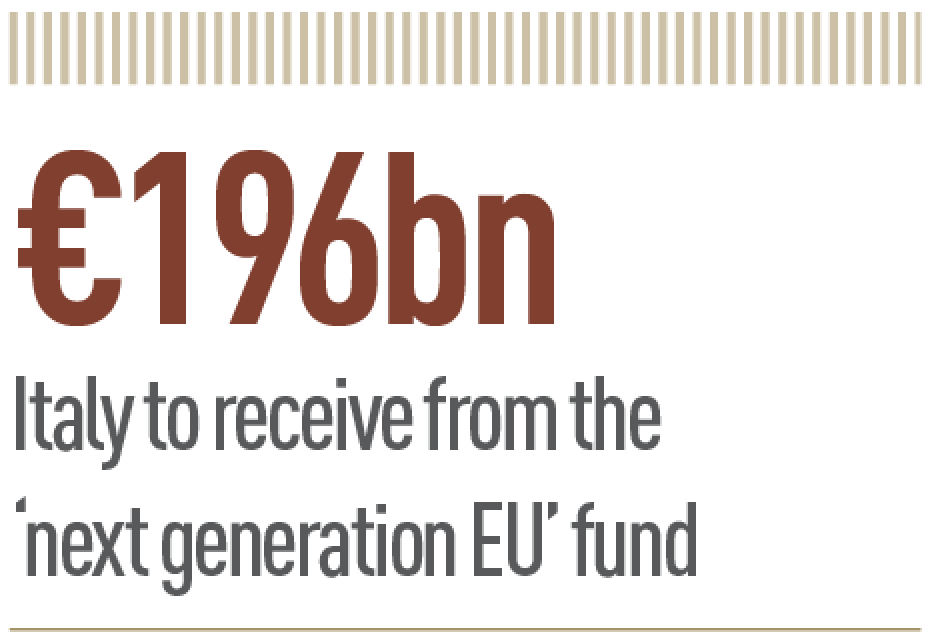 On the other side of the pond, the US have established the 'build back better' programme, which is a projected $7trn COVID-19 relief and stimulus package designed to accelerate economic recovery and for investment in large infrastructure projects proposed by President Joe Biden. It is projected to create 10 million clean-energy jobs.
Sustainability and the circular economy
Climate change and the race to net zero are arguably the greatest challenges that the construction industry is facing. The building and construction industry as a whole is responsible for 40 percent of worldwide greenhouse gas emissions and produces 30 percent of Europe's waste.
The industry is finally waking up to the importance of proactively addressing climate change concerns and embracing responsibility for its direct and indirect carbon emissions. The major contributors to these emissions are the materials used, as well as the heating, cooling and lighting of buildings and infrastructure. Sustainability is not just a matter of corporate responsibility, but it is good for business – and many companies are investing heavily in sustainable practices not just to be good global citizens, but also because it makes great financial sense.
As construction entrepreneurs, we have a responsibility to lead our industry's evolution towards the practice of maximum respect for the environment, both in terms of construction methods and the life cycle of the built environment. To achieve this goal, the sector must focus on innovation, sustainability, and the circular economy.
The impact of sustainable objectives
To meet sustainability objectives, it is important to positively impact the life cycle of each project as well as improving building methods. There are many construction techniques available that are less damaging to the environment, and technology and materials choices that make long-term management of an asset more sustainable. The circular economy, for example, is creating added value in the construction industry. According to data from the Italian 'national association of building constructors,' the transition to the circular economy system is increasingly becoming a fundamental value for construction companies, with 81 percent of respondents to a recent poll stating that it is key to their future goals.
In Italy, the 110 percent super-bonus is giving a positive boost to the industry as it encourages the private sector to invest in energy efficiency by funding upgrades to existing buildings at no actual cost to their owners. In addition, the use of eco-friendly materials as a standard practice is hugely beneficial in the long term as they do not have an adverse impact on the environment when used and can easily be recycled.
Finally, the use of technology is essential for reducing emissions and preserving the ecosystem. The sector has responded to the COVID-19 outbreak by focusing more heavily on innovation as it is fundamental to respond to the evolving needs of the construction market to ensure the industry's transformation. The sector will have to adapt to a changing environment and create resilience to the serious effects of climate change. For its part, the construction industry has all the credentials to meet this challenge, enhance its evolution to a green economy and contribute substantially to the revitalisation of the global economy.