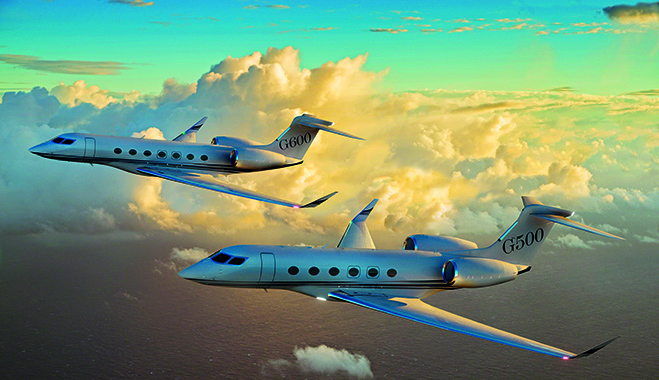 Gulfstream Aerospace leads the business aviation market, offering the most advanced business aircraft in the world&nbsp
Interview with:
Mark Burns, President, Gulfstream Aerospace
Given the ease of globalised networks, competitive airfares and enhanced flexibility, airline travel for business is more attainable than ever before. Meeting clients in person, visiting trade shows and conducting first-hand research can have drastic results for any type of organisation, thereby making airline travel a desirable tool for business development.
In line with growing demand, aviation technology is advancing at an exponential rate, ushering in a new phase of business travel that is both practical and enjoyable. This shift has been encouraged further by the changing expectations of business travellers – as technology has evolved, so too have passenger requirements. Passengers desire a certain lifestyle in the sky that reflects the same capabilities that they have on the ground, such as greater connectivity, high-definition entertainment and the ability to bring their own technology on board.
Leading the market with the most advanced business aircraft in the world is Gulfstream Aerospace, headquartered in Georgia, US. World Finance had the chance to speak with the company's president, Mark Burns, about how the industry has changed and why it's more popular than ever.
How has business aviation evolved in recent years?
Business aviation has become an international affair. This is true of the industry as a whole, and especially so for Gulfstream. In 2004, 82 percent of our aircraft were based in North America; today, it's 65 percent, with 11 percent located in Asia Pacific, nine percent in Europe, eight percent in Latin America and seven percent in the Middle East. Business executives around the world are recognising the tremendous benefits of aviation, and have embraced the industry.
And it's not just the market that has changed – business aircraft have undergone a metamorphosis as well. Not only are they faster and can fly near at the speed of sound, they offer more range than ever before. For example, the Gulfstream G650ER is capable of traveling 7,500 nautical miles (13,890km) at Mach 0.85, which means that it can fly almost anywhere in the world non-stop. Aircraft are also more advanced and allow passengers to use their smartphones for phone calls and even to control the cabin, making alternations to lighting, entertainment or temperature as they please.
Why is business aviation more important in today's market?
As Thomas Friedman wrote in 2005, the world is flat. We live, work and compete in a global marketplace, where business opportunities are no longer limited by geographic boundaries. As such, customers recognise that business jets are vital tools that enable them to grow their business around the world and be more competitive.
Passengers desire a certain lifestyle in the sky that reflects the same capabilities that they have on the ground
What are the benefits of business aviation?
Business aviation is known for being safe, reliable, flexible and efficient. When you're flying on a business jet, you don't have to abide by a set schedule – the aircraft is ready to go when you are. If your meeting is running late, the aircraft will wait. If you wrap up early, the aircraft is ready to go. As there is no need to wait in long security lines or waste time at the gate, as soon as you arrive at the airport, you can take off. Then once on board, you can conduct meetings, give presentations, exchange emails or just relax, all in the comfort, privacy and security of a controlled environment.
How can operators obtain a competitive advantage by flying a business jet?
Business jets provide a number of competitive advantages, not least of which is saving time. The more time you save travelling, the more time you can spend doing what's important, whether that is spending time with family, pursuing more business deals or volunteering with a charity.
How do Gulfstream Aerospace's services differ from others?
In terms of products, we offer an extensive range of aircraft that suit a wide variety of missions. These include the wide-cabin, high-speed Gulfstream G150, right up to the flagship of our fleet, the ultra-long-range, ultra-large-cabin G650ER. Additionally, we've been in the 'business' of business aviation for more than 55 years. We're focused solely on this sector and our ability to provide technologically advanced products that are safe, comfortable and reliable. We also deliver top-quality product support, with more than 4,000 professionals dedicated to ensuring our aircraft are safe, reliable and well maintained. As a result, our international presence has more than doubled over the past five years.
What are Gulfstream's future ambitions?
Gulfstream will continue to focus on its core strength: creating and delivering the world's finest aviation experience. This means focusing on our two new aircraft in development, the G500 and G600, growing our product support network to meet the needs of an ever-expanding worldwide fleet, and developing the next generation of
technological advances.