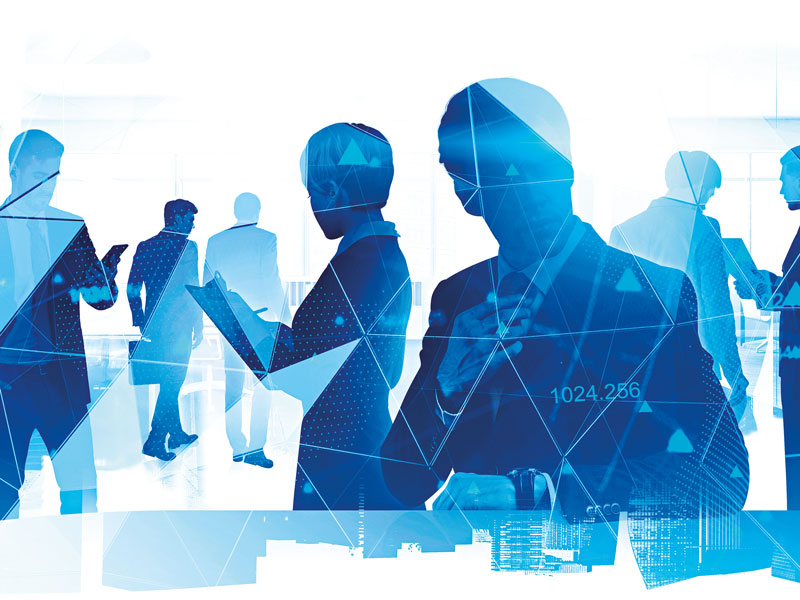 &nbsp
Author:
Kit Scott-Brown, Chairman, InterExec
The pandemic has seen massive fluctuations in the jobs market, affecting a wide range of industries, disciplines and territories. At the senior end of the market, however, there has been surprisingly continuous demand across both industry and geography, for top talent.
It's not quite business as usual. In this post-pandemic world, corporates want and need to expand their top talent to turn around, recover and continue the growth of their organisations. Companies like InterExec, a London-based consultancy working with C-suite senior executives across all major business sectors, are ideally placed to help.
The transition from one organisation to another brings with it significant prospects of both short and long-term benefit, but demands focus and commitment to achieve the best result. InterExec facilitates that process, working with clients to make crucial decisions about their goals, when and how to move role, and how best to present themselves to the marketplace. Typically, a senior executive seeking a new role will have limited access to sufficient senior contacts in the recruitment market. It might seem straightforward to find roles at the bottom end of the executive market through selective channels such as advertisements, job boards and websites, as well as via their own personal networking. It's much trickier at the top end – for roles with salaries in excess of £200,000 – where the market is unadvertised and where personal introductions and contacts are essential. In this 'hidden' market, it is almost impossible for executives to get a comprehensive view of relevant opportunities and an unbiased view of their prospects.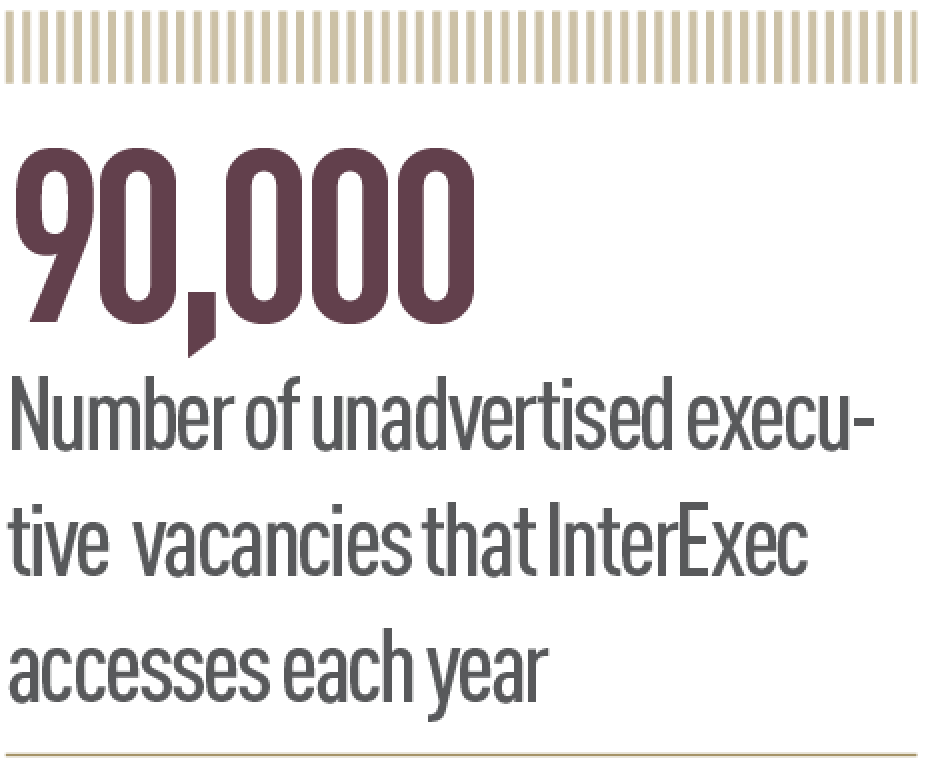 We specialise in assisting busily employed senior executives who want to make a move but do not have the time or market access to conduct an effective search. Future Choice, a system we developed over the last 30 years, enables the individual to identify their needs and skills. This way, drawing on our extensive knowledge of the market, we can work together to identify the positions that meet these prerequisites, whether they are financial in nature, or relate more broadly to job satisfaction.
With a global network of leading search consultants and over four decades' experience, we are well placed to ensure that clients are presented with a strong range of options, whatever their field. InterExec staff – a combination of former company directors and executive search consultants – have daily access to thousands of the most influential people in the senior executive market, providing up-to-the-minute intelligence that allows them to plug into up to 90,000 unadvertised vacancies a year. We are regularly adding to this network, broadening the reach of our searches to encompass roles in nations around the globe, across multiple disciplines and sectors.
Market knowledge
The entire consultation process can be completed in little more than four hours, with search consultants working at a time to suit the client wherever they are in the world. By keeping the process as streamlined as possible and minimising interruption to normal workflows, we enable executives to stay focused on their current role while setting the stage for the next phase of their career. We then use our market knowledge to identify the people to whom confidential approaches can be made, to source relevant unadvertised opportunities. For executives seeking their next new challenge, confidentiality is crucial. The aim is always to minimise unnecessary market exposure while maximising a client's range of options when it comes to changing roles. The world is small at the highest levels of business and executives must tread carefully. Our processes guarantee absolute discretion.
Whether the client is seeking full-time executive employment, interim management, non-executive, consultancy/portfolio roles or employment in a PE/VC environment, the channels to market are very similar. In our talks to the marketplace on behalf of the client, we work hard to fully brief those working on behalf of prospective employers so as to minimise the amount of time the client might need to spend at interview.
Some people have a very clear idea of their objectives in a job transition and some are more open-minded as to where they should best go for the future. Either way it is crucial that the client's target roles be achievable, based upon their expertise and prior experience, and that the way we present the client to employers enhances their prospects. Standard procedure includes verifying clients' qualifications, references, identity, skills, achievements and entitlements – because all this information is set out in advance of our conversations with those looking to fill particular roles, time is saved for all involved and the best result can be achieved. The unique InterExec process and network has proven to be a powerful asset to senior executives seeking their next challenge.