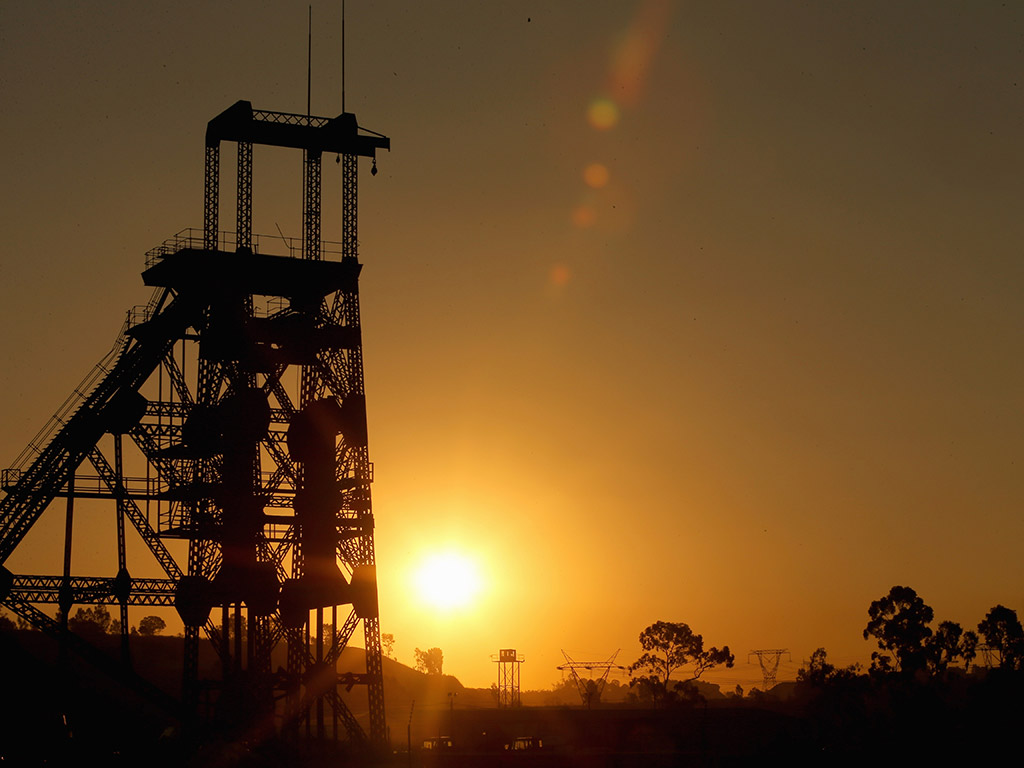 A derelict gold mine is seen in Johannesburg, South Africa. Abandoned mines are used today to set up further extraction in a sustainable manner&nbsp
Sustainable investment is increasingly gaining traction as more look to ensure that their cash not only generates more money, but also does good. Similarly, firms are eager to improve their images through a 'green' or sustainable profile. This is even more so in Africa, where governments and local firms are keen to ensure that the continent's economic development is socially and environmentally responsible.
To this end, more and more funds are investing in Africa, and particularly in green and sustainable initiatives. Financial regulators and institutions such as the World Bank are looking to promote sustainable investment in the continent by rewarding companies that embrace a socially responsible and inclusive strategy, and help investors recognise and value these practices. In addition, African policymakers have sought new ways to ensure that their countries take a bigger share of the winnings.
The hedge fund also doesn't deny, that while looking good on paper, sustainable investment also generates
a profit
Raising the bar
Institutional and foreign investors are making an effort to keep up with Socially Responsible Investment (SRI) requirements. In 2013, the UN-sponsored Africa Sustainability Barometer found that institutional investors are eager to see larger companies raise their sustainability reporting and standards, while investors also expressed a willingness to pay a premium for good Environmental, Social and Governance (ESG) performance.
One such foreign investor is the Ebullio Hedge Fund, which with its strategic partnership with Alexander Mining, has invested in a revolutionary technology, which makes the extraction processes for base metals, sustainable. The technology has the potential to make an otherwise controversial industry an attractive investment. "Trade in base and precious metals has always been a messy business. The actual production of metals often takes a lot of chemicals such as cyanide and sulphuric acid. In order to become a more sustainable producer as well as reduce costs by reducing clean-up, we've found a production technology that is more sustainable and also more economical," explained Executive Managing Partner, Lars Steffensen.
The technology is aimed at being used in abandoned mines in Africa, where previous multinationals have spent hundreds of millions on establishing and cleaning up after resource extraction. According to Steffensen, sustainable investments like this are not only important to his firm, but to the continent in general, as it enables the use of existing mining infrastructure and thereby, firms investing in mining avoid having to scar the landscape further.
Reusing resources
"It is economically a good decision because a mine nowadays might cost $200m to open and then just as much in order to close because of the clean-up. Because we're using ammonia, we're setting up mines a lot cheaper and it's more efficient to use than sulphuric acid. This results in a cheaper production," explained Steffensen.
The hedge fund also doesn't deny, that while looking good on paper, sustainable investment also generates a profit.
"SRI is important because it's the way of the future and because we make money off it. Also it attracts investors who normally wouldn't invest in metals because it's politically incorrect. Now we've given them a way were they can, and still feel good about making money."
It's worth noting that when the Global Sustainable Investment Alliance surveyed the entire sustainable investment industry in 2012, it revealed that Africa has the second highest relative proportion of SRI assets (35.2 percent), amounting to £153bn out of £9,091bn in total assets under management across Europe, the US, Canada, Africa, Asia, Australia and New Zealand. For many investors, this means that doing business in Africa also means doing it in a green and sustainable way.