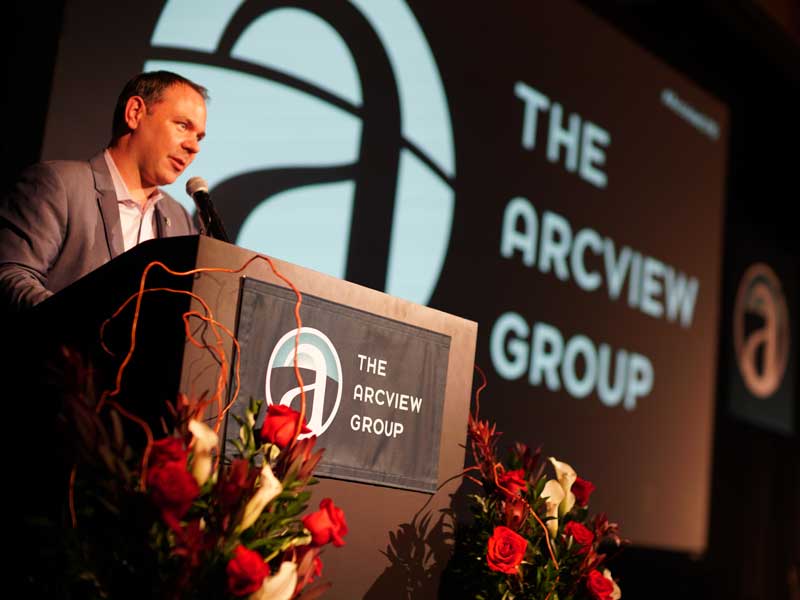 The company helps investors get a sense of the market through its extensive knowledge of investment deal flows and also provides a place to network with other like-minded individuals &nbsp
Interview with:
Troy Dayton, CEO, the Arcview Group
The legal cannabis industry has taken the Americas by storm. As the high-value commodity is legalised state by state – it is now legal in 29 states throughout the US and federally legal for medical uses in Canada – it continues to smash records, with the market expanding at an astonishing rate. According to the Arcview Group, the estimated spending for legal cannabis in North America last year reached close to a mammoth $10bn, surging from $6.7bn in 2016. With cannabis set to become legal for recreational use in Canada later this year, and as more states in the US roll out their own legalisation, there is no sign of this rapid growth slowing any time soon.
Cannabis has been found to have a significant positive impact on the markets that have chosen to regulate and tax its consumption
World Finance spoke to Troy Dayton, CEO of the Arcview Group, a cannabis investment and market research company that has been making waves in the industry. He said: "We estimate that by 2021, spending will be $24.5bn, which is a compound annual growth rate of 28 percent." Moreover, factoring in indirect effects of legal cannabis revenue, which include transactions with businesses in other industries, such as shipping, packaging and payroll processing, Arcview expects legalised cannabis to inject close to $40bn into the US economy by 2021, while also adding up to 414,000 jobs.
The regulation effect
From Arcview's recent findings, it is clear that regulations play a crucial role in the rapidly growing market for legal cannabis in North America, particularly due to the complexity of the legal landscape. At present, the regulatory framework is a patchwork of differing laws and regulations that vary by state and even, in California, by city. "The structure of each has a significant effect on the viability of the industry," Dayton explained. "Western states with a large number of cultivation licensees have seen the price of cannabis start high and then fall dramatically over the following several months as new supplies come online. Conversely, East Coast states such as Massachusetts have a limited number of licensees, and so a wholesale pound will go for four to five times the price as it would in Oregon. That doesn't necessarily mean that it's four or five times more profitable to be a cultivator in Massachusetts than Oregon, but it's an example of the wide variances in market conditions created by regulations."
In any case, cannabis has been found to have a significant positive impact on the markets that have chosen to regulate and tax its consumption. Indeed, Colorado's cannabis tax revenue is triple that of alcohol – and is expected to reach nearly $150m by 2020. "The cannabis industry also creates jobs; there are now more people working in the cannabis industry than there are dental hygienists," Dayton told World Finance. It is also interesting to note that in states that have legalised cannabis, access and use by teens has declined – a general trend that is also expected to play out in other states that legalise cannabis.
$10bn
Estimated amount spent on legal cannabis in the US in 2017
$6.7bn
Estimated amount spent on legal cannabis in the US in 2016
Brand appeal
Branded products in particular are one of the biggest investment opportunities in this nascent market. "If you think about the history of cannabis, there really have been no consumer brands – you just kind of had to take what your dealer provided, and the packaging was always a plastic baggie," said Dayton. Now, however, there is a huge opportunity for cannabis cultivators and the manufacturers of cannabis-infused products to have a dialogue with consumers that they have never had before. "Cannabis consumers have the same wants and needs as any other category of consumer, because they come from all categories of consumers: young and old, male and female, black and white. So I think it's interesting to watch that space as brands develop, and see which one becomes the proverbial Coca-Cola of cannabis."
Like Coca-Cola for the soft drinks market, having a leading brand in the cannabis industry can help to maintain pricing power. "Despite the ability to assemble ingredients and deliver a product for far less in a knock-off brand, Coca-Cola is still able to charge more because of the brand's reputation," said Dayton. "At present, the price of cannabis is artificially inflated because of prohibition. But we know that as more supply comes online, prices will fall. The cultivators and manufacturers that survive this drop will be the ones that develop strong brands."
Investment trends
As a great deal of work is currently being done in the field in terms of research and development (R&D), the speed of innovation in the field is considerably faster than in other agricultural industries. "There are some very interesting developments I've seen in cultivation and extraction technology," Dayton noted. "The current margins in cannabis justify a lot of R&D efforts, and those sectors are moving very quickly with rapid innovation."
In conjunction, ancillary products and services are also now emerging, developing and expanding at a fast rate. As such, investors are paying close attention to companies making offerings such as cultivation software and infrastructure development. In terms of the latter, infrastructure can be electronic or physical, which consumers use to interact with when learning about and purchasing cannabis online for delivery or within a dispensary. Other supplementary service providers that are currently surfacing include those in compliance, which help ensure retailers and cultivators meet government requirements, and others that handle the logistics of transporting and tracking truckloads of cannabis.
Aside from these, there is another area in particular that offers a plethora of opportunities: Canada. "The Canadian licensed producers [LPs] have a huge head start on developing global distribution infrastructure and supplying emerging markets in Europe and South America," said Dayton. What's more, the type of infrastructure developed there, in terms of the scope and scale of sprawling greenhouses and state-of-the-art facilities that require substantial investment, is readily available because Canadian cannabis operators are able to access Canadian public markets.
"Of course, anyone paying attention has seen the huge run-up in prices recently as investors clamouring for exposure to the industry have piled into Canadian cannabis stocks. While there's been a pullback since early January, the sector is still up about 80 percent overall since October 2017," Dayton explained. Although the Toronto Stock Exchange allows Canadian LPs, it is currently reluctant to allow US cannabis companies to list if they have operations in the US. The Canadian Securities Exchange, however, is more willing. "The number of cannabis companies listed in Canada will continue to increase until US exchanges allow 'plant touching' cannabis companies to list on a major stock exchange, which is unlikely so long as cannabis remains on Schedule I of the US Controlled Substances Act," Dayton added.
He continued: "We think that a deep-rooted cannabis culture and an enormous consumer market makes it likely that the next big thing in cannabis will come out of California, and investors should be paying attention." Effectively, the relatively open licensing system for obtaining a permit to cultivate cannabis or manufacture cannabis-infused products means rapid innovation in product development and branding. In this respect, Dayton explained, California has always been, and will remain, a trendsetter. He added: "In fact, the other states can be likened to pilot studies compared with the enormity of California."
In good company
Despite the vast potential of the cannabis market, Dayton warns against overzealousness. "In any market where there is a lot of excitement and froth, investors would be wise to use caution, and cannabis is no exception. In particular, I see a lot of investors rushing into projects that may not be licensed, and so lean on regulatory experts and attorneys to understand the real risks. Ensuring that the entrepreneur isn't selling you a rosy vision is important." One way to mitigate risks, he advised, is to develop solid trust networks, through which players can interact with one another to access information and further build upon a peer network of other investors and operators.
This is precisely how Arcview fits into the landscape. "We first try to help investors make sense of the industry by publishing the standard for cannabis market research," Dayton explained. "We curate the best investment deal flow in the industry for our investor members, and we provide a place for them to network with other high-net-worth cannabis investors and leading experts and entrepreneurs. Through this network, we can all share deal flow, information and strategic connections. We are also building an asset management business to place investors' capital for them."
As a consequence of the rapidly changing nature of the market, it is critical to stay abreast of the latest trends, which in turn makes the provision of the most up-to-date data absolutely essential. To this end, Arcview has partnered with Colorado-based firm BDS Analytics to produce reports, given that the latter has the most robust point-of-sale data in the space.
When asked about his outlook on the future of the industry, Dayton replied: "Everything is getting bigger, but at a slower pace than it would if this was an unfettered international market. So there will be lots of fits and starts along the way to maturation. The wholesale price of cannabis will fall, the value of brands will rise, and we will see consolidation of smaller providers and the accelerated roll-up of distressed providers who can't compete."