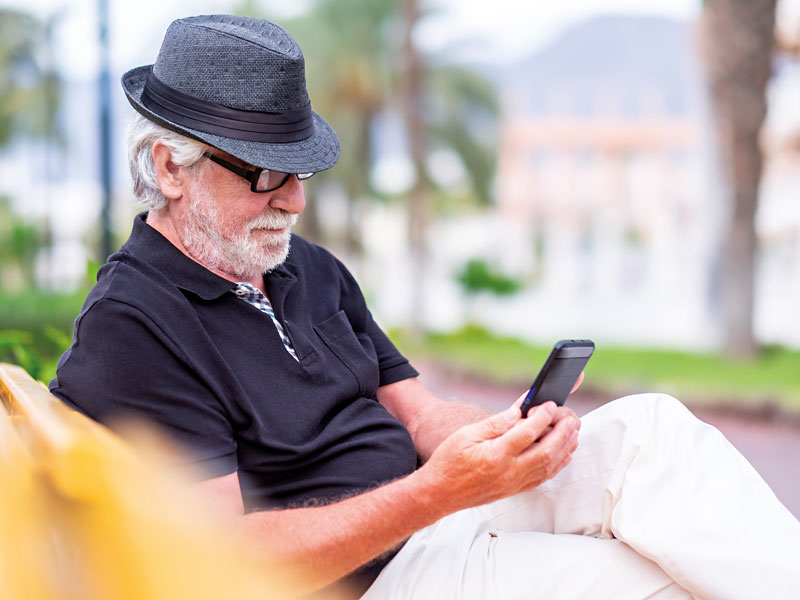 &nbsp
Author:
Eveline Pupeter, CEO, emporia Telecom
My mandate is simple: we need to take older people with us into the digital future. I feel that this is a mission that we hold a responsibility to fulfil as a society. What may sound theoretical at first glance has a practical background. Consider how we take for granted many everyday tasks that now require the use of a smartphone, things such as ticketing, banking and retail shopping. We now live in a world that is hard to navigate without a smartphone and as the Internet of Things (IoT) expands, the adoption of smart tech will continue to grow exponentially in all scenarios, leaving those without the use of such devices increasingly excluded.
Further impacted by lockdowns
Across Europe, there are more than 50 million over-65s who are excluded from this new form of always-on communication, and it is our socio-political responsibility to close this widening digital gap between the young and old. The impact of lockdown on this demographic further demonstrates the need for us to do so. As countries across Europe fell into chaos from the pandemic, older people were left feeling isolated and disconnected. Without the right tech and know-how, simple things that are ingrained in everyday life for the younger generations – such as video calls – were not accessible to this important group. The absence of smart technology also meant that when in-person contact was out of the question, online shopping for groceries and ordering prescriptions was not an option for a large segment of this age group. That was a real tragedy.
From my past experience and my journey at emporia I have developed a formula for success. The first step to ensuring continual success is to regularly question your company, its products and services. This is the only way that you can be certain you are serving the end user to the highest standard. My second driver is to set out clear goals and stick to them. This prevents me from ever losing track of my mission. I've also found it is so important to be brave and to believe in yourself and your company. For example, before the COVID-19 crisis, I said that we would have a turnover of €100m in 2023. I also repeated this during the crisis. And now, as we start to move forward from the pandemic, I'm holding on to this target. My final step is to define and work to a core set of firm values. I lead emporia on three key principles, which I believe are essential to achieving success: respect, discipline, and competence.
Know your market
In line with this, I am committed to continuously improving our products in ways that will work towards my mission of closing the digital divide. We are committed to research and have numerous collaborations with universities and international academic institutions including Cambridge University. We also invest heavily in local market consumer and behavioural research in all the areas in which we operate. This allows us to better understand the ever-changing wants and needs of our target audience and identify any issues that we need to address.
It is our socio-political responsibility to close this widening digital gap between the young and old
In addition to creating the products best-suited for older users, the emporia strategy also includes training and support. For five years now, we have been developing training methods such as our training books, which are included with every product, and the smartphone driver's licence to introduce older people to new technology. Prior to the pandemic, 1,000 training courses were held in Germany on a single day by emporia and our retail partners – how amazing is that? We also work with several large banks across Europe to share best practice in training this audience to adopt digital channels such as banking apps.
I feel that I hold my own in an industry that is largely dominated by men. There are few female CEOs and business leaders, especially within the telecommunications space. However, in Europe I am in good company with two amazing women: Ursula von der Leyen, President of the EU Commission, who is the political head of over 447 million EU citizens, and Christine Lagarde, head of the ECB, who is responsible for a balance sheet volume of €569bn.
The global population continues to grow and age. This means that by the year 2051, around 10 billion people will populate this planet, of whom more than two billion will be over 60 years old. I believe that communications technology will leap further forward, and it is possible that smartphones will no longer exist, with our transactions and dialogues made via wearables or other such gadgets. Nobody can foresee the future, but at emporia we are confident of closing the generational digital divide. And I believe we will do so. My motto for life and business is: 'failure is not an option.'