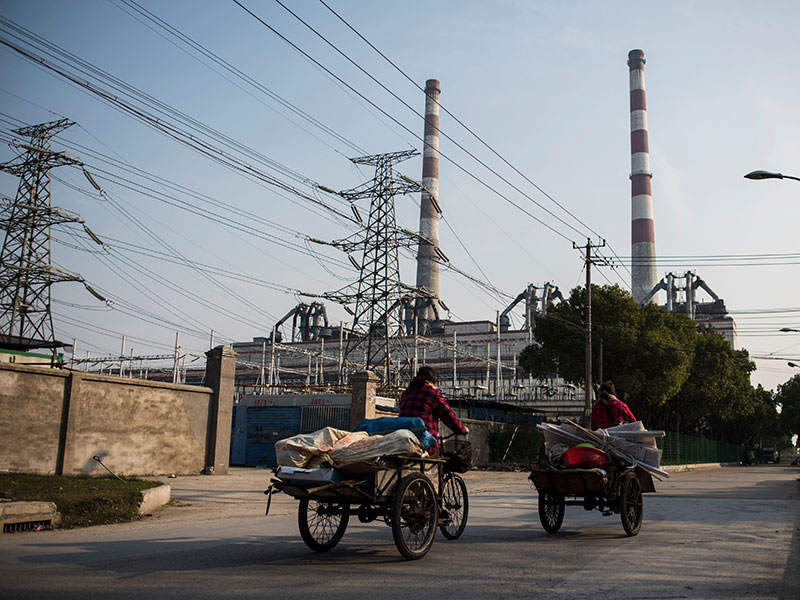 Chinese workers take their carts past a power plant in Shanghai. The US has launched a complaint against China, claiming Chinese trade management of rice, wheat and corn is creating an uneven playing field for US exporters&nbsp
On December 15, the office of the United States Trade Representative (USTR) filed a new complaint with the World Trade Organisation (WTO), claiming Chinese trade management of rice, wheat and corn is creating an uneven playing field for US exporters.
This marks the 15th time in seven years that the Obama administration has filed a challenge against China to the WTO, and comes at a time when trade relations between the two countries are fraught with tension and trepidation for the future.
According to a USTR press release, US Agriculture Secretary, Tom Vilsack, said: "When China joined the WTO, it committed to implementing an agriculture regime that would facilitate market access consistent with international obligations. However, China has frustrated exporters through generous price support and unjustified market restrictions."
The US claims that Chinese management of its tariff rate quotas (TRQ), is "opaque and unpredictable", thus limiting access to Chinese markets for exporters.
TRQs are a type of trade measure that, if properly enforced, should provide lower duties on a certain volume of imported grains every year. However, according to the same USTR press release: "China's application criteria and procedures are unclear, and China does not provide meaningful information on how it actually administers the tariff-rate quotas."
According to the US, this unreliable method of administration has resulted in an unfair trade barrier, without which China would have imported an extra $3.5bn-worth of crops during 2015 alone.
United States Trade Representative Michael Froman said: "Today's new challenge… demonstrates again the Obama administration's strong and continued commitment to enforcing the rules of global trade, and protecting the interests and livelihoods of American farmers."
Also on December 15, the US put extra pressure on a previous challenge against China. This complaint, which was launched in September, accused China of creating artificial incentives for Chinese farmers to increase production of wheat, rice and corn. The US requested that the WTO establish a dispute settlement panel, in a move that will take the challenge to the next stage after initial consultations failed to resolve the issue.
The USTR has so far won every trade dispute it has raised with the WTO, implying that this latest claim is likely to succeed. Nevertheless, what remains uncertain is how the trade landscape will unfold in the future as US President-elect Donald Trump takes the reins. Such disputes such may rise in frequency, particularly after Trump's campaign rhetoric hit out at China for allegedly creating an unfair advantage in trade.
Amid speculation about an impending trade war between the US and China, the WTO will be forced to mediate between the two countries, putting its role further into the global spotlight.