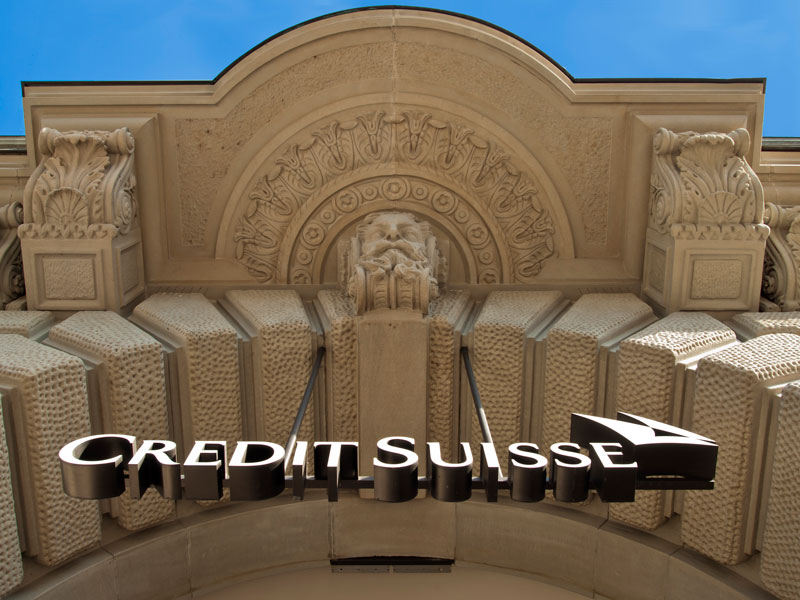 Credit Suisse Headquarters, Zurich&nbsp
Credit Suisse will launch a digital banking app in October, the bank announced on 10 September, posing a challenge to fintechs like Revolut and N26. Its new CSX app will offer a free-of-charge online debt card and other capabilities including mortgage applications, investments and pensions.
Fintechs such as Revolut and N26 have been steadily gaining market share not just in Switzerland but around the world. Revolut, for example, has more than 350,000 clients in Switzerland and over 12 million personal customers worldwide. These fintechs have attracted such huge client bases through their cheap, easy-to-use digital offerings, which have proven particularly popular with younger generations.
So far, incumbent banks have struggled to roll out apps as popular as their digital rivals'. In 2019, JP Morgan shut down Finn, its digital banking app after it failed to attract enough of the younger generation that it was aimed at.
The new CSX app is part of Credit Suisse's new digital strategy, aimed at streamlining the organisation and attracting younger customers. Last year, Switzerland's second-biggest bank announced it would invest hundreds of millions of francs in digital services and cut down its branch network. The bank said this August that it was planning to shut 35 branches and merge a subsidiary as part of $110m spending cuts. The remaining branches will be revamped to include "digital bars" where specialists will be able to provide advice via video conferencing and also "event zones" to attract start-ups.