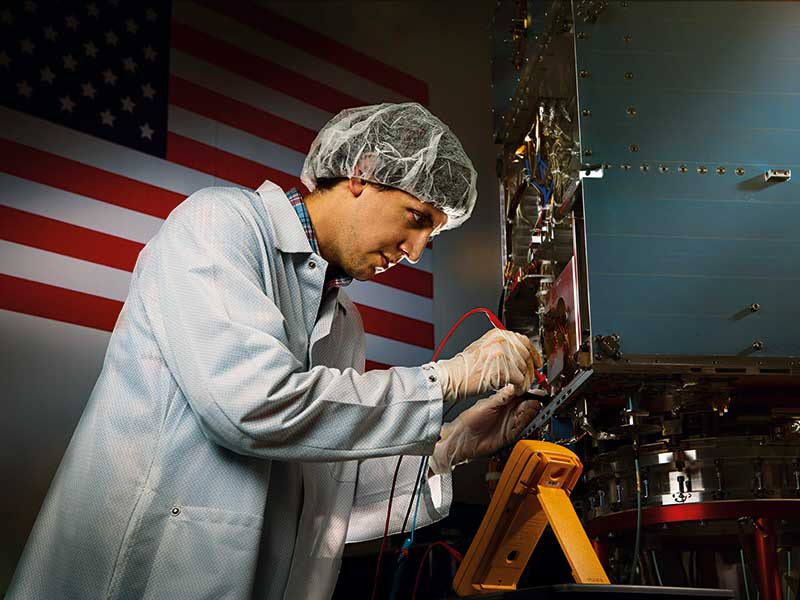 Colorado boasts the third highest number of hi-tech workers in the US&nbsp
Author:
Stephanie Copeland, Executive Director at the Colorado Office of Economic Development and International Trade
April 6, 2017
The state of Colorado – famous for being home to the stunning Rocky Mountains – has become internationally renowned for its flourishing tech scene. With its innate entrepreneurial spirit, strong history in innovation and surplus of independent thinkers, Colorado is a natural fit for start-ups and fast-growing companies. This status is furthered by the great deal of support offered to innovators and an exceptional level of cooperation within the community.
At present, Colorado ranks among the top five US states for entrepreneurship and innovation, and hosts the largest start-up week in North America. Colorado is also the birthplace of Techstars and numerous other innovative accelerators, such as a growing community of angel investors, which are helping new companies to get started without heading for the coasts.
To put Colorado's thriving tech scene into perspective, out of the 10 metro areas with the highest tech start-up density in the US, Colorado is home to four, with Boulder being ranked as the number one area nationwide.
Colorado ranks among the
top five US states for entrepreneurship and innovation, and hosts the largest start-up week in
North America
Much of the state's success is due to Governor John Hickenlooper's vision of Colorado becoming a leader in innovation, which culminated in the creation of the Colorado Innovation Network (COIN) in November 2011 and the subsequent appointment of the state's first Chief Innovation Officer. With a mission to advance connections in the global innovation ecosystem, COIN has become a catalyst for innovation in Colorado.
Over the past five years alone, COIN has produced four innovation summits and sponsored several innovation challenges to inspire new ideas and collaborations that have produced a positive social impact. Due to the work of COIN, Colorado is now the epicentre of today's
innovation conversation.
A global tech hub
With its exceptional level of innovation, Colorado breeds new ideas, which is helped by the willingness of CEOs, mentors and entrepreneurs to support those starting out. According to Stephanie Copeland, Executive Director of the Colorado Office of Economic Development and International Trade: "Coloradans have an inclination towards constant experimentation and innovation. Tech companies in Colorado support each other's growth and share the resources they need to scale. Moreover, organisations such as the Colorado Technology Association provide leadership for the industry and help to coordinate public-private partnerships that support Colorado's tech community."
Then there is the Colorado Energy Research Collaboratory, a clean energy research consortium focused on renewable energy, energy efficiency and the reduction of adverse impacts from fossil fuels. Copeland told World Finance: "It is a uniquely Colorado partnership. The Collaboratory unites the science and engineering research capabilities of four outstanding institutions: the Colorado School of Mines, Colorado State University, the National Renewable Energy Laboratory and the University of Colorado Boulder. Together, these four institutions offer a breadth of research capabilities and a spirit of cooperation, unmatched by any American clean energy research community."
Adding to this strong support system is the fact it's also cheaper and easier to do business in Colorado: with one of the lowest corporate income tax rates in the nation, Colorado offers companies a unique advantage to grow and compete in the global market.
Copeland explained: "Lower taxes and a predictable political climate [within the state] create stability for businesses that are making or considering making significant investments in Colorado. Colorado's central geographic location also creates an ease of doing business in North American markets, and the Mountain Time Zone allows for same-day communication with both US coasts, Europe, South America and Asia."
Clean technology
Colorado was one of the first states to recognise the value of a balanced energy economy that incorporates cleantech. According to Copeland: "The integration of renewable energy and Colorado's rich energy resource base puts the state at the forefront of energy development for the nation, and the world." Colorado was also the first state to pass a voter-approved renewable energy standard in 2004, which required utilities to supply a percentage of energy from renewable resources.
Consequently, the state is now among the top 10 in the country for solar energy production, the top five for wind energy jobs (see Fig 1), and the top five for advanced biofuels companies. This is largely due to there being almost 2,000 cleantech companies in Colorado, which provide jobs for 26,000 people and a further 86,000 indirect workers in supporting industries.
Colorado is also home to several highly innovative R&D centres, such as the Wind Blade Component Manufacturing Facility at the National Renewal Energy Laboratory's National Wind Technology Centre. "The centre is now working on ways to augment the manufacturing process for wind turbine blade components. These advances in low-cost composite materials will help manufacturers build longer, lighter and stronger blades to create more energy", Copeland told World Finance.
Harnessing talent
When asked what makes Colorado such a magnet for start-ups, Copeland could summarise her answer in one word: talent.
"Cleantech companies are attracted to Colorado because of our highly skilled and educated workforce", she said. "Access to world-class higher education programmes and research institutions produce the very best scientific research talent."
In fact, Colorado is the second most educated state in the nation, with 38 percent of the population holding a bachelor's degree. According to TechAmerica Foundation's 2013 Cyberstates study, it is also third in the nation for hi-tech workers per capita.
The nurturing of talent is particularly evident in the field of energy. The Colorado School of Mines in Golden is one of the few universities in the world to offer programmes from baccalaureate through to doctorate levels in all key subjects related to energy. Colorado is also home to Education Corporation of America's Ecotech Institute, the world's only college entirely focused on training students for careers in cleantech.
It doesn't stop at education: the level of investment made into the state's job training programmes is quite extraordinary, while business growth is also incentivised with grants for those relocating to or expanding in Colorado.
Copeland noted: "Our labour pool is essential to the innovation that our state's economy benefits from. With numerous high-performance education and research institutions and a plethora of job training support organisations, Colorado's workforce allows resident employers to create, grow and compete in a global economy."
Ideal business climate
Copeland told World Finance: "Innovators, large corporations and Fortune 500 companies like Ball Aerospace, Lockheed Martin and Davita Healthcare have already discovered that Colorado does business better, and have made Colorado their home."
As a result of its renowned tech scene, Colorado has one of the fastest growing economies in the US. Its economic status, together with its favourable and stable tax structure, is an ideal foundation for businesses to propose and plan for future growth. "Colorado also has integrated, cutting-edge infrastructure that helps businesses reach markets across the country and world, both quickly and efficiently."
The support given to tech companies is helped further by the fact that Colorado has one of the highest per capita concentrations of federal research facilities in the nation. This includes the Solar Technology Acceleration Centre, the largest testing facility for solar technologies in the US. These laboratories are a huge economic driver for Colorado. According to Copeland: "The federal laboratories really foster innovation and stimulate technology transfers between companies and local educational facilities.
"That old adage about living to work or working to live doesn't apply in Colorado. Here, we're simply living our lives to the fullest, all at a lower cost than our coastal counterparts. Sure, our inviting business climate is hard to beat, but everything else we have to offer from arts and culture to recreation and wellness takes living in Colorado to a whole other level."
With one of the lowest corporate income tax rates in the nation, Colorado offers companies a unique advantage to grow and compete in the global market
Copeland also explained that, contrary to popular belief, Colorado isn't all snow-covered mountain peaks: "We're a diverse playground made up of flourishing urban areas, uninterrupted open spaces, scenic alpine roads, dry desert cliffs and quaint rural towns steeping in history. As a result, we're a magnet for adrenaline junkies, foodies, art lovers, nature seekers and fitness fanatics."
As a result, Copeland argued much of the appeal of Colorado rests in its favourable climate: "Want to know the secret to Colorado's reputation for being home to some of the nation's happiest, healthiest and most productive people? The climate here is one of our best-kept secrets – and we promise it's not too good to be true. Around 300 days of sunshine and four temperate seasons get us outside and energise us to pursue the best powder days and BBQ afternoons – sometimes all on the same day."
At an average altitude of 6,800ft above sea level – the highest of any state in the US – Colorado's mild winters and low-humidity summers allow for outdoor activities all year round. Furthermore, as the nation's leader for arts funding, culture is always around the corner. Such a backdrop lends itself to Colorado's favourable business climate, which includes performance-based, calculation-driven incentives, such as the Job Growth Incentive Tax Credit and the Colorado First Job Training Programme, as well as a stable government tax structure that allows businesses to plan for the future with certainty.
Copeland concluded: "When companies choose to do business in Colorado, they know they'll be able to tap into our invigorated workforce, partner with innovative peers, reach global markets, and collaborate with a business-friendly government that has their bottom line in mind." In short, there's no support you can't find in the exceptional state of Colorado.