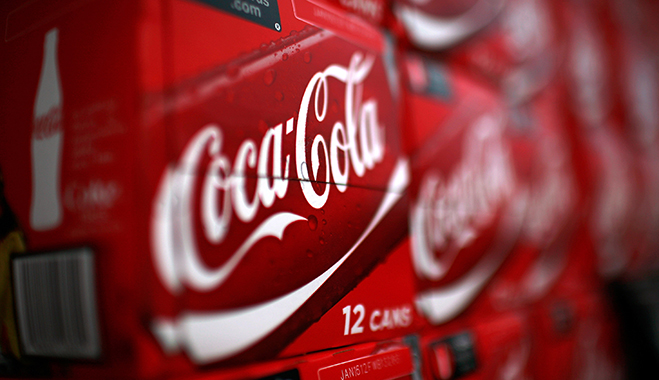 Cola-Cola has agreed to buy a 17 percent stake in Monster Beverage Corp in the same week that Electrolux confirmed it is hoping to acquire Electrolux's appliances business&nbsp
Wanting to streamline its business, General Electric is now in talks with Sweden's Electrolux on the sale of its home appliance business, which is now on the chopping block for the second time this year.
Electrolux confirmed 'it is in discussions regarding a possible acquisition of the appliances business of GE,' but that 'no agreement has been reached, and there can be no assurances that an agreement will be reached,' as the discussions are still in early stages.
The century-old division is up for grabs after GE Chief Executive Officer Jeffrey Immelt earlier this year announced that the firm would focus on industrial operations. If sold, the unit could fetch at least $2bn.
If sold, the unit could fetch at least $2bn
"GE is evaluating a wide range of strategic options for our appliances business including discussions with Electrolux and other interested parties," Seth Martin, a GE spokesman told Bloomberg.
Despite GE having a strong hold on the US market with historic inventions such as the electrical toaster in 1905, the firm has been bleeding red since the financial crisis. Electrolux, on the other hand, is number two in US sales of appliances such as dishwashers, cooktops and refrigerators, according to research firm Statista and is looking to boost revenue in Europe and the US, its largest single-country market.
Coca-Cola buys Monster
In similar news, Coca-Cola, the world's largest beverage company, agreed to swap some brands and buy a 17 percent stake in Monster Beverage Corp for about $2.15bn, increasing its focus on energy-drinks.
According to a statement, the deal will include the transfer of Coca-Cola's energy drinks NOS, Full Throttle, Burn, Mother and Play to Monster, while Monster will shift Hansen's natural sodas and juices, Peace tea and Hubert's lemonade to Coca-Cola. The two companies will share marketing, production and distribution. Coca-Cola, which already distributes Monster in the US and Canada, will expand the arrangement globally, helping the energy brand grow overseas, the statement said.
Coca-Cola has previously showed interest in buying a controlling stake in Monster as it looks to expand its brand into healthier drinks markets that are seemingly more profitable at a time when health trends are bringing down sales in soft drinks. Such a deal has not yet been made possible, but Coca-Cola does have the right to purchase as much as 25 percent of Monster, whose directors would have to approve any larger investment.
Earlier this year, Coca-Cola made a similar move when it said it would boost its stake in Keurig Green Mountain to 16 percent, making it the coffee brewer's largest shareholder.