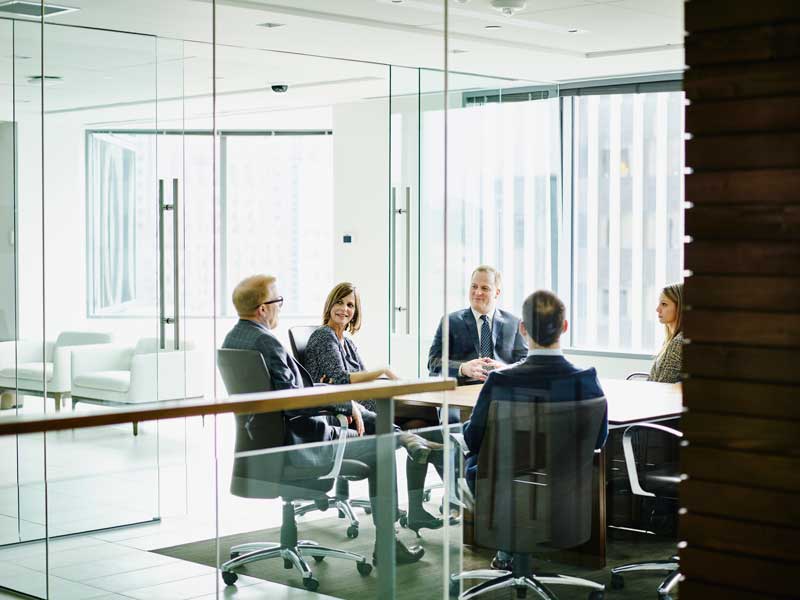 PMI's expansion to represent the full spectrum of project management practices has led the organisation to endorse an array of approaches, depending on the particular scenario in hand&nbsp
Author:
Mark A Langley, President and CEO at Project Management Institute
January 25, 2018
Project Management Institute (PMI) is urging organisations to continue to embrace project management as critical to their success. The results of PMI's 2017 Pulse of the Profession: Success Rates Rise: Transforming the High Cost of Low Performance, suggest that organisations are listening. The survey found that in 2016, for the first time in five years, more projects met their original business goals while being completed within budget.
In today's accelerated market, a culture of organisational agility that enables flexible use of the right approach for the right project is an essential strategy
Compared with the previous year, there was a 20 percent decline in money wasted due to poor project performance. Organisations are now wasting an average of 9.7 percent, or €97m, of every €1bn invested in projects; figures for the previous year were an average of €122m wasted for every €1bn invested. Furthermore, organisations that invest in project management practices successfully complete more of their strategic initiatives, wasting 28 times less money due to poor project performance.
It is encouraging that organisations around the globe are making significant progress in successfully implementing projects – after all, these are the strategic initiatives that drive change. Recent improvements can be attributed to a number of factors, including greater organisational agility. Organisations now recognise the value of agility as a strategic competence, rather than a set of tools and templates.
Establishing a common language
Agility is the ability to quickly sense and adapt to external and internal changes to deliver relevant results in a productive and cost-effective manner. Being agile is a mindset based on a set of key values and principles designed to enable collaborative work and deliver value through a people-first approach. Agile transformation is an ongoing, dynamic effort to develop an organisation's ability to adapt rapidly within a fast-changing environment and achieve maximum value by engaging people, improving processes and enhancing culture.
In today's accelerated market, a culture of organisational agility that enables flexible use of the right approach for the right project is an essential strategy. As the leading association for more than three million project, programme and portfolio management professionals around the world, PMI has long been an advocate for organisational agility. PMI believes practitioners should consider the full range of project management approaches, from predictive to agile, in determining which method will deliver the best project outcomes.
Varied approach
Being agile is a topic of growing importance in project management. The most forward-thinking organisations are embracing a continuum of practices that range from predictive to agile, well defined to iterative, and more to less controlled. Approximately a quarter of organisations use hybrid or customised approaches that match techniques to the needs of the project and stakeholder group. Another approach to project delivery is to take a hybrid approach. Hybrid approaches use a combination of agile and predictive elements, such as a gate review process for continued funding decisions and Scrum for development work.
PMI believes that agile and predictive approaches, as well as other methods, are effective in specific scenarios and situations, a belief that is supported by the company's research. Organisations with higher agility reported more projects successfully meeting their original goals and business intent – whether they use hybrid (72 percent), predictive (71 percent) or agile (68 percent) approaches – than those with low agility using the same methods. Higher organisational agility supports more projects in meeting their original goals and business intent – one of the key measures of project success.
Project management is the application of knowledge, skills, tools and techniques to projects to meet their requirements. Agile approaches allow teams to deliver projects piece by piece and make rapid adjustments as needed. Predictive approaches call for most of the planning to be done upfront, before following a sequential process. However, it's not necessary to use only one approach for a project. Often, projects will combine elements of predictive, iterative, incremental and agile approaches to take a hybrid approach. It's important to note that an agile approach is not practised in place of managing a project: rather, it is introduced as a way to speed up the phases of a project.
Practitioners are most successful when managing activities based on the characteristics of each project. With this in mind, PMI recommends evaluating which approach will yield the most successful business outcomes. That was the rationale for offering the Agile Practice Guide, together with A Guide to the Project Management Body of Knowledge (PMBOK Guide) – Sixth Edition. In doing so, PMI has brought a broad spectrum of approaches to the forefront of project management that will enable managers to select the method that is ideal for their project.
Fundamental practices
Since its release in 1996, the PMBOK Guide has provided project professionals with the fundamental practices needed to achieve positive organisational results and outcomes, and identifies the practices that are applicable to most projects, most of the time. Additionally, specific and detailed agile approaches to project management appear in the PMBOK Guide. The Agile Practice Guide, created in partnership with Agile Alliance, is a companion to the PMBOK Guide and is intended to serve as a bridge to connect waterfall and agile approaches.
Together, the publications provide critical information spanning many approaches to ensure practitioners can select the method that is best suited to each individual project. PMI's goal is to help project managers accustomed to a more traditional environment adapt and make use of other project management approaches that may be more suitable to their project. This aligns with increased recognition by practitioners worldwide that there is no one-size-fits-all approach to delivering successful projects.
While the agile movement accelerated after the creation of the Manifesto for Agile Software Development in 2001, it has been part of project management since its early days. With the publication of the Agile Manifesto, agile practices became more formalised, particularly when used to manage software projects. However, over time, being agile has become the mainstay of quick, responsive and flexible work – all of which are desirable organisational traits in the era of constant disruption.
More and more organisations are applying iterative practices to their work, and we now see agile approaches used for some projects in manufacturing, education and healthcare industries, among others. As agility continues to emerge as a response to fleeting competitive advantage, we see more organisations incorporating agile practices – and practitioners who are trained in specific approaches – into their project management portfolios.
Competitive advantage
Disruptive technologies are rapidly changing the playing field by decreasing the barriers to entry. More mature organisations are increasingly prone to being highly complex and potentially slow to innovate, which can leave them lagging behind when delivering new solutions to their customers. These organisations find themselves competing with small businesses and start-ups that are able to rapidly produce products that fit customer needs. This speed of change will continue to drive large organisations to adopt an agile mindset in order to stay competitive and keep their existing market share.
Staunch support exists for both predictive and agile approaches, but there is growing recognition that practitioners can be most successful if they manage activities with the approach that suits them best. PMI recognises that there are significant differences between traditional project managers and agilists: each group may have certain biases but, despite real or perceived differences, both have a shared interest in successful project outcomes. With increasing competition and accelerating disruptions from new technologies, market shifts and social change, the need to demonstrate agility is greater than ever.
PMI's expansion to represent the full spectrum of project management practices has not led the organisation to endorse one approach in particular. Rather, both agile and waterfall approaches, as well as others, are effective in specific scenarios and situations. PMI encourages organisations and practitioners to explore all methods, practices and approaches to drive success and begin to consider what's on the horizon for project delivery.