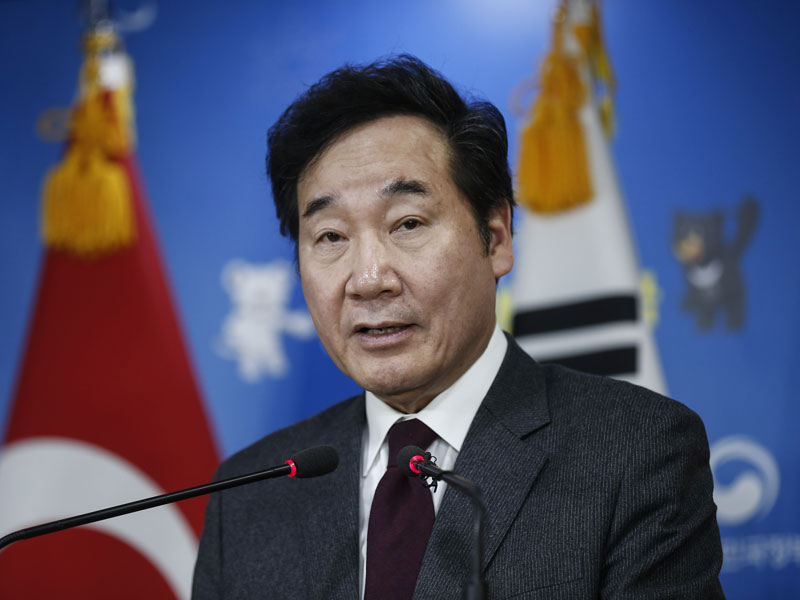 South Korean Prime Minister Lee Nak-yeon expressed concerns that bitcoin could be used in illegal activities. The government hopes the new tax will help regulate use of the cryptocurrency&nbsp
South Korea, one of the world's liveliest bitcoin hubs, is set to introduce a new tax on bitcoin trading. A number of steep new proposals were announced on December 12, following an emergency meeting of financial regulators and ministers.
Measures include a capital gains tax and a rule preventing companies from holding or investing in cryptocurrencies. Bitcoin exchanges will also be more closely regulated, with a new requirement for those with large profits and over a million users to obtain certification.
The announcement was made by the country's Office for Government Policy Coordination, but proposals were not accompanied with a time frame for implementation.
The crackdown was prompted by fears that bitcoin trading could be causing addictive behaviour and other dangerous psychological effects for South Koreans, who are among the most energetic bitcoin traders in the world. South Korean Prime Minister Lee Nak-yeon recently aired concerns that increased trading volumes would "lead to some serious distorted or pathological phenomenon".
he crackdown was prompted by fears that bitcoin trading could be leading to addictive behaviour
The government has also announced a ban on trading by under-18s in a bid to quell the craze among school students.
According to CNBC, back in November, Prime Minister Lee commented: "There are cases in which young Koreans, including students, are jumping in to make quick money and virtual currencies are used in illegal activities like drug dealing or multi-level marketing for frauds."
Despite South Korean authorities making the relatively cautious move of banning initial coin offerings in September, bitcoin trading in the country has been expanding at breakneck pace. South Korean trading volumes exceed those of the US, and account for around 20 percent of global trading.
Since the beginning of the year, a surge in interest in bitcoin around the world has seen its value grow by around 1,500 percent, but its outsized popularity in South Korea means that it often trades at a higher price in local exchanges. This has come to be known as the 'kimchi premium' among local traders.
The measures mark one of the strictest regulatory responses to the cryptocurrency yet, but there are signs that it could have gone much further. According to Fortune, before the meeting, the chief of the country's financial regulator said that multiple Ministry of Justice officials have been calling for an outright ban on all cryptocurrency trading.