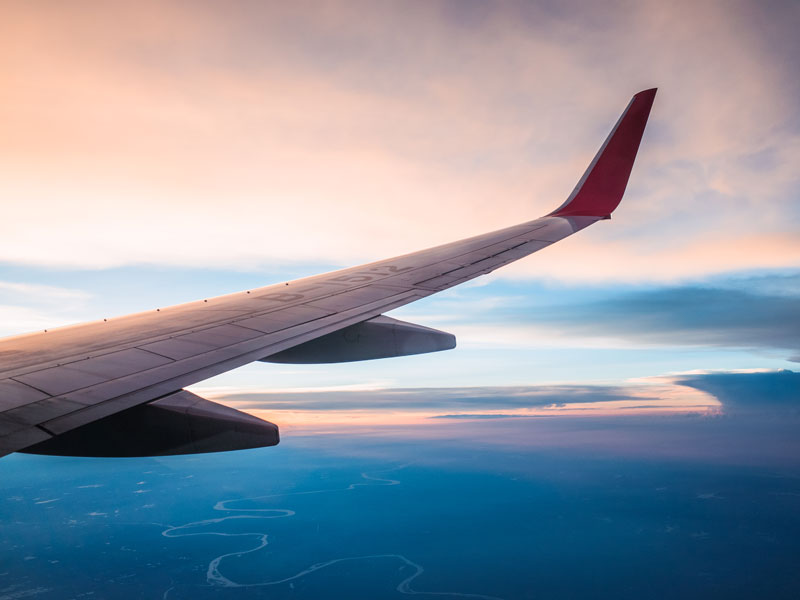 Aircraft leasing is the company's biggest core business, as revenue from this sector accounts for over 78 percent of Bohai Leasing's total sales&nbsp
Author:
Tom Zhuo, Chairman, Bohai Leasing
In 2011, Bohai Leasing officially listed on the Shenzhen Stock Exchange. At that time, the firm became the only leasing company to be listed with A-shares. Just five years later, the company renamed itself Bohai Capital, announcing it would embrace a new multi-financial development model.
Bohai hopes to become a global leader In the aircraft leasing industry
Under this model, Bohai diversified into banking, insurance, securities and internet finance. Participation in these markets mostly consisted of financial investment, however, as leasing remained Bohai's core business, representing more than 98 percent of the firm's total income. But on October 24, 2018, Bohai announced that, due to the strengthening of supervision in the financial industry and its recent divestment in some non-core businesses, the firm would revert to its original name, Bohai Leasing.
Bohai will no longer expand into diversified financial services and will gradually divest from activities outside the core business. So far, analysts have welcomed Bohai's divestments, which they say will enable the company to obtain returns and focus on the leasing business. In the aircraft leasing industry in particular, Bohai hopes to become a global leader.
Ready for takeoff
China's domestic market liquidity significantly tightened under recent regulatory stabilisation and risk control policies. This caused many bond issuances of companies listed in China's A-share market to fail, with many companies' credit ratings being downgraded as a result. The cost of capital reached new highs, sending the domestic leasing industry into decline after many years of triumph.
Bohai, an international business with solid liquidity management, continues to stand firm amid the tides in capital markets. In 2018, Bohai issued four three-year unsecured bonds for a combined value of CNY 3.68bn ($530m). United Rating judged the bonds to be worthy of AAA ratings, with an extremely low non-payment risk and a stable outlook. The rating report mentioned the fact that Bohai has overseen rapid growth in business and asset scale, as well as an increase in operating income and profit.
Today, aircraft leasing is Bohai's largest core business. Revenue from this segment alone accounts for more than 78 percent of the company's total sales. As of June 2018, the total number of aircraft owned, managed and ordered by the company reached 925. Its fleet value remained the third largest in the world, serving 156 airlines and customers.
Supported by its main aircraft business, Bohai became one of the few Chinese leasing companies to maintain steady growth during the year, while the firm's profitability and liquidity management dispelled concerns about its corporate liquidity.
Flying high
Leasing is a capital and technology-intensive industry. In China, leasing companies with a banking background always benefit from the low cost of funding. However, those without such a background lack core competency. In order to surpass these challenges and diversify its income sources, Bohai entered the international leasing market in 2012 by acquiring leading overseas aircraft and container lessors.
After the acquisition of Avolon and C2 (CIT's aircraft leasing business), Bohai established its position not only as the third-largest aircraft lessor globally, but also as an affiliate of one of the largest airline groups in the world, which means we have a unique relationship with original equipment manufacturers. When combined with HNA Group, we are already one of Airbus' and Boeing's top customers worldwide. This position allows us to negotiate attractive aircraft pricing – a core input into the economic performance of an aircraft lessor. For instance, the 75 Boeing aircrafts recently purchased by Avolon are a significant money-saving feature for both the company and its customers.
Since its public listing, Bohai's total assets have increased 16-fold, reaching CNY 292bn ($42bn) in 2018. The compound growth rate of Bohai's total assets has reached 64 percent since 2014, while the compound annual growth rate of total revenue has reached 73 percent and the compound annual growth rate of net profit attributable to shareholders of the parent company has reached 42 percent.
In the mature international leasing market, the core competitiveness of a leasing company is down to its asset management capabilities. Teams with rich industry experience manage leading global aircraft lessors, such as AerCap, Aircastle and Bohai's aircraft leasing arm Avolon. They rely on specialised operations and scale effects to reduce dependence on capital leverage. Wang Jingran, secretary of Bohai's board, has said the company will further strengthen the integration and upgrading of existing assets. He is also keen to introduce the experience of overseas subsidiaries in the domestic business.
Bohai's subsidiaries have also begun to explore the innovative 'light asset management' mode of operation in aircraft leasing. The average age of Bohai's fleet is 5.2 years, the lowest among the world's top three aircraft lessors.
Analysts believe that, in a context of strong financial supervision in a debt-driven industry, Bohai Leasing's asset management model can effectively avoid the pressure of devaluation caused by the rapid updates in aircraft technology, and reduce the asset liability ratio, while also achieving stable income and maintenance costs in the long term.