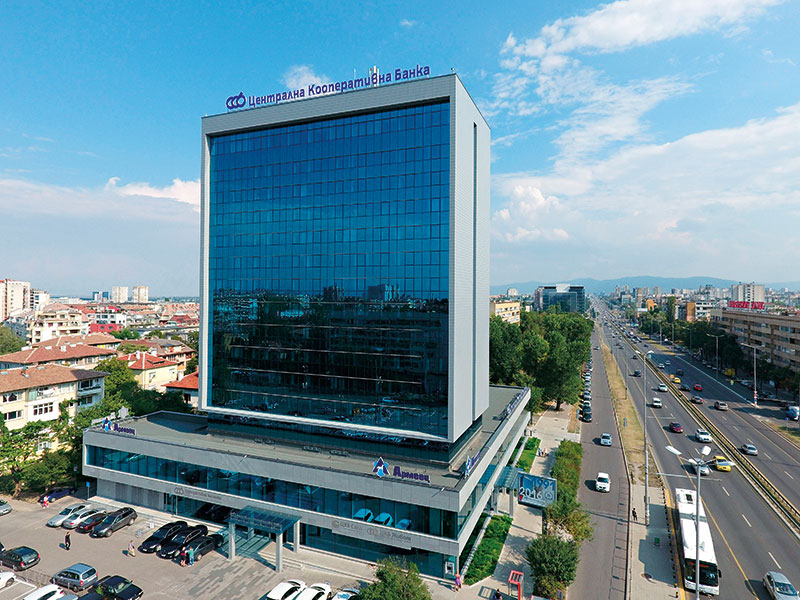 Chimimport's long-term development strategy includes strategic joint ventures with major international companies in various sectors&nbsp
Interview with:
Ivo Kamenov, Executive Director and Member of the Management Board, Chimimport
This interview was conducted on 11/02/2020, prior to the global outbreak of COVID-19.
Bulgaria joined the EU in 2007; since then, its economic fate has been inextricably tied to the bloc. The Balkan nation has exhibited strong growth in that time, but challenges remain – particularly concerning productivity. What's more, progress in Bulgaria has often been stunted by political uncertainty, with leading parliamentary figures torn between improving relations with Brussels or Russia.
Still, Bulgaria has had many successes. Last year's economic growth was forecast at 3.6 percent, up from 3.1 percent in 2018. Bulgaria is also home to innovative companies like Chimimport, a holding company that operates across multiple sectors. World Finance spoke to the firm's executive director, Ivo Kamenov, about the role his company is set to play in Bulgaria's economic development.
What is the state of the stock market in Bulgaria and South-East Europe generally?
Having suffered several political setbacks since the global financial crisis of 2008, Bulgaria's stock market has only just started to recover. While there are new investments available and companies are looking to enter the market, many steps need to be taken to further development. Notably, major international players are yet to join the Bulgarian market. This must change if Bulgaria is to attract international investors who can bring know-how and fresh resources to the country.
Investing in human capital and know-how is key to creating a sustainable business mode
Market trends in South-East Europe typically follow global ones, albeit on a smaller scale. The decision to retain zero or near-zero interest rates by central banks and the extremely low – sometimes negative – yields of government securities has forced many investors to redirect resources towards capital markets in pursuit of returns. The most prominent industries across the stock markets in the region are manufacturing, financial services, green energy investment and IT.
It's also worth noting that public companies in South-East Europe face numerous challenges, including the instability of the Greek and Turkish economies, the integration of countries from the Balkan Peninsula into the EU and the ongoing war in Syria. Brexit is another major challenge – not only because the UK was one of the EU's leading economies, but also as a result of the ambiguity surrounding any future trade agreement with the bloc.
How is the state of Bulgaria's economy affecting the development of its private businesses?
Overall, the Bulgarian economy is stable and the macroeconomic indicators are good – all of which creates a favourable environment for the development of private business.
However, the state of the Bulgarian economy still very much depends on the situations of the leading economies in the EU and those neighbouring the bloc. According to Trading Economics, approximately 78 percent of Bulgarian exports are delivered to Europe, with the majority going to Germany, Italy, Romania, Greece, Turkey, France, Belgium and the Netherlands (see Fig 1). A decrease in these countries' imports would have an impact on Bulgaria.
Which sectors of the Bulgarian economy does Chimimport support?
In its 70-year-plus existence, Chimimport has grown from a successful foreign trade firm, specialising in the trade of chemical products, into a large-scale holding company that brings together nearly 70 subsidiaries and associates. We support the financial services, transport, construction, manufacturing, trade and real estate sectors by investing in and developing companies in these areas.
Chimimport – along with its subsidiaries – is often recognised by prestigious rankings that detail the best-performing companies in Central and South-East Europe. Chimimport's acquisitions of Central Cooperative Bank and Armeec Insurance are among those that have been celebrated in such a way.
What is your prognosis for Bulgaria's economy in the coming years and what role do you see Chimimport playing?
Providing there are no shocks in the world economy, nor in the leading economies of the EU, I expect the Bulgarian economy to develop steadily in the coming years. The same applies to the Bulgarian Stock Exchange. Chimimport – together with its subsidiary, Central Cooperative Bank – is among the most liquid companies on the stock exchange and will invariably continue to contribute to the development of the capital market in Bulgaria.
Further, I think becoming a part of the eurozone would play a positive role in the development of the Bulgarian economy, so it is little wonder the government is working to make that happen in the coming years. Such a move would encourage foreign investors to enter Bulgaria's economy and capital market.
How does Chimimport give back to the local community?
Developing successful companies in major sectors of the Bulgarian economy and investing in human capital are perhaps Chimimport's greatest social missions. And that is without even mentioning the many corporate social responsibility (CSR) projects we carry out.
There is little doubt that investing in human resources yields the greatest returns. That is why we are working on various CSR projects in the education sector, including the provision of scholarships to one of the best business universities in Bulgaria, the Higher School of Insurance and Finance. We also hope to open a school for pilots and aviation engineers in the near future.
Outside of education, we have been supporting Bulgarian sport for many years, sponsoring the organisation of prestigious international competitions. As chairman of the Kyokushin World Union's International Professional League and the National Martial Arts Association – the only combat sports organisation accredited by the Bulgarian Ministry of Youth and Sports – I aim to bring the original rules of one of the world's oldest martial arts, Kyokushin, back to life. The philosophy of Kyokushin and the discipline it imparts can be fundamental to anyone's development.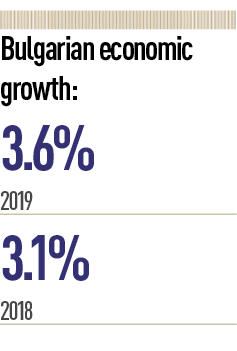 What projects does the company currently have in the pipeline?
The projects we hold are as diverse and varied as our portfolio. In every sector that we develop, we create and implement innovations. In the financial sphere, for example, we strive to provide a full range of services to our clients, investing in the creation of completely new products. Further, public trust in the company is high, as we manage established names across banking, insurance, pension and mutual fund management, receivables securitisation and more.
In the transport sector, we develop aviation, river and maritime projects – again, offering a full range of services. In aviation, these include concessions at the Varna and Burgas airports, aircraft ground handling, aircraft repair and maintenance, and much more. In the field of river and sea transport, we provide ship repair, the concession of ports (including those in Varna, Balchik, Ruse and Vidin) and the servicing of sailing vessels.
Chimimport holds a leading position in the trade and manufacturing sectors too, meeting EU standards. The group produces, processes and trades petroleum products, natural gas, cereals, vegetable oils and biofuels. Our construction projects, meanwhile, focus on civil engineering, transport design, building inspection and project management. A growing portfolio of real estate supplements this part of our business.
Ultimately, we aim to offer a full range of services in every segment of our business, providing high-quality products that give Chimimport a competitive edge.
What is Chimimport's development strategy moving forward?
Investing in human capital and know-how is key to creating a sustainable business model – many businesses have underestimated this over the years and are now experiencing great difficulties as a result.
At Chimimport, we understand the importance of sustainability. Our long-term development strategy includes strategic joint ventures with major international companies in various sectors, establishing franchise partnerships with leading international brands, managing and maintaining stable and sustainable cash flows, and improving people's quality of life in Bulgaria.