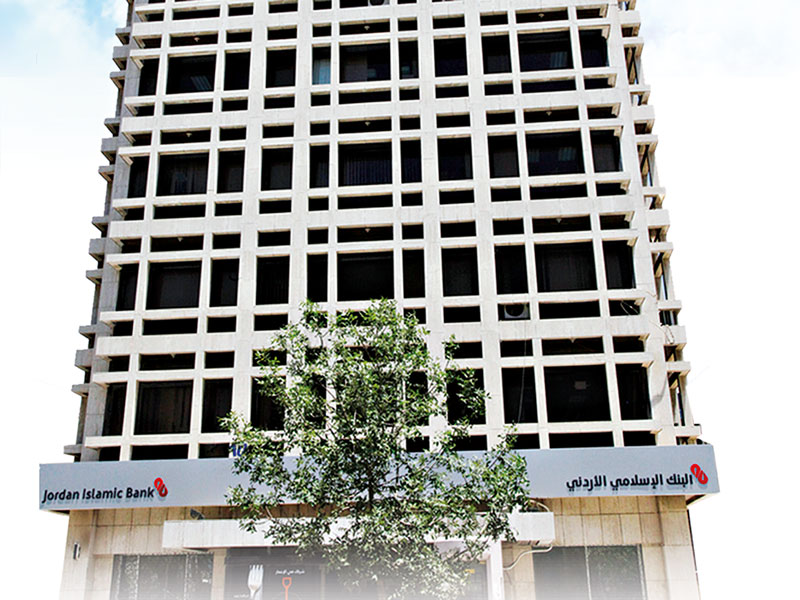 &nbsp
Author:
Dr. Hussein Said, CEO and General Manager, Jordan Islamic Bank
Established in 1978, Jordan Islamic Bank (JIB) began as a public shareholding limited company, and the first branch began its work in late 1979. Since those early days, the bank has come a long way. Now with 108 branches and offices around Jordan, it strives not only to keep pace with technological innovation by employing modern technologies, but also aims to provide the best Islamic products and services clearly and transparently.
The bank presents services through 269 ATMs and provides banking phone services, online banking, 3D secure shopping, online bill payments and an e-wallet service through Islami mobile. These services are available during official holidays and outside normal operating hours through a number of branches and offices. In addition to this, the bank's Facebook page, Al Islami Messenger service and call centre are all available 24/7. JIB's founding aims have always been to meet the economic and social needs of citizens in the fields of banking, finance and investment in accordance with the principles of Islamic Sharia.
Transactions and contracts are subject to the supervision of a Sharia board composed of specialist Sharia scholars. To ensure our clients are aware of our commitment to Sharia principles, we recently overhauled our branding, prefixing the names of our electronic channels with the word 'Islami,' as in Islami internet.
JIB pushed forward with several projects aimed at modernising its service provision via new technologies
Our banking operations are regulated by the central bank of Jordan and the bank is continually working to deepen and develop the principles of corporate governance, develop risk management and apply the requirements of the Basel III regulatory framework.
Success, naturally, has followed. The bank has been honoured with many international awards over the years, including the Best Islamic Bank in Jordan and the Best Islamic financial institution from several prestigious international institutions and magazines. We have also obtained credit and Sharia ratings from international rating agencies, as well as a letter of appreciation from the International Organisation for Standardisation (ISO) for our participation and commitment to CSR.
JIB's CSR commitments offer an example for national institutions and companies to follow when it comes to fulfilling their own duties towards the community, particularly disadvantaged groups, those with special needs and the poor. By contributing to sustainable development and enhancing financial inclusion through various charitable programmes, social, cultural and voluntary activities, donations, Qard Al-Hasan and mutual insurance funds, the bank works to ensure that Jordanian society and the nation's financial security is always at the heart of what we do (see Fig 1).
Another way we engage in bolstering Jordan's economic stability is through our participation in the national self-employment programme, a scheme designed to promote entrepreneurism among young people. Working with the central bank of Jordan, we finance projects that create long-term career opportunities and income streams for the young people involved.
Comprehensive service
These days the bank provides a wide array of services, accepting deposits in Jordanian Dinar and foreign currencies across numerous current and investment accounts. We invest funds according to permissible practices of Islamic finance, making use of arrangements such as Mudarabah, Musharakah, Murabaha Sale, Ijarah Mawsufah Fi Al-Dhimmah. We also work with funds and products to provide financing to cover the costs of pilgrimage, education, medical treatment, renewable energy systems and construction. Our specialist wedding package enables the families of brides and grooms to cover wedding costs via an installment plan.
JIB provides other banking services such as issuing instant money transfers via Western Union, renting of safety deposit boxes and issuing letters of guarantee, penning letters of credit, and buying and selling FX. We also act as agents in buying and selling shares and investment certificates, and as a broker on the Amman Stock Exchange through our subsidiary Sanabel Al-Khair for Financial Investments.
JIB issues several different banking cards for both Visa and Mastercard, including Sharia-compliant and prepaid products. Our security protocols, as you would expect, are second to none. The bank also issues a blind card for those with visual impairments with the aim of bringing about a more inclusive banking landscape, providing all groups of society with access to financial and banking services. All of the bank's customers should be able to administer their financial affairs with complete freedom and complete privacy.
Moving with the times
JIB is continuously working to develop its services and increase its market share through the expansion and geographical distribution of ATMs to cover all regions in Jordan. We are continuously developing the number of services available via our ATMs as well as updating and reviewing security measures across the network, which now consists of 269 units.
Our customers also have access to approximately 1,700 third-party ATMs within Jordan and the Visa International network worldwide. The wide availability of service naturally reflects positively on customer satisfaction and further solidifies the bank's interests, profitability and competitiveness. A review of this network of ATMs is conducted annually with a view to ensuring wide and fair distribution of the most up-to-date services and encouraging customers to use ATMs rather than branches.
During 2020 JIB pushed forward with several projects aimed at modernising its service provision via new technologies. In order to relieve the pressure on branches during the COVID-19 pandemic, we quickly rolled out or expanded services such as the Islami Mobile app, an updated website, self-service kiosks, and dedicated ATMs and an interpreting app for clients with disabilities.
From its inception, Jordan Islamic Bank has committed to becoming a leader in the Jordanian banking sector. We strictly abide by a unifying vision to provide modern banking services via the largest network of ATMs spread throughout the Hashemite Kingdom of Jordan, with the hope of meeting the needs and aspirations of our current and future customers.