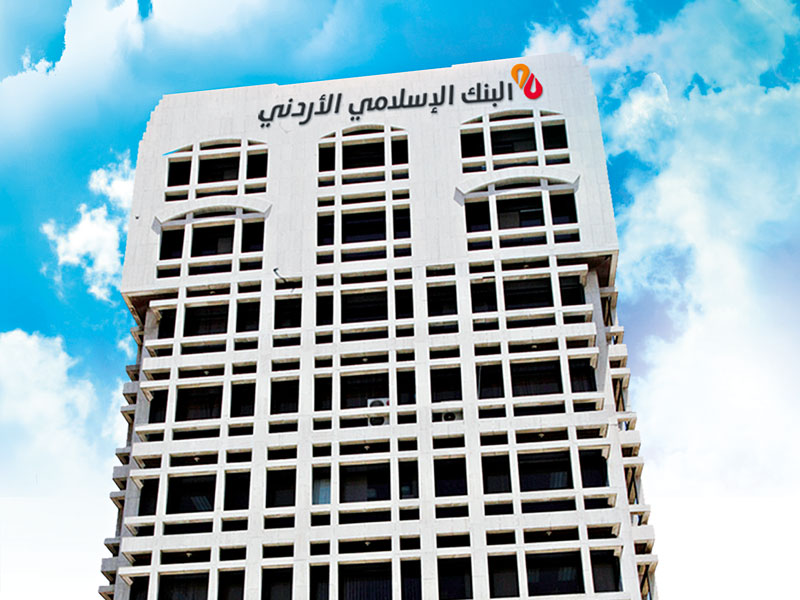 &nbsp
Author:
Dr. Hussein Said, CEO & General Manager, Jordan Islamic Bank
It is surely the mark of a successful bank when it not only continues to provide services to customers through challenging times, but actually improves the quality of the offering. Now into its fifth decade of operation in the Hashemite kingdom situated at the very crossroads of Asia, Africa and Europe, Jordan Islamic Bank did just that during the pandemic.
Despite the difficulties, the group pushed through a digital transformation programme that introduced a whole new range of electronic banking services as well as a variety of other innovations. The highly successful 'Islami Mobile' and other Islami-branded products were taken several steps further through such services as electronic bank accounts, a self-registration capability, the ability to review the latest transactions in a variety of formats, enhanced payments, instant money transfers through an app called CliQ, an E-wallet branded JoMoPay, and payment of bills, among numerous other conveniences.
In this way Jordan Islamic Bank expanded during COVID-19 and the bank continues to strengthen digital services to keep pace with the latest developments that meet the needs of its customers in accordance with the provisions and principles of Islamic Sharia. As these services were expanded, so did the bank's reach. Paid-up capital stands at $282.1m, an important statistic reflecting the institution's strength. The number of active accounts hit 1,146,000, marking impressive penetration in a country of 10.3 million. The number of employees grew to 2,439. And the total of shareholders is approaching 11,000, with the share register bolstered by some of Jordan's leading business figures and Arab national institutions.
A commanding lead
Today JIB, as the institution is popularly known, ranks first among the country's Islamic banks and fourth among all Jordanian banks for assets, deposits, financing and investment.
During a busy 2020, the network of ATMs grew from 266 to 288 as the bank rolled them out right across the kingdom. Simultaneously, the number of machines that accept cash deposits, as distinct from just issuing cash, was boosted to a total of 67. And to help protect customers from the pandemic, JIB steadily replaced existing ATMs with technologically superior machines that accept contactless cards, a service in which the bank was a pioneer.
The bank continues to strengthen digital services to keep pace with the latest developments
Customers can pay for daily purchases and carry out deposits and cash withdrawals that accept the service without needing to touch the card reader or ATM at all. The transaction is done easily and securely under a pre-determined maximum limit to reduce any risk.
While improving the services available at its brick and mortar branches, JIB also made progress with its digital branch, a flagship project based on the latest financial technology. Today it is possible to do just about everything through the digital branch. Services range from opening an electronic account, instant issuance of debit cards, cash withdrawal and deposit, money transfers, applications for mobile banking, updating of customer contact information and, if the client needs help, it is even possible to get any problems sorted via a video call with highly trained staff. In other customer-friendly initiatives, a tool called 'My Finances' makes it easy for customers to check the state of their finances while 'My Cards' lets them track all transactions and limits.
Customer-orientated management
As JIB's performance through the pandemic shows, the management team follows a practical, relentlessly customer-orientated approach. The website illustrates this approach. Written in jargon-free language, it presents the bank's services in a highly accessible way.
The bank's Chairman is Musa Abdel-Aziz Mohammad Shihadeh, general manager for 37 years before heading up the board. He holds an MBA from the University of San Francisco and a Bachelor of Commerce. As chairman or board member of a wide variety of companies involved variously in industry, trading, investment, education and insurance, he has his finger on the pulse of the nation's economy.
Founding values
Both management and board adhere to the institution's founding values. Namely, to meet the economic and social needs of citizens in the fields of banking, finance and investment in accordance with the principles of Islamic Sharia.
Thus transactions and contracts are subject to the supervision of a Sharia board composed of specialist scholars who ensure the integrity of all dealings. Underlining JIB's commitment to Sharia principles and practices, the branding was overhauled some 18 months ago, with the word Islami prefixing the names of its electronic channels. Last year's achievements follow on from the momentum built up in 2020. The 'Islami Mobile' app, an updated website, self-service kiosks, dedicated ATMs and an interpreting app for clients with disabilities: were all launched during 2020 to implement the bank's digital transformation strategy.
Spoilt for choice
The range of personal services is unusually diverse. A full portfolio of Mastercard and Visa banking cards is issued including, in the case of the Mastercard brand, standard, titanium, gold, Al Baraka (blessing) and family prepaid. And helping to steer customers towards these tools through the digital electronic channels, JIB runs a rewards programme called 'My Points' under the Islami brand for purchases locally and internationally.
Similarly, a customer loyalty initiative gives shoppers a direct cash discount when they use one of the bank's cards at approved merchants and stores.
Some of JIB's most interesting products are what might be called lifestyle services. Getting married? The Zafafi package covers marriage costs such as hire of the venue and finance for furniture and other essential items for the home, even the honeymoon. Doing renovations?
Another package finances building work and wages through the Ijarah formula, a word translating literally as 'to give something on rent.' As these products show, flexibility is one of the bank's watchwords. For instance, it accepts deposits in Jordanian dinar and foreign currencies in a wide range of accounts – current, demand, joint investment portfolios and savings.
Reflecting a national culture
True to its founding principles, the bank's activities uniquely reflect the national culture. Available funds are invested according to Islamic modes of finance, for instance mudarabah, musharakah and ijara mawsufa among others. Variously, these products finance education, medical treatment, annual pilgrimages to Mecca known as the Hajj and Umrah, and the installation of renewable energy for individuals and companies. Other corporate-focused packages facilitate direct investment in shares and the purchase or leasing of real estate. JIB's al musawamah card is an instalment product that complies fully with the provisions of Islamic Sharia. The cardholder uses the card at an approved merchant and the payment is made from the customer's account without any profit margin. The limit is renewed by the amount of the monthly instalment paid, thus preventing any debt.
While JIB runs a full portfolio of retail products, it has not neglected the corporate sector. Among other in-demand services, it issues instant money transfers through Western Union, rents out safe boxes, provides letters of guarantee and letters of credit, and buying and selling of foreign exchange on a spot basis. The bank also acts as a broker on the Amman Stock Exchange through a subsidiary Sanabel Alkhair for Financial Investments, which buys and sells shares, investment certificates and other paper transactions on behalf of corporates.
Overall, the corporate portfolio adds up to an unusually broad range of finance services that encompass just about every element of the Jordanian economy. There are funding programmes for professionals, craftsmen and SMEs operating in such sectors as health, energy, environment, education and training, safety and occupational health, religious studies and related activities in culture, arts and literature.
Helping those in need
The bank assumes its social responsibilities and sustainable development through a charitable programme funded by donations and other forms of support. We proudly fulfil our duty to customers and the wider community. Among the many beneficiaries of the bank's generosity are those with special needs, disadvantaged groups and the poor. Just one practical expression of this commitment is the Blind Card. Issued to people with visual impairments, it is part of JIB's policy of financial inclusion for all groups of society.
Unsurprisingly in view of its commitment to customers, the bank has been the recipient of numerous international awards, having been judged 'Best Islamic Bank in Jordan' and 'Best Islamic Finance Institution' for many years by various international publications and institutions. The Levant region has a long and proud history of banking to which Jordan Islamic Bank hopes to continue contributing to for many years to come.