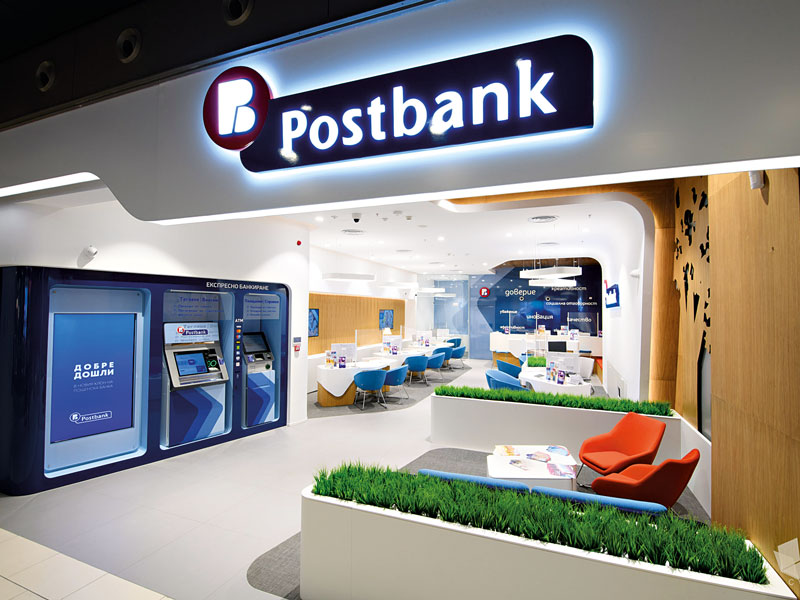 &nbsp
Author:
Petia Dimitrova, CEO & Chairperson of the Management Board, Postbank
Over the past 30 years, Postbank has proven to be a stable, reliable and preferred partner. With the sum of this experience, we continue to overcome challenges of a varying nature, particularly in recent years. We invest in innovation, technology and a green future in line with our ESG strategy, because they make a difference in our sector.
The products and services we offer to our customers are developed in line with the contemporary market needs. The consumer experience is an immutable focus of the bank's corporate policy. In addition, our leading goal is to be useful to our customers to the maximum extent by providing an outstanding experience and by offering modern solutions, spaces and concepts that best satisfy their needs at any place and time.
We are witnessing a trend in which more and more often users prefer digital forms of banking. However, the availability of physical locations allows for contact in person and this is what many of our customers insist on and appreciate, which is why we have embarked on a large-scale modernisation of our entire branch network and strive to constantly introduce high added value services for the consumers.
The balance between digital and face-to-face services is important for us. We are confident that the positive experience of customers depends on our ability to develop our products and services and to adapt to market changes, new trends and emerging technologies, while taking into account the specific attitudes of our customers at any moment and through any channel of contact with us.
We always endeavour to be a trusted partner of our customers, managing their finances and offering banking products with a mission of exceptional convenience.
In addition to personalised products, living up to the confidence in us, we banks have to offer a product range that is constantly improved on in response to the changing needs of people.
Digital innovation
In addition to the exceptional functions of our mobile banking app m-Postbank and our modern branch network, we developed and launched a number of innovations for the benefit of our customers, among which is the digital ONE wallet; we also supported businesses with the mobile innovation Smart POS by Postbank, as well as extended the functionality of our Express Banking Digital Zones, which resulted in a 160 percent increase in the number of transactions made through them.
Through the latter, customers of the bank can make transactions in Euros in the EU and EEA countries, change currency instantly between their own accounts and, in addition, pay installments in Euros as the modern devices already accept Euro bills too.
Another functionality we added to these innovative devices is the issuing of a digital slip when making a bank operation or transaction. Additionally, our customers are able to make an appointment for a professional video consultation with just a couple of clicks for mortgage loans at a time convenient for them with our bank experts through the innovative service Online Mortgage Loans Centre. We are the first certified bank in Bulgaria to offer to our customers a modern service for instant payments in leva through the Blink Programme of the National Card and Payment Scheme, part of BORIKA, last year. Thanks to this, customers can transfer sums up to 30,000 leva ($16,200) to and from accounts within 10 seconds in our wide branch network.
The introduction of this service has made payments quicker, easier and more intuitive, saving the most valuable asset of the customer – their time. Very soon, we will offer an innovative next generation new chatbot – EVA – a digital assistant for our customers, based on AI technology. The new service will be accessible through a wide range of communication channels and will improve customer experience and no doubt help us to achieve some positive results in our overall digital strategy.
Ready for the future
At Postbank we are confident that our success as a financial institution is inseparably intertwined with the social aspects of our work, which is why we follow the best management practices in order to guarantee compliance with our values. Postbank is a member of the UNEP Finance Initiative of 2013, and in 2020, we joined the Principles for Responsible Banking proclaimed by that organisation. This makes us the first and only bank in Bulgaria, for the time being, to become part of these international financial initiatives.
Becoming part of UNEP FI gives us access to the best practices and international expertise in the area of ESG and, in doing so, we improve our internal competence and generate innovative ideas and solutions in order to face the challenges which the environmental, social and governance factors present to modern business.