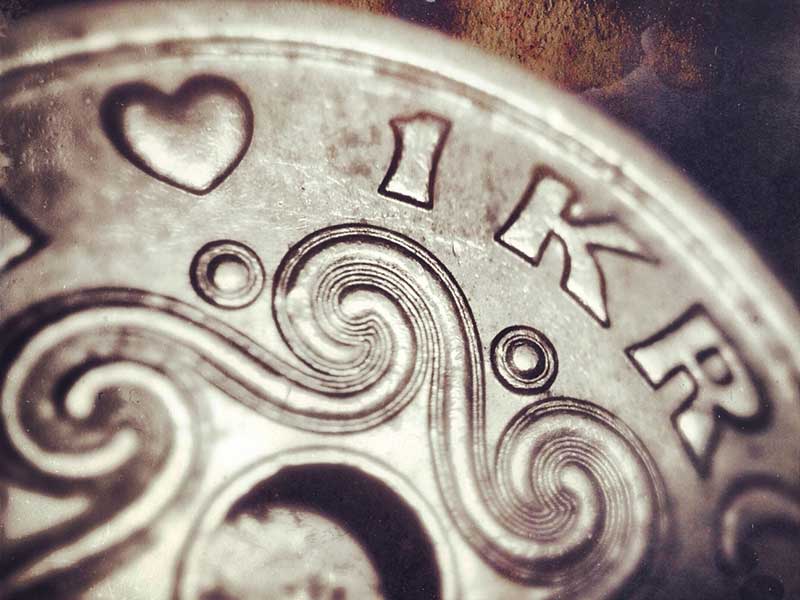 Cashing in: the Danish model has emerged as the gold standard of global pensions systems&nbsp
Author:
Per Klitgård, CEO, Danica Pension
Despite its long, dark winters and overcast skies, Denmark is home to some of the happiest people on Earth. The Scandinavian nation has topped the World Happiness Report three times since the survey's launch in 2012, with Danes consistently recording high levels of overall life satisfaction and personal wellbeing. The nation's commitment to freedom and gender equality and an emphasis on a successful work-life balance inspires a culture of happiness among its citizens, while its extensive and generous welfare system creates a sense of security for all Danes.
It is perhaps unsurprising, then, that Denmark has been named the best country in the world in which to retire. In addition to offering a high quality of life and universal healthcare, the nation also boasts a highly robust and sustainable pensions system, ensuring comprehensive support for pensioners throughout their retirement years. Denmark may have one of the highest income tax rates in the world, but its citizens are happy to pay into a system that promises them a universal pension, quality healthcare and social security in return.
Thanks to this extensive social safety net, Danish pensioners are covered by rent allowances, fuel subsidies and an impressive state-funded pension, meaning retirees can enjoy a good quality of life long into their old age. With even low-income retirees able to enjoy a good level of financial security, the Danish model has emerged as the gold standard of global pensions systems.
Promising pensions
The Danish pensions system has now been ranked the best in the world for five consecutive years. The Melbourne Mercer Global Pension Index compares the pension systems of 27 countries, ranking them by parameters including sustainability, integrity and adequacy. Throughout the report's eight-year history, Denmark has consistently appeared at or near the very top, indicating a sturdy and well-developed pensions scheme.
The nation is one of just two counties awarded an 'A' grade for its pension scheme. According to the report, such a ranking signifies "a first class and robust retirement income system that delivers good benefits, is sustainable and has a high level of integrity".
In order to ensure that pensioners receive an adequate income during retirement, the Danish system comprises several key components: in addition to the basic state-funded pension, the nation also offers a means-tested supplementary pensions benefit, as well as mandatory private schemes managed by large pension funds. What's more, Denmark has one of the best-funded pensions schemes in the world, setting aside approximately 168 percent of its GDP to pay for its citizens' future retirement.
From 2025 onwards, Denmark's retirement age
will be indexed to life expectancy, and can therefore be expected to rise further over the course of the century
"Denmark has a long tradition of company pensions", said Per Klitgård, CEO of Danica Pension, one of Denmark's largest pensions providers. "In comparison with many other countries, Danish companies and institutions have taken a unique level of social responsibility in supporting their employees through pensions savings and insurance services."
But for all the strengths of the current system, there are some areas in which pensions could still be further fortified. If Denmark wishes to retain its stellar pensions reputation, then changes will have to be made in order to address the pressing issues of demographic shifts, low youth pension coverage and rising unemployment among young Danes.
Challenges ahead
With rising divorce rates and increased job mobility, the pressures of modern life are rapidly reshaping the Danish pensions market. The nation now has the fourth-highest divorce rate in Europe, and these familial splits have a profound impact on an individual's personal finances. Similarly, other significant life events, such as the birth of a child or a new job role, can alter a person's savings. Klitgård told World Finance: "Individuals are increasingly experiencing big changes in their lives due to changing jobs, getting married and numerous other life events. This means that pension plans have to be adapted far more often than before."
While these evolving circumstances are certainly a challenge for pensions providers, the Danish pensions system is facing an even greater threat to its sustainability. Like most developed nations around the world, Denmark has a rapidly ageing population. Thanks to medical advances and a focus on living more healthily, Danes are living for longer than ever before, while the nation's birth rate has dropped to a 30-year low. With fewer working age citizens able to meet the demands of the elderly, the nation's pensions system is coming under considerable pressure, with many experts suggesting that a pensions reform may ultimately be necessary in order to overcome this looming issue.
"A longer life – including a longer working life – will have a big impact on the way we allocate both financial and personal resources", said Klitgård. "Already now, the population is having to adapt their pensions scheme so that it can cover between five and 10 years more than the previous generation's did."
As the share of retirees increases, the nation is already taking steps to ensure its pensions system remains sustainable. In 2016, the Danish Government unveiled a series of proposals for reform in a range of areas, including pensions. In an effort to increase labour force participation among older Danes, the government will be raising the retirement age: from 2025 onwards, the nation's retirement age will be indexed to life expectancy, and can therefore be expected to rise further over the course of the century.
Digital drive
As the Danish pensions system looks to a more sustainable future, the nation's pension providers are also upgrading their services. With the rise in the Danish retirement age and other promised revisions to the pensions scheme, quality advice on the subject is more important then ever. At Danica Pension, the focus is on improving the customer experience and helping retirees achieve their financial goals with ease.
168%
of Denmark's GDP is put aside to pay for citizens' future retirement
5
years in a row, the Melbourne Mercer Global Pension Index has ranked the Danish pensions system the best in the world
Each year, 20 percent of all Danes experience a major life change: whether it be a change in wages or the birth of a child, one in three Danica Pension customers will encounter at least one significant life event per year. These changes in personal circumstances have a significant knock-on effect for a person's pension, meaning individuals ought to check their pension plan every time they experience a life change.
However, with the pressures of work and family life getting in the way, many customers simply don't make time to update their pension scheme following a major life event. This is where Danica Pension's One Step Ahead strategy comes in. In a new drive to engage with customers, Danica Pension will reach out to customers when they experience a change in their lives that might affect their pension plan. In this way, Danica is staying ahead of its customers, contacting them with relevant advice before they need to ask for help.
"Our One Step Ahead programme delivers a promise to customers that we will contact them first in most cases", Klitgård explained. "With this programme, we want to ensure an optimal pension scheme for our customers, instilling them with a strong sense of financial wellbeing."
In addition to this programme, Danica Pension is also in the middle of an impressive digital drive. The pension provider has set up an online pension checker, which customers can use to quickly and easily review their pension plan. Thanks to this online service, Danica customers are able to access an overview of their pension from the comfort of their own home, and can remotely find recommendations that best suit their financial needs. What's more, the company has developed a strong multichannel presence, meaning customers can access financial advice in a range of different ways, and are not simply limited to face-to-face, in-store interactions.
According to Klitgård: "Already today, we give customers individual and clear recommendations based on dynamic data usage, which has produced measurable results. We strive to continuously improve our understanding of customers' expectations, needs and motivations."
While the Danish pensions sector certainly has some significant challenges ahead of it, the nation's pension providers are creating a better future for retirees. Offering a wealth of personalised financial advice and proactive customer service, Danica Pension consistently delivers quality pension schemes to its growing customer base of 600,000 Danes. As it looks to further enhance its services and improve the financial security of its customers, Danica Pension is set to go from strength to strength.