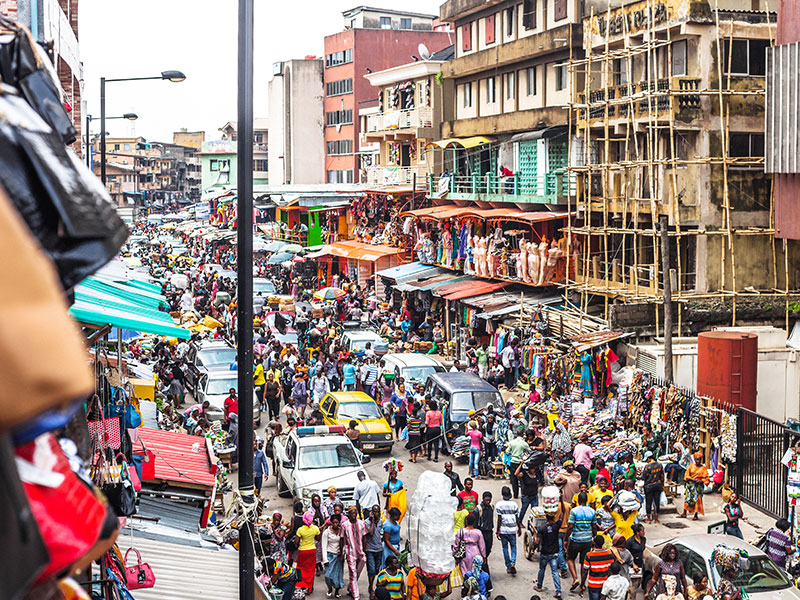 In Nigeria, insurance penetration has remained at less than 0.5 percent for over two decades&nbsp
Interview with:
Val Ojumah, Managing Director and CEO, FBNInsurance
With a young population and a rapidly growing middle class, Africa presents huge opportunities to insurers. But so far, this potential has been relatively untapped. In 2016, the whole continent of Africa represented only 1.5 percent of the global insurance market.
The insurance penetration rate is particularly low in Nigeria. There are a number of reasons for this, but perhaps one of the most significant is a lack of trust in insurance providers. Many people in Nigeria still struggle to believe that their claims will be paid quickly, fairly and accurately.
FBNInsurance believes the way to warm Nigerians to the concept of insurance is to build trust and enhance transparency through digital innovation. World Finance spoke with Val Ojumah, Managing Director and CEO of FBNInsurance, about how the company plans to make this a top priority over the coming years.
This year marks FBNInsurance's 10th anniversary. How will the company celebrate? How has the life insurance space changed in this time?
In the last decade, the Nigerian insurance landscape has seen a significant shift away from the oversaturated world of corporate insurance and towards the retail space, where there are enormous opportunities for insurance providers.
The distribution strategy has also changed from a completely broker-dependent market to a multichannel system, where insurance products are distributed through various merchant representatives. Finally, we are finding that more products released to the market truly resonate with Nigerians. We are also seeing an increase in consumer awareness of insurance and its benefits.
To commemorate 10 years in the insurance industry, this year we are planning a host of celebratory activities with our numerous stakeholders who have contributed to our success story over the decade.
The Nigerian insurance landscape has seen a significant shift away from the oversaturated world of corporate insurance and towards the retail space
In 2019, FBNInsurance became the most profitable life insurance company in Nigeria. How did it achieve this?
The company achieved this by designing and marketing products that add value to the lives of Nigerians and by managing our costs very efficiently. At the same time, we maintained robust investment in our insurance funds. We were aware of the huge opportunities in the Nigerian insurance landscape and chose areas that were both high volume and low cost.
What innovations has FBNInsurance introduced recently and how have they improved the company's services?
Last year, we rolled out our internal financial advisor app to two thirds of our 3,000-strong agency workforce. We positioned this platform to be more than just another sales tool – rather, we wanted it to act as a professional aide to our financial advisors. This ensures that when they are out in the field, they can give the best advice to customers and recommend products that actually fit their individual needs.
We have built artificial intelligence into our financial advisor app so that it has the capacity to recommend cross-selling opportunities based on data we already have on the customer. The app also provides a sales tracker feature for the advisor and their manager, as well as an appointment tracker and other messaging features. Meanwhile, customers can benefit from instant payment notifications and multiple processing options.
The app has great potential to transform our processes for the better. It reduces bureaucratic inefficiency by eliminating paperwork that can easily get lost in transit. Now, the underwriter can instantly receive a proposal, meaning there is a faster turnaround for policy conversion. The app will also allow us to operate with greater transparency.
Are there any digital technologies that will continue to disrupt and evolve the insurance market in the coming years?
The biggest challenge we have to overcome in the industry is the lack of transparency between insurance providers and customers. It's crucial that we enhance transparency across all aspects of our business model, from product features and terms and conditions to payment arrangements and policy statuses.
Digital technology is helping us achieve this. Through our online platforms, we can show customers that we will fulfil our promises to them by insuring their most valued assets and safeguarding their future. In this way, customers don't have to simply take our word for it – they can verify our performance for themselves. This can be done anywhere, at any time and by any digital means, from quick codes and WhatsApp to other web and mobile apps. Even calling one of our customer service centres has become a completely new experience: thanks to technological advances, we know exactly who the caller is before they say a word.
Through data collection and artificial intelligence, these platforms allow us to better understand our customers and their preferences. This helps us personalise our interactions with clients and ensure that our products are relevant to them. In this way, we fulfil our ambition to secure the future of Nigerians and their families. At FBNInsurance, we truly understand that the future is digital, so we have made it our mission to embrace the latest technological innovations to drive success.
To what extent are environmental risks a consideration for your employees?
Environmental risks and the impact they could have on our employees are a major concern to our organisation. Because of this, we've included action plans for dealing with environmental exposure in our enterprise risk management framework.
What is the current state of Nigeria's insurance sector? How do you expect it to achieve further growth?
In Nigeria, insurance penetration has remained at less than 0.5 percent for over two decades. This positions the Nigerian industry among the least-penetrated insurance sectors in Africa (see Fig 1). While this is an indication of the current weak performance of the country's insurance industry, it also highlights Nigeria's potential, particularly for companies that are willing to exploit opportunities in the retail segment.
Awareness of the value of insurance is still relatively low in Nigeria. This inevitably limits the demand for products and services offered by insurance companies. Furthermore, Nigeria's National Insurance Commission has identified that some cultural and religious beliefs act as a hindrance to the uptake of insurance. In fact, some consider them to be critical factors in the underdevelopment of the insurance sector.
In the past 10 years, FBNInsurance has emerged as a leading life insurance company in Nigeria, becoming one of the top three life insurers based on market share
Consequently, an aggressive consumer education campaign is a strategic priority for the insurance sector. From a regulatory perspective, new recapitalisation plans are expected to result in the emergence of stronger insurance companies that would be capable of underwriting bigger risks.
Can you talk us through FBNInsurance's strategic outlook for 2020-23?
In the past 10 years, FBNInsurance has emerged as a leading life insurance company in Nigeria, becoming one of the top three life insurers based on market share. Our strategy is based on the fundamental premise that insurance penetration in Nigeria, which still stands at less than one percent, must be improved.
Because of the low penetration rate, the opportunities for first-time buyers of life insurance are huge, and the retail market is open to all players that possess the capabilities and stamina for it. Therefore, between 2020 and 2023, we will strengthen our capabilities in this regard, with a view to reinforce our foothold in the retail segment.
Specifically, our focus will be on the following strategic initiatives: sustaining agency expansion and enhancing productivity; establishing bancassurance partnerships with key banks; and leveraging digital technology to enhance our operational efficiency and service delivery.
Could you explain some of the key differences between your corporate and retail products?
Given that FBNInsurance is a retail-focused insurer, meaning most of its offering is developed for the retail market. These products are designed to address the particular needs of various types of retail customers while taking into consideration the specific customer's income level. From time to time, we conduct research on the evolving needs of Nigerians, with a view to develop groundbreaking products based on what they tell us.
The primary corporate product of FBNInsurance is group life insurance. This is a mandatory life insurance product that companies with five or more employees are required to purchase on behalf of their workforce.
How important is corporate social responsibility at FBNInsurance?
Our corporate responsibility and sustainability strategies reflect our vision of becoming Nigeria's first choice in wealth creation and financial security. This is an undertaking that can only be achieved by nurturing strong long-term relationships. This is a core value of the company and something that influences the way we go about our work. It means not just engaging with our stakeholders and striving to meet our customers' needs, but also cherishing our workforce and the communities in which we operate.
The business of insurance revolves around trust. As a leading insurance company, it is imperative that we inspire trust and confidence in everything we do. It is with this in mind that we move into a bright new decade in Nigeria's insurance industry.