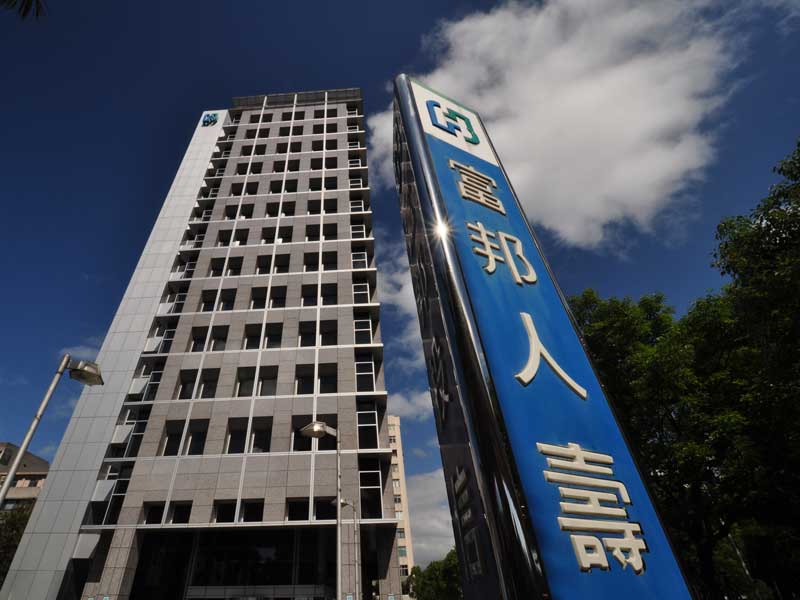 The company is well positioned to serve those impacted by the country's changing demographics and is committed not only to its own profitability, but also to improving Taiwan's society&nbsp
Interview with:
Fubon Life Insurance Company
With many countries in the world facing a future in which a greater percentage of the population is elderly, the life insurance industry is presented with an opportunity to make a significant impact. In 2017, statistics released by Taiwan's Ministry of the Interior showed that the nation's Ageing Index, which is the number of people aged over 65 for every 100 young people, surpassed 100 for the first time. This figure is a year-on-year increase of 6.68 percent, a significant growth rate not seen in many other places. This trend is only expected to continue, with estimates indicating that Taiwan's elderly demographic will grow to 20 percent of the population by the year 2026.
Taiwan's elderly population will grow to 20 percent by 2026. this will affect every business and service in the nation
Accompanying this significant demographic shift will be a substantial change in demand for the specific services and needs required by the elderly. In some form or another, this will affect every business and service in the nation, necessitating the reassessment of many priorities to overcome the challenges this brings.
As one of Taiwan's largest and most decorated insurers, Fubon Life is uniquely in touch with the people that will be impacted the most, and is equipped to face these challenges head-on with a positive attitude. Informing its actions will be Fubon Life's long history of success. The lessons learnt during the recent past will allow Fubon Life to provide an unprecedented level of service.
Reaping the rewards
In 2017, Fubon Life not only continued to scale new heights in profitability with its solid business strategy, but also further fulfilled its commitment to contribute to improving Taiwan's society. In terms of the demographic changes currently occurring in Taiwan, Fubon Life has been paying special attention to the care of the region's elderly population. The company has been considering this issue when deciding where to make charity contributions, with the end goal of creating healthier and happier lives for the general public.
Fubon Life's realisation of sustainable business development and corporate social responsibility programmes has also been recognised by several renowned professional institutions, both at home and abroad. In addition to being recognised as the Best Life Insurance Company in Taiwan by World Finance magazine for the sixth time and winning in the social charity development category in the 2017 Asian CSR Awards, Fubon Life has also been recognised by CommonWealth Magazine as the number one company in the life insurance category of the 2017 Golden Service survey. The company also won the categories of best brand awareness, best tied agents, best claim service and most recommended in the sixth Insurance Quality Awards. Furthermore, for eight years in a row, the company has been the most desired employer for Taiwanese college graduates who majored in finance or insurance.
Preparing for a bright future
Looking ahead to the rest of 2018, Fubon Life will continue to build the organisation and its talent, strengthen its existing distribution channels and develop insurance products that complement the company's many strengths. Fubon will also explore new target audiences and optimise client services by leveraging digital technology. Fubon Life also intends to offer clients a more comprehensive experience and protection, as well as lead the company's employees towards new heights for the business.
To maintain its lead in the market, Fubon Life will continue to aggressively recruit talented young individuals to join the company's sales team. To help them get up to speed as soon as possible, Fubon Life provides training through an online learning platform. The company also provides agents with a comprehensive career blueprint, and encourages them to start developing their own sales organisation. Fubon also facilitates the promotion of executives at all levels to bring momentum to the organisation. The company regularly hosts a variety of training sessions and lectures in order for people to share their successful experiences. This helps guide employees towards a path that allows them to realise their dreams and goals.
In addition, Fubon has launched the No Boundary programme to encourage the company's agents to return to their hometowns and contribute to local communities. This allows agents to make a positive contribution to where they grew up, while also allowing clients living in rural areas to enjoy the same level of service as those living in cities. Fubon is also continuing its Friendly Good Neighbour programme, which encourages employees to find charitable organisations in their local area, and then provides them with the resources to contribute to them. With Fubon's coverage extending to remote locations, the business has the capacity to make a multitude of positive differences on a tremendously broad scale.
In 2018, Fubon Life will strengthen existing distribution channels and continue to develop insurance products that complement the characteristics of each. For example, in the area of online insurance policy application, Fubon Life will continue its development of a new e-commerce service model to fulfil client's demands for a fast and convenient insurance policy application service. The company will also try to partner with third-party e-commerce platforms to increase awareness of the online service.
Online service is not enough, though, and Fubon will also support this online application process with traditional channels of customer service. This will create synergy and improve customer satisfaction throughout the process, while also streamlining many parts of a customer's application. In terms of offshore insurance units, in addition to strengthening the partnerships that already exist, Fubon Life will further develop overseas distribution channels and explore opportunities to expand into the Chinese market. The company is looking at the best-selling insurance policies abroad to inform the design of its own innovative policies. All of these efforts aim to improve Fubon Life's competitiveness in the overseas market, with the ultimate goal of becoming the top insurance brand for Chinese customers globally.
Inspiring positive change
Fubon Life aims to offer its clients an efficient, considerate and proactive service by leveraging digital technology. Fubon leads the industry through the introduction of its 'video survival investigation' service to accelerate the underwriting process and enhance operational efficiency. The service can also significantly reduce the policyholder's waiting time while still protecting their rights and benefits. Fubon also recently launched the 'video claim application service' to help clients complete the claim application process. This allows a claim to be submitted on a mobile device within just five minutes. Clients can even receive payment on the same day the claim application is submitted, which also reduces the time required for paperwork to be completed.
In addition, Fubon Life will focus on big data and artificial intelligence (AI) as its fintech development targets for 2018. Innovative services in development include a system that will combine and review all insurance policy portfolio information to inform product recommendations, and the application of an AI-powered syntax analysis, image recognition and voice recognition system to a number of services. Fubon Life will incorporate a client's insurance policy data and analyse demand across a number of different stages to provide clients with a visualised policy review report. The company will then leverage AI technology to provide product recommendations and offer a one-stop shopping experience through its diversified distribution channels.
Adapting to a shifting landscape
Looking at Taiwan's changing demographics, Fubon Life is aware of the role it can play in supporting the ever-increasing elderly population. As a life insurance provider, Fubon has the expertise and access to provide services to the elderly where they are most needed. This need is most clear among those suffering from dementia, which Fubon has responded to with the Silver Light Service programme. In this project, Fubon Life has partnered with the Federation for the Welfare of the Elderly to train the company's agents on the best methods and practices required to meet the needs of elderly people with dementia. This has effectively turned the company's 400 sales offices into service centres for dementia patients, making Fubon the private enterprise with the highest number of dementia service hubs in Taiwan.
This is by no means the end of Fubon's efforts to promote greater health and inclusion among Taiwan's elderly population. The company gave out 1,000 smart bracelets in 2017 to help prevent elderly people from getting lost. Fubon Life also actively raised money to support elderly people's quality of life, with the distribution of LOVE-memory piggy banks. The money raised was presented to the Federation for the Welfare of the Elderly and will assist elderly people who live alone. Fubon Life has also been using its successful financial position and extensive resources to support active lifestyles among the elderly, sponsoring walking events, basketball tournaments and supporting the purchase of healthy lunches for those who cannot provide one for themselves. Based on the success of these programmes, in 2018 Fubon will roll out even more ambitious schemes to further benefit Taiwan's elderly population.
Building on the achievements of the previous years, Fubon Life is enthusiastic to meet the opportunities and challenges that 2018 will undoubtedly present. The company will build on its history of success to build an even better tomorrow.