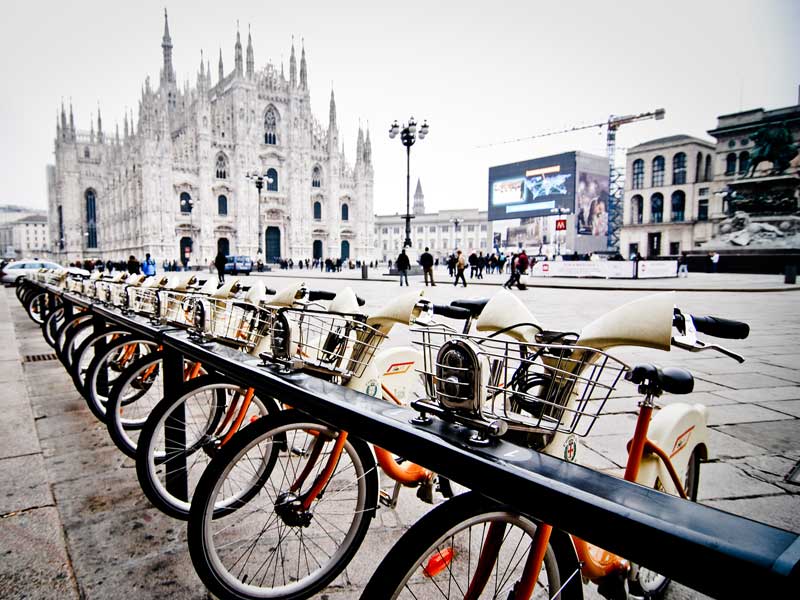 Headquartered in Milan, Mediobanca continues to go from strength to strength with its focus on bespoke banking businesses and solid capital ratios&nbsp
Author:
Angelo Viganò, Head of Private Banking, Mediobanca
Established in 1946, Mediobanca has been delivering specialised services in the fields of financial advice and asset management for more than 70 years. Despite its long-established history, the bank has never been afraid of change. In 2003, it underwent a significant evolution programme, transforming from an equity holding company to a diversified banking group, covering corporate and investment banking, consumer banking, wealth management and principal investing. With a business model that focuses on specialised banking businesses and solid capital ratios, the bank continues to go from strength to strength.
A bespoke philosophy
On December 1, 2017, Mediobanca bolstered its suite of wealth management services by launching Mediobanca Private Banking, a new brand that caters for high-net-worth individuals. The launch has put the finishing touches to Mediobanca's coverage at the top end of the market, which is managed outside of Italy by Compagnie Monégasque de Banque and by Spafid in fiduciary services. Mediobanca Private Banking provides us with the opportunity to develop a unique service in private and investment banking, effectively making our strong corporate expertise available for the benefit of our clients.
Mediobanca Private Banking currently consists of 90 bankers and an extensive geographical footprint across the whole of Italy. Private banking in Italy still has substantial room for growth in terms of potential clients, as well as the quality and range of services offered. The aim of Mediobanca Private Banking is to become the Italian private investment bank of choice, particularly among entrepreneurial clients. In order to achieve this, we are currently developing all possible synergies with the group's corporate and investment banking division. We can therefore ensure our clients can benefit from Mediobanca's expertise in M&A advice, alongside its debt and equity capital markets services. Essentially, Mediobanca Private Banking has become the first joint private and investment bank in the Italian market.
Made in Italy
The group's intention is to apply Mediobanca's historical founding values in wealth management to the world of private banking. This includes a combination of innovation and tradition, along with a long-term vision and bespoke solutions to meet clients' specific requirements. With this in mind, Mediobanca Private Banking has developed a unique philosophy, assisting entrepreneurs through the many synergies to be found between the group's divisions, from managing personal needs to corporate and real estate services. As for the specific private banking business, solutions range from asset management and alternative investments to private equity, real estate products and club dealings.
For the latter in particular, Mediobanca Private Banking recently launched its Equity Partners Investment Club project, a deal in which Mediobanca participates as a sponsor, along with some of the bank's most prominent clients. The aim of the project is to invest in medium-sized enterprises, primarily those associated with the 'made in Italy' brand that are valued between €200m ($244m) and €300m ($367m).
In this first phase, the project involves selecting five or six outstanding Italian companies for investment, all of which harbour the possibility of acquiring either minority or controlling interests. For each deal, a commitment in the region of €80m ($98m) to €100m ($122m) is expected, of which Mediobanca will contribute 20 percent via the Equity Partners Investment Club. Mediobanca's entrepreneurial clients, who are completely free in terms of which deals they choose to invest in, will cover the remaining 80 percent.
Implementing the club approach
Through this project, Mediobanca Private Banking has embraced the 'club deal' approach to investment, not only from a financial point of view, but also from the perspective of sharing knowledge. This should appeal to those investors who find it more interesting to put money into an entrepreneurial story through a sort of private club, rather than investing only in financial products. On the other side of the coin, this platform suits medium-sized ventures that are not often covered by the private equity world, but are looking for capital in order to expand beyond the realm of SMEs.
For the Mediobanca Group, the Equity Partners Investment Club is the first initiative to emerge as a genuine alternative to private equity funds. Over the next few years, the group aims to accelerate its strategic restructuring in order to turn Mediobanca into an institution that creates long-term value. To achieve this goal, we will continue our commitment to responsible investing and sustainable businesses practices.