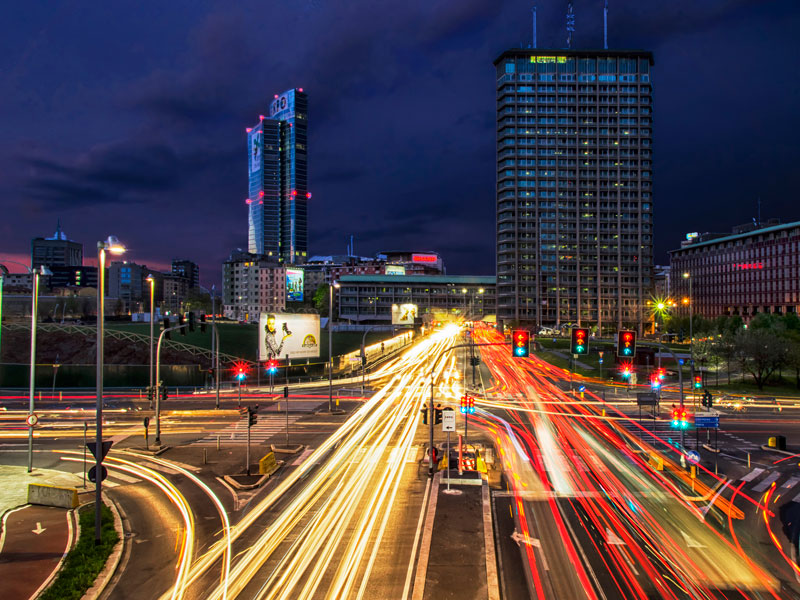 Headquartered in Milan, CheBanca! has evolved into an asset management and investment specialist after originally focusing on deposits and mortgages &nbsp
Author:
Alessandro D'Agata, General Manager, CheBanca!
May 1, 2019
Charles Darwin hit the nail on the head when he said that the species that survives is the one best able to adapt and adjust to the changing environment in which it finds itself. Regardless of age or intellect, the most successful people are those who take a flexible, adaptable approach to anything that crosses their path. While this applies in many areas of business, it is particularly pertinent to the banking sector.
Despite its move into the more traditional asset management sector, CheBanca! has stayed true to its innovative DNA
The global financial industry has found itself in hot water on occasion over the past decade, notably in the aftermath of the 2008 financial crisis. Faced with the challenge of survival, the institutions that persist today are those that have adopted this Darwinian approach of adaptability, using it to weather difficult market conditions. Italian omnichannel bank CheBanca! is a key exponent of this tactic.
A focus shift
A start-up created by Italian banking group Mediobanca, CheBanca! was founded in 2008. While it initially concentrated on deposits and mortgages, the plummeting interest rates during the worldwide financial crisis soon forced the lender to rapidly shift focus. Thanks to its agile approach, CheBanca! was able to reposition itself as an asset management and investment specialist.
837,000
CheBanca! clients
6,000
Number of new customers each month
The Italian player now boasts more than 837,000 clients and has positioned itself as an essential partner for clients with assets of up to €5m ($5.7m). It also caters for what it calls the 'next wealth generation' – clients who, in the next few years, will require state-of-the-art, contemporary asset management services to keep up with the rapidly changing pace of the business, technology and regulatory spheres.
Despite its move into the more traditional asset management sector, CheBanca! has stayed true to its innovative, technologically centred DNA. For instance, by opting for a portfolio-driven approach, the bank was able to achieve MiFID compliance quickly, thereby allowing it to concentrate on delivering value to customers. By taking its cues from client requirements, identifying solutions consistent with its market vision and clients' investment objectives, CheBanca! has been able to evade the much-feared margin reduction often associated with the implementation of MiFID II. Instead, it has shown solid revenue growth in each of the four quarters since the legislation was introduced.
The competitive edge
Today, CheBanca! continues to grow, even in the midst of a highly volatile market. The bank is garnering an average of 6,000 additional customers per month, and has developed a new range of guided products to cater to its changing customer base. It has also developed a reputation among top asset managers, private bankers and financial advisors for its impeccable customer service, which harnesses the power of digital interaction to deliver more convenient contact options.
Digital transformation is at the heart of the bank's strategic expansion plan: over the past two years, it has digitalised virtually all of its processes, from branch activities to smart ATMs, making it even easier for customers to manage their money. This includes the launch of web collaboration, a system that allows asset managers to share investment proposals remotely with clients without the need for them to visit a branch. Clients are also able to approve proposals from the comfort of their own homes, saving time for all involved. Furthermore, CheBanca! recently launched its own app, which is now used by some 300,000 individuals each month to source information, view account movements and make transactions.
One of the most impressive achievements to date is the implementation of graphometric signing. Today, some 60 percent of the transactions made in branch offices are by graphometric signature, once again testimony to the bank's capacity to continually renew itself.
Safeguarding the future
Innovation never sleeps. This is why CheBanca! is committed to developing new services to deliver better value to its customers. In 2019, the bank will launch an updated version of Yellow Advice, its groundbreaking robo-advisory service and the first of its kind in Europe. This revolutionary service allows customers to set their own investment objectives and construct an efficient portfolio. At the same time, it's an important enabler in customer management, making advisors more productive and allowing them to manage a growing number of customers, without compromising in terms of quality. A chatbot service, powered by artificial intelligence, will be up and running by June of this year, meaning clients will be able to receive answers to their questions by interacting with a virtual assistant. This platform will ensure greater effectiveness in answering customer requests without affecting the bank's cost base.
The company's Darwinist approach means it is unparalleled in the Italian financial market, and stands out for its durability. By continually reinventing itself, CheBanca! ensures that it remains an important fixture in the banking landscape.