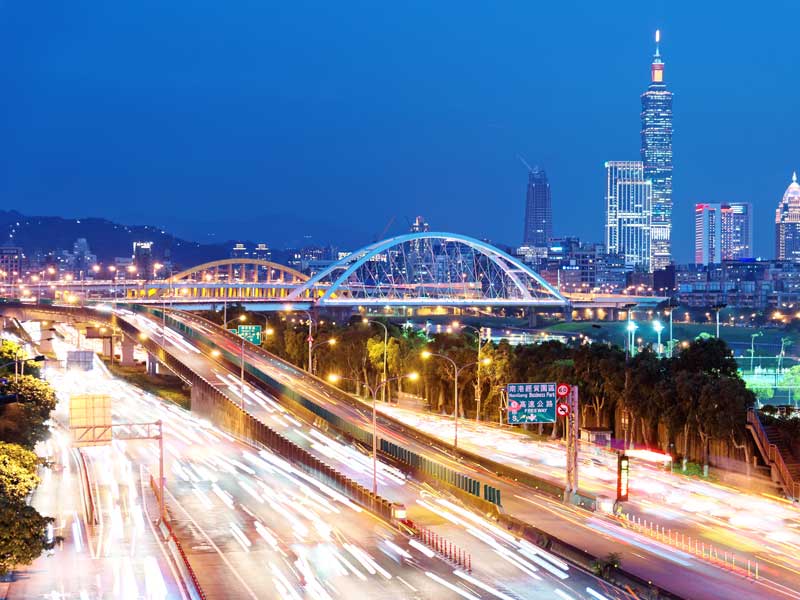 Fubon Life Insurance was named the Best Life Insurance Company in Taiwan by World Finance again this year&nbsp
Author:
Fubon Life Insurance Taiwan
Fubon Life Insurance is proud to have been named the Best Life Insurance Company in Taiwan by World Finance again this year. Achievements like this don't come easy, and Fubon Life has worked tirelessly to ensure it is at the forefront of the insurance industry. This requires more than just excellent products – it involves the company engaging with and becoming an integral part of the community it serves.
The company is able to help customers devise a comprehensive insurance plan, while also providing a one-stop shopping experience thanks to its cross-selling capability
Factors such as solid business performance, comprehensive customer service, development of local talent and the fulfilment of a corporate social responsibility strategy have made Fubon Life not just a business, but an active participant in the societies in which it works. These efforts mean Fubon Life does more than offer life insurance – it strives to make Taiwan a better place for everyone. This goes beyond the scope of the business, as the company has taken on a much-needed community service role.
Paving career paths
A successful company is built from the ground up, and depends on its employees to achieve ongoing prosperity. In 2016, Fubon Life posted brilliant performance in terms of recruitment. The average age of new agents is 30, and the percentage of agents under 30 now reaches an industry-leading 63 percent, which demonstrates Fubon Life's commitment to building a career path for the young population, many of whom will have a long and successful career within the business.
30
Average age of newly recruited Fubon Life agents
63%
of Fubon agents are aged under 30
128
Offices established by Beyond the Border
Fubon Life also offers a systematic training and education programme for new agents to develop their expertise, ultimately improving their performance and increasing retention rates. In fact, through its Beyond the Border recruitment programme, agents who successfully move up in the business are able to start their own sales office. The programme encourages young agents to return to their hometowns and create job opportunities within the local community. In less than four years, the programme has helped more than 3,000 agents establish 128 business locations in 65 administrative districts around the nation. Fubon Life places an emphasis on business culture so that agents can teach each other to replicate their success and fulfil their own career goals.
Fubon Life has turned its business locations into friendly neighbours. Joined by cross-industry business partners with the same mission, Fubon Life brings resources that used to be exclusive to metropolitan cities to remote townships and villages in order to support the local community. The company has also introduced the Neighbourhood Service Programme and Charity Ambassador Programme, where local agents can propose charity projects to support, allowing them to target meaningful causes in the location they operate in. In 2016, the company executed more than 100 charity projects in local communities, covering areas such as elderly care, support for underprivileged children and public health services.
Fubon Life has identified the potential impact and risks of an ageing population, and has therefore leveraged its core competency in developing health insurance products that are ready for the demands of the future. Believing that prevention is better than a cure, Fubon Life launched the first usage-based health examination insurance policy in Taiwan. The company has partnerships with 20 health examination clinics nationwide to provide policyholders with health examinations and follow-up services across multiple locations. All of this is offered at an accessible cost so policyholders can better manage their health.
To promote a healthy lifestyle to its customers, Fubon Life has introduced a new insurance policy known as Healthy Walker. This product combines an insurance policy with the use of wearable devices, offering coverage for seven major diseases and encouraging policyholders to exercise more frequently. Those who walk more than 10,000 steps per day for 180 days can enjoy a 10 percent discount on their premium. It's designed to encourage policyholders to exercise regularly and manage their health properly in order to reduce the incidence rate of major diseases, as well improve the survival rate for many other conditions.
Fubon Life also has access to the diversified financial and insurance product portfolio offered by other subsidiaries under the Fubon Financial Holding Company. The company helps customers devise a comprehensive insurance plan, while also providing a one-stop shopping experience thanks to its cross-selling capability.
Technological development
Fubon Life puts great emphasis on technological development and information security. As such, the company invests heavily in new technologies; it has cultivated an agile development environment and introduced training programmes on service design and user experience. Fubon Life also takes advantage of the latest fintech developments and tools to respond to change in a timely manner, providing services that are of increasingly high quality.
All of these technologies improve our products and services. Fubon Life intends to build tied agents into a 'business ironman' by incorporating mobile, cloud and social media services into its toolkits. With a mobile office and cloud service platform that incorporates the functions of marketing, service, recruiting and management, tied agents are able to enhance their productivity and management efficiency wherever they are. This includes facilitating real-time communication and offering administrative services remotely via mobile devices. Fubon Life has also established an online learning centre so agents can attend courses at a time and place that fits in with their personal lives and career planning. Fubon Life promotes innovative insurance technology applications, such as a dynamic customer management platform, blockchain, application programming interfaces, micro-services, data warehousing and analytics to satisfy its customers' diverse needs.
Supporting society
Fubon Life pays great attention to social trends and demands, and tailors its services to react to them. Caring for elderly people with dementia is a pressing challenge for both individuals and society. Fubon Life has responded to these social needs with the launch of its Enjoying the Silver Years programme.
The company had partnered with the Federation for the Welfare of the Elderly to provide training to almost 30,000 agents and employees on how to help those suffering from dementia. Fubon Life has also turned its 400-plus spread of sales offices across the nation into service hubs for dementia patients. This not only helps to strengthen the social safety net for an ageing society, but also makes Fubon Life the private enterprise with the largest number of service hubs for dementia patients in Taiwan. This year, Fubon Life has given away 1,000 smart identification bracelets to elderly people with dementia in order to prevent them from getting lost. The company also donated 1,000 'love memory' piggy banks to raise funds for elderly people who live alone. The money raised will be presented to the Federation for the Welfare of the Elderly to fund the Missing Elderly Search Centre and the Make-A-Wish programme for underprivileged elderly people who live alone. The Missing Elderly Search Centre operates 24/7 and has successfully found all missing people who were wearing a smart bracelet.
In 2016, the company focused on promoting the health of elderly people by organising a number of fitness walking events around the nation. The company donated TWD 30 ($1) to each participant to fund the purchase of 10,000 charity lunchboxes for elderly people who live alone. Fubon also hosted its first three-a-side basketball tournament for people aged over 50, as well as the Fubon Life Braves college basketball tournament, a large-scale cross-departmental basketball tournament that enables amateur players to play basketball. With initiatives such as these rising in number and popularity with each passing year, Fubon Life continues in earnest to fulfil its corporate social responsibility aims, something we consider to be at the very core of what we do.