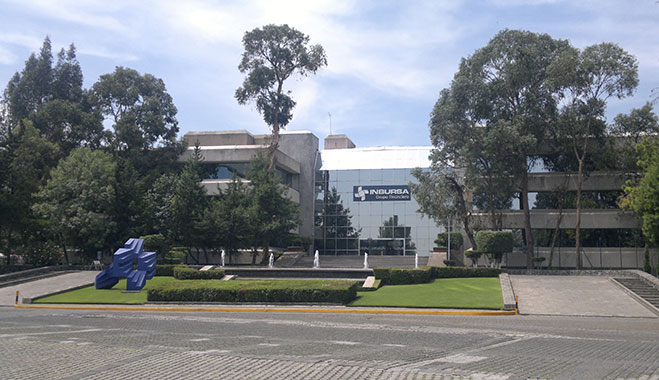 Mexico has maintained economic stability in recent years. Structural reforms are starting to provide new opportunities, which Rafael Audelo, CEO of Seguros Inbursa, believes will drive growth in the insurance sector&nbsp
Interview with:
Rafael Audelo, CEO, Seguros Inbursa
November 21, 2014
Although insurance penetration in Mexico is among the lowest in Latin America, the size of the sector is second only to Brazil. Underpinned by impressive social and economic gains in years passed, the country's insurance market is looking up, and Mexico's emboldened investment prospects, combined with key structural reforms and a stable regulatory framework, could spark the beginnings of an insurance sector boom. In only the last 10 years, the country's insurance market has doubled in size however, there is still huge potential for expansion.
What's more, the introduction of Solvency II standards to Mexico's insurance market has cemented the country's standing as a reputable place to do business and a fertile landscape for growth. In short, economic and social developments mean that the insurance industry is suitably diversified, well capitalised and competitive enough to contend with neighbouring nations. No longer the immature market it once was, Mexico today represents a promising new frontier for growth for so many industries, insurance included.
Insurance penetration in Mexico has fallen far short of its neighbouring Latin American nations, although there are still many opportunities for expansion
Analysts, not least those at Fitch Ratings, expect growth in the country's insurance sector to mirror that of the economy, as major names look to convert the country's momentum into premium growth, despite the added costs that have come by way of increased regulatory scrutiny. Although penetration numbers are slim, the opportunities to attract additional customers number in the many and, for as long as insurance players keep pace with new developments, premiums will continue to rise and the opportunities for growth improve.
Historically speaking, income inequality, coupled with the region's exposure to natural disasters, has kept a lid on insurance penetration, with many firms opting out of what is, by global standards, an undeveloped insurance market. Other companies have, however, expressed a willingness to bolster their presence in Mexico and the surrounding Latin American region, and capitalise on what opportunities have been awoken by recent changes to the country's economic, social and political climate.
The story of Inbursa began in 1965 with the company Inversora Bursatil. Through the years, other companies in the financial sector were acquired and by 1992 Grupo Financiero Inbursa was consolidated, incorporating all of these companies. Since then, it has offered a number of services through its subsidiaries – among them banking, investment and insurance – and is well positioned to improve upon the sector's present complexion. World Finance spoke to Rafael Audelo, CEO of Seguros Inbursa, about the insurance market in Mexico, and how the company plans to expand upon its presence in Latin America and beyond.
In what key ways has Mexico's economy changed in recent years, and how has this influenced the insurance market?
In recent years, Mexico has maintained economic stability due to three main factors: controlled inflation, manageable debt and a renewed democracy with a broad political receptiveness. Since last year, the current government has been promoting a series of structural reforms in energy, tax, education, and telecommunication, among others. Fast-forward to today and these reforms are starting to provide new opportunities and create a greater dynamism in the economy, which undoubtedly will result in growth for the sector and for Inbursa.
Can you talk to us about the insurance penetration in Mexico, and how this compares with neighbouring nations?
Unfortunately insurance penetration in Mexico is low, no more than two percent of GDP compared to other countries in Latin America. For example, for many years we have been looking to the implementation of compulsory motor insurance, given that only 27 percent of vehicles have it here in Mexico, whereas in other Latin America countries they have it already implemented.
Situations like these are a great opportunity for growth, especially in the area of personal lines – homeowners, motor, life and health – and small and medium companies.
What are the biggest opportunities and challenges for insurance firms in Mexico?
Today, the priority of the population is to meet their immediate basic needs and, in doing so, insurance becomes secondary, which is why Mexico has a very low insurance rate. However, I am convinced that as the Mexican economy continues to grow and financial literacy blooms, incomes will increase and there will be a chance to achieve a higher penetration in the Mexican insurance market.
Insurance firms will have to bear in mind two things: first, the promotion of an insurance culture and the importance of preventing and protecting against risks, and second, compliance of the new regulation. The new insurance law in Mexico has already been promulgated and has seen to it that Solvency II becomes the principle regulatory framework by which insurance firms are governed. By April 2015, all insurance companies will have to submit to it. Mexico will be a pioneer in installing Solvency II for insurance firms and, in our case, Inbursa is and will be prepared for it.
It is important to mention that Seguros Inbursa has been rated by three of the main agencies. Fitch Ratings awarded Mexico a 'AA(mex)' standard, Standard and Poor's gave it mxAAA and AM Best Company gave the company an A rating.
How have the government's energy reforms and the infrastructure plan affected the insurance market?
With the new energy reform and infrastructure plan, new market opportunities have been made available and, as a result, more foreign investment is coming to Mexico. The insurance market needs to take the initiative in this instance and support the development of a modern and renewed Mexico.
Seguros Inbursa has maintained for the last seven years the country's biggest energy, property and casualty insurance policy, that of the Mexican oil company Pemex, which is one of the biggest in the world. It has given us extensive experience in the energy sector and with such a gigantic policy it is only natural to face losses, but we are dealing with claims without any difficulty because we have the knowledge, the experience and the sufficient capital and reserves to cover the risks we are retaining.
[Mexico] is full of young people with new ideas, willing to install new projects and to succeed
Explain to us what Inbursa's regional strategy is for Latin America and if there are broader challenges for the insurance industry there
Seguros Inbursa has been evaluating new expansion plans in Mexico and in Latin America over the past few years. At this point, we are operating through reinsurance business for Mexican companies' operations in almost all of Latin America's countries and in the Caribbean.
Besides that, we are developing joint ventures and a number of partnerships with local companies to place personal lines massive products, which we have been developing in Mexico with good results. Because of this, we are moving operations into Ecuador and Peru and building synergies with local companies. Inbursa is providing the know-how and we are acquiring from them the local market knowledge.
What differentiates Inbursa from local competitors?
We rely on three important factors: a strong distribution channel of more than 350 branches across the country, a strong big data base for a cross-selling process and a robust sales force (15,000 financial advisors) able to promote all kinds of financial services, including credit cards, loans, pension funds, bonds and insurance. It is important to mention that we are not only an insurance company, we belong to a strong financial group, which provides all kinds of financial services with a diversified portfolio of products, that helps us to build a very strong long-term relationship with our clients and, most importantly, helps us to create value and loyalty.
Tell us about the penetration of Grupo Financiero Inbursa through Inbursa in the Brazilian market, and its growth forecast for Latin America
In the case of Brazil, Banco Inbursa has recently acquired the Banco Standard de Investimentos to offer banking services through loans, personal credits, among others, with an aim to include new products and services along the way. By now, as I mentioned before, we have quite a few insurance and reinsurance operations in the Latin American market.
What are your ambitions for Inbursa moving forwards?
Our major challenge is to have steady growth with profitability. We are in a country that has everything to achieve sustainable growth; it is full of young people with new ideas, willing to install new projects and to succeed. Foreign and local investment is widely available in Mexico and in Inbursa we are prepared to face new challenges. We have a great team of people, we have the strength and financial solvency, and a wealth of experience and expertise that we have built since the beginnings of the insurance company in 1935.