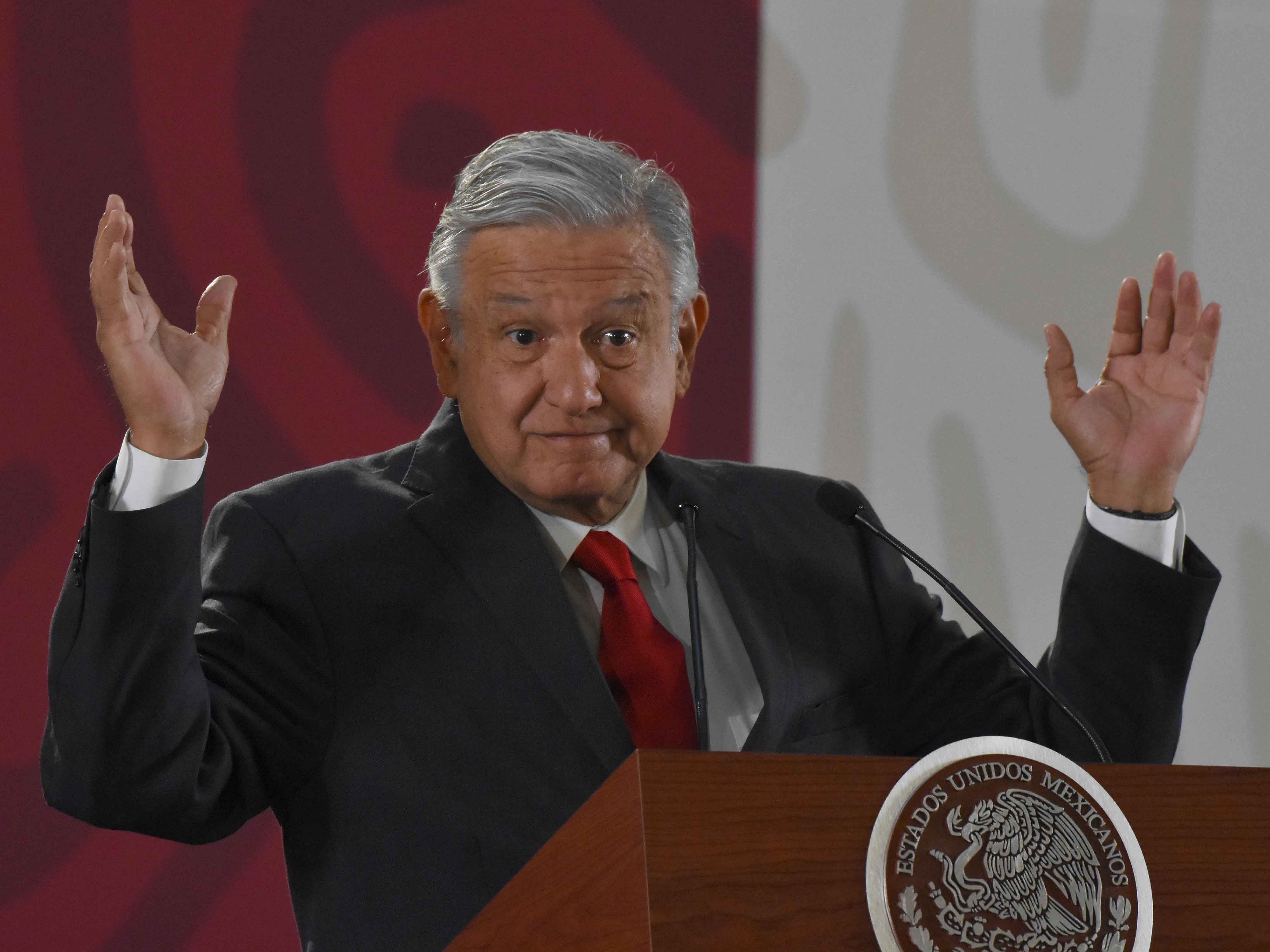 Mexican President Andrés Manuel López Obrador. The promises that won Obrador last year's election are likely to have a negative impact on the national budget&nbsp
Author:
Enrique Nuñez Escudero, Chairman of Shirebrook Commodities
In last year's presidential election, Andrés Manuel López Obrador campaigned on the back of an ambitious, values-driven platform that promised to transform Mexican society, take action on impunity and improve citizens' quality of life. It certainly convinced the country's electorate to vote in his favour, with the leftist politician receiving 53 percent of the vote – a historic landslide victory.
Several months on, however, and Obrador is facing huge problems in sustaining the Mexican economy, with his desire to deliver on some of his campaign promises coming at a substantial cost to the country's tight budget. In order to afford them, the government has been forced to make cuts to the education and health sectors, as well as to many other planned and necessary expenses, weakening areas that are already in dire need of investment.
A costly approach
The national budget has been further stretched by Obrador's decision to cancel the construction of a new airport outside Mexico City – a project he claimed was plagued by corruption. The president has instead elected to build an entirely new airport in a different location, providing another heavy blow to the country's finances.
The Obrador administration's controversial policies have fostered distrust in some international markets, prompting a reduction in foreign direct investment
Rather than focusing on traditional industrial sectors, the new administration has chosen to centre its attention on petrol and gasoline production. This is unwise, as Mexican oil production has been decreasing for years due to poor-quality research into reserve locations and crumbling infrastructure. Obrador has stated that he plans to develop a new refinery, Dos Bocas, in the state of Tabasco – which would be the seventh in the country – instead of improving infrastructure and strengthening the finances of Pemex, the state oil company. While this policy has been judged to be unviable and unprofitable by several internal and external entities, the president insists on its construction for political reasons. The cost of this project will increase pressure on both the national budget and on Pemex, which has funding challenges of its own.
Similarly, Obrador has chosen to break with many of the reforms put forward by his predecessor, Enrique Peña Nieto – most notably, Peña Nieto's decision to introduce the continual evaluation of teachers. While this policy would ultimately have led to promotions and salary increases, Obrador quickly repealed the reform, at a considerable cost to the education sector. Funding cuts to universities, research projects and scholarships have only exacerbated the situation.
Moreover, in a bid to reduce public spending and improve efficiency, the new president has cut thousands of jobs in the third sector. Unfortunately, these savings have created pinch points and inefficiencies in many agencies. Even Obrador's Tren Maya railway project – the flagship infrastructure proposal designed to boost underdeveloped areas of the country – presents a series of ecological, social and financial issues.
Persisting problems
Government 'incentives' – otherwise known as bribes or corrupt payments to officials – have been a fixture of Mexico's political landscape for many years. In his presidential campaign, Obrador promised to eliminate all corruption, much to the approval of the electorate.
After almost six months in power, though, he has not revealed a plan for this. To make matters worse, there is no feeling among the population that corruption is decreasing. Meanwhile, the country's low security and high crime rate persists, despite pledges from all candidates to tackle the issue. This is admittedly a very demanding and difficult task to deal with, but time continues to pass and the problem has only worsened, with most sectors complaining about the government's current approach.
With regards to business impact, the Obrador administration's controversial policies have fostered distrust in some international markets, prompting a reduction in foreign direct investment. As a result, the Mexican economy contracted 0.2 percent in Q1 2019. While the foreign exchange rate has remained stable, the stock market experienced a setback that it has yet to recover from. It's true that periods of financial pressure and crisis usually present investment opportunities, but given the circumstances, it may be an appropriate moment for companies to hedge their positions.
Any administration would have faced great challenges in improving public finances, reducing insecurity and tackling corruption in Mexico. However, Obrador's government has consistently failed to act in the national interest, as demonstrated by the president's decreasing popularity in opinion polls. His reputation will suffer further if he continues to govern in this way and make such detrimental decisions.
For more information, visit:
shirebrook.com.mx