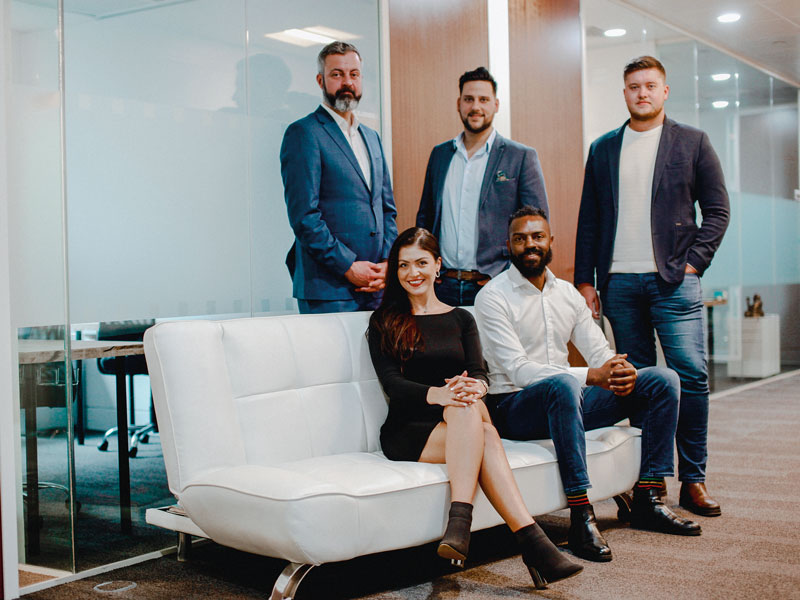 The Thirlmere Deacon team&nbsp
Investors are often wary of having all their interests placed in just one asset class and will seek to hold investments across a number of options, not wanting to be reliant on one strategy. While all investment comes with a certain level of risk, diversification reduces exposure significantly.
The importance of diversifying is not limited to overall holdings; an investor's real estate portfolio should feature a diverse collection of properties, and here's why.
A perfect balance of risk and opportunity
Not only does diversifying a portfolio lower an investor's exposure to risk, but it also maximises the potential for capital appreciation. For example, a diverse portfolio might include property 'A', in a well-established location where prices are higher so the investor might choose to buy a smaller unit in the city centre, a one-bedroom that appeals to a professional tenant, close to transport connections and key business hubs.
For property 'B,' the decision will be to purchase a student let property, a new build in a popular student area near to top universities. For property 'C,' a commuter location, a tertiary town, or an 'up-and-coming' hotspot that has excellent transport connections, modern property within minutes' walk of the travel link to the nearby business hub.
Investors have access to opportunities we haven't seen for some time and don't expect to see again
Property 'A' will see steady annual price growth and maintains a solid rental yield – every portfolio needs a solid steady returns machine. Property 'B' might see slower price growth but achieves a far higher yield – the regular income generator, and property 'C,' over the same period will see the strongest growth in both property prices and rental yields; it might even see a sharp increase in value far more quickly if secured at the most opportune time.
An investor who instead chose to buy three of the same property, often three property 'C' type investments, they might get lucky, but more often than not they land up with three buy-to-let investments in a location that is going to need 10 or more years to reach its full potential. Investors should be wary that not every 'up-and-coming' area offers equal opportunity – only a few have true potential to be realised in good time.
Case study: five year review and outlook
Manchester, in the North West region of England, is a prime example of an area that should feature in an investor's diverse portfolio. It has already delivered impressive returns to those who chose to invest several years ago and continues to offer huge potential. According to the property data site Zoopla, those who chose to invest in Manchester property five years ago have enjoyed an average value increase of 23.08 percent. Comparatively, over the same period of time, average property prices in London have risen by just 8.14 percent.
The city has undergone considerable regeneration; it is at the very centre of the Northern Powerhouse and with the continued economic growth, the level of inbound investment and the improvement to infrastructure, Manchester is expected to see considerable property price growth and strong rental demand. Looking forward, the latest forecast from global real estate firm Savills predicts that average residential property prices in the North West region will grow by 28.8 percent over the next five years. In comparison, their prediction for average price growth in London sits at just 12.6 percent over the same period.
That's not to say investors should solely focus their attention on Manchester. While it is certainly a location that should feature in the portfolio of any savvy investor, it isn't the only city in the North West that investors should be considering. And looking at other locations across the country, predictions for more than 20 percent average price growth over the next five years can be found in other locations such as the West Midlands and the North East. And let's not forget the charging popularity of locations that offer an easy commute into central London without living in the capital.
Balanced portfolio
Whether you have an existing property portfolio that you're currently reassessing or are just starting out, there is an opportunity to diversify. In 2021, there is a window of opportunity found in current low interest rates, reduced stamp duty land tax and, as we emerge from the pandemic, investors have access to opportunities we haven't seen for some time and don't expect to see again.