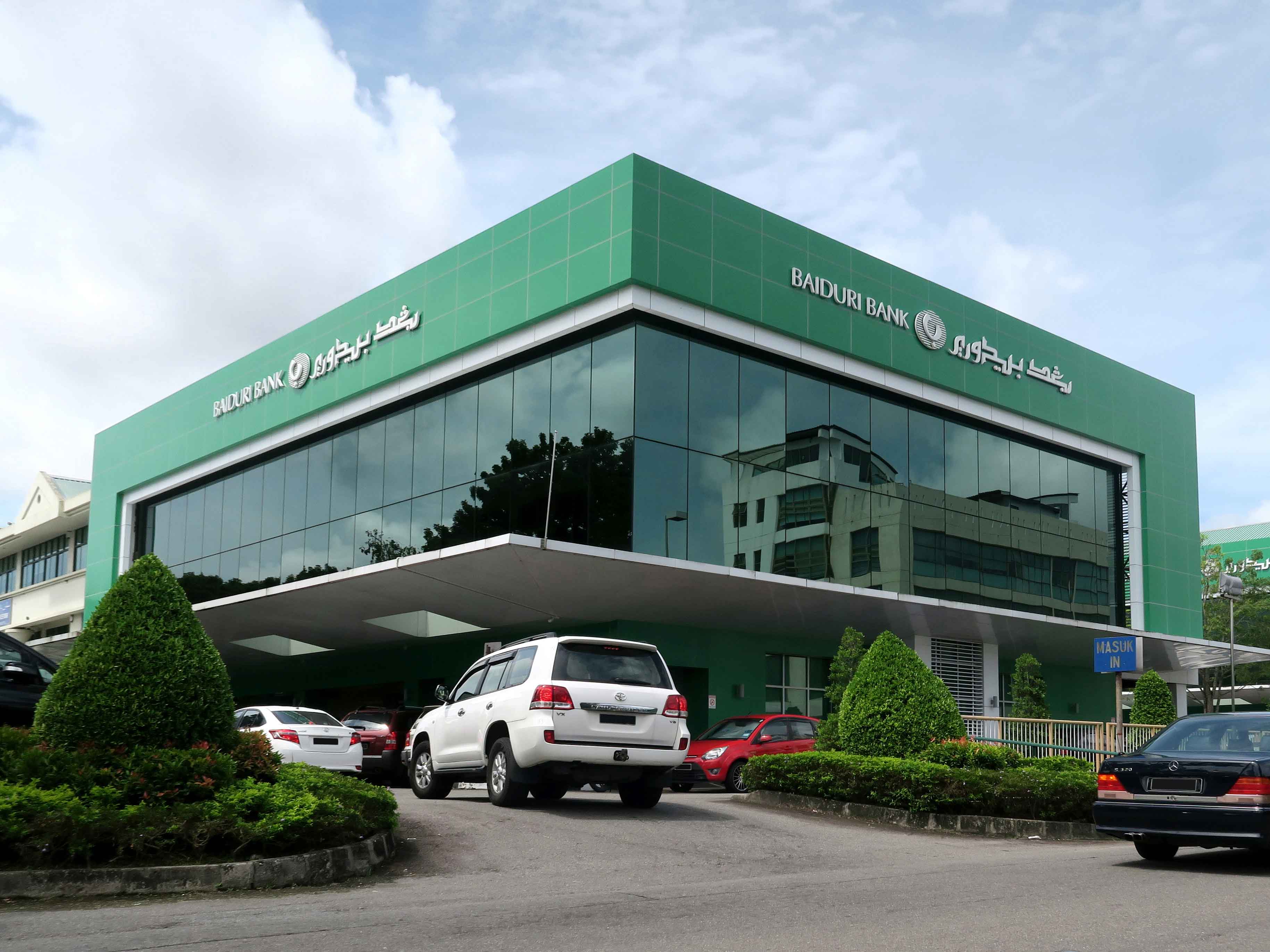 Baiduri Bank is currently building on its successes by investing in new digital banking technologies, including contactless payments and digital wallets&nbsp
As one of the largest banks in Brunei and a key player in the global banking industry, Baiduri Bank has enjoyed several years of growth. Not content with resting on its laurels, though, the firm is now looking to build on its successes via investment in new technologies. From contactless payments to digital wallets, technology is rapidly changing the banking landscape. Furthermore, as customers are increasingly embracing mobile and internet banking, banks are pressured to adapt to their customers' evolving needs. As a consequence, institutions are turning towards new technologies.
"With Brunei having one of the highest internet penetration rates in the region, the young, tech-savvy generation expects on-the-go services as their default option. This also applies to how they perform their banking," Ti Eng Hui, CEO of Baiduri Bank, told World Finance. He added that while the brick-and-mortar branches are still generating continuous traffic, there is an upsurge in the amount of time that customers are spending on online and mobile banking platforms. "Though certain services still require a personalised touch through face-to-face interaction, we have seen a significant increase in the amount of transactions taking place online."
Digital drive
As a result of this trend, Baiduri Bank is also actively engaging its audience through social media. Today, the bank uses various social media platforms to enter into conversations with its customers and potential clients, swiftly responding to any queries and posting regular, informative content. "For Brunei's young generation, traditional banking services no longer fully meet their evolving financial needs for a multitude of reasons, such as time constraints or other lifestyle factors. Convenience is now the main differentiator, with the youth expecting a comprehensive banking experience from their smartphone or laptop as an option."
Brunei plans to diversify its economy away from the oil and gas sector by placing greater emphasis on the development of local businesses
Touching on the bank's digital banking initiatives, Ti said: "Today, with the internet and the smartphone being a daily necessity for many Bruneians, Baiduri Bank has developed a comprehensive and user-friendly mobile banking app in keeping with the digital banking trend. We will also continue to further develop our electronic payment capabilities and e-banking services." Initially released in 2013, Baiduri's mobile banking app, Personal i-Banking, has undergone two major enhancements in recent years, with new features and a more intuitive user interface in keeping with customers' evolving needs. Meanwhile, Baiduri Finance – a subsidiary of the bank – has also recently launched a mobile app. The Baiduri Finance mobile app is further proof of the bank's efforts to provide the highest level of convenience for its customers.
Baiduri Bank was also the first – and, to date, the only – bank in Brunei to provide MerchantSuite, an online platform for merchants that facilitates card payments without the need to have a dedicated (and often costly) website. This eliminates a major barrier for sole proprietors and microenterprises, which often do not have their own websites but do have access to social media. It also makes their businesses more accessible to a wider audience. "This feature allows for quick and efficient transactions, and provides a convenient alternative for our customers who prefer to make online purchases," Ti added.
Furthermore, Baiduri Bank also has a dedicated internet banking platform, known as Business i-Banking, which provides a modern, user-friendly and secure channel for businesses to manage and conduct their banking efficiently.
Among the bank's other digital innovations was the introduction of Brunei's first online securities trading platform. "Through our subsidiary Baiduri Capital, we provide the opportunity for our customers to invest in major stock markets, including Singapore, Hong Kong, Malaysia, the US and China," Ti explained. "Our secure online trading portal also allows our customers to obtain quotes, place orders and review their account status and balance at their convenience."
Finding the right tools
Being a local bank, Baiduri's primary focus has always been on the Brunei market. Starting out as a commercial bank that catered to corporate and private banking clients, Baiduri Bank's core business now includes retail banking, corporate banking and consumer financing. Baiduri Bank also offers a wide range of financing products for local businesses to aid in their cash-flow management and to support their growth. Other products designed to serve micro, small and medium-sized enterprises (MSMEs) include financial advice and corporate credit cards. This coincides with the country's current economic plans: with its long-term development programme, Wawasan Brunei 2035, in place, Brunei plans to diversify its economy away from the oil and gas sector by placing greater emphasis on the development of local businesses.
In 2015, Baiduri Bank also set up its Business Hub, which serves to complement the corporate banking department by tapping into non-borrowing and small-borrowing accounts. "We set up the Business Hub to act as a focal point for our current and future business customers. The purpose of the Business Hub is to provide information and advise our businesses on the types of services and offerings that are suitable for their unique needs," Ti told World Finance.
"In line with Wawasan Brunei 2035, we have taken a proactive stance to help local businesses by providing the tools that will help them achieve their goals," Ti added. To cater to the wide variety of businesses in Brunei, Baiduri Bank also launched a micro account, which caters to smaller businesses that do not meet the requirements of a normal business account. The micro account also enables MSMEs to subscribe to the MerchantSuite service and enjoy the associated benefits.
Furthermore, Baiduri Bank has partnered with Brunei Shell Petroleum (BSP) to offer financing to local businesses under the BSP Credit Facility Programme. "This programme allows us to fast track the reviewing process of BSP contractors and make swift decisions on their respective credit applications," Ti explained.
More recently, as a result of the government's diversification efforts, Brunei has seen a sharp increase in the number of MSMEs being created. "With better tools and education at their disposal, there has been an upward trend among the Bruneian youth to venture into entrepreneurship," said Ti.
Among the myriad ways that Baiduri Bank contributes to this cause is through the Junior Achievement Brunei programme. This after-school initiative sees Baiduri Bank staff take on the mantle of facilitator and mentor for schoolchildren, helping them start and run their own microenterprises. "We have collaborated with the Ministry of Education to run this programme for the past five years. This first-hand exposure to running a business and all that comes with it will help open the doors to more growth opportunities in the future," Ti told World Finance.
Awareness and inclusion
A vital factor for Baiduri Bank to consider in order to remain competitive in a rapidly changing and progressive society is the increasing importance placed on financial planning. "Baiduri Bank provides a variety of tools and services to help educate our individual customers on understanding their options and how best to take control of their finances," said Ti.
Beyond the regulatory rules to control individuals' indebtedness, Baiduri Bank has a number of safeguards in place to ensure customers are not over-indebted. These include comprehensive guidelines on clients' eligibility with regards to various financing products.
Ti also noted that financial planning should be brought to light at all levels of society. He said: "As part of our commitment to educating the general public on financial planning, Baiduri regularly holds talks on the subject for schools, various government departments and private organisations. We also conduct mandatory risk-profile assessments on our customers before they sign up for any of our wealth management products. This allows us to recommend the most suitable product that is both within their means and best matches their attitude towards investments."
He continued: "At all of our branches, as well as at our dedicated Wealth Management Centre, we provide complimentary financial planning consultations. We firmly believe in the old adage that preparation is the key to success."
In addition, both Baiduri Bank and Baiduri Capital regularly host investment seminars in a bid to educate their customers on the latest market trends. "We partner with various experts from across the region," Ti told World Finance. "This is part of our continual efforts to keep our customers well-informed and to facilitate them in strategising their investments."
With the growth of financial awareness and inclusion in Brunei coupled with the increasing demand for digital alternatives to banking, Ti feels that Baiduri Bank is able to make a significant difference to banking in Brunei. "In today's highly educated and tech-savvy society with a heavy reliance on mobile services, there is a growing need to develop or adopt new technologies."
Permanent player
Baiduri Bank has positioned itself as the leading conventional bank in Brunei. With high liquidity and a strong credit rating of BBB+/A-2 from Standard and Poor's, Baiduri Bank has recently purchased HSBC Brunei's retail and commercial banking portfolio. This comes in addition to the recent acquisition of United Overseas Bank's retail portfolio. "These strategic moves have helped us secure a competitive position in the economy," Ti explained.
Speaking about the digital transformation currently being witnessed by the banking industry, Ti said: "Baiduri Bank has taken steps to not only accommodate the current needs of our customers, but to also anticipate their future needs. That's why the bank has invested heavily in data security and newer technologies to provide an enhanced banking experience."
There will undoubtedly be obstacles and challenges to overcome in this constantly evolving marketplace. But with a focus on developing the local economy and its three main core businesses already doing well, Baiduri Bank has secured its place as an integral part of Brunei's financial landscape.