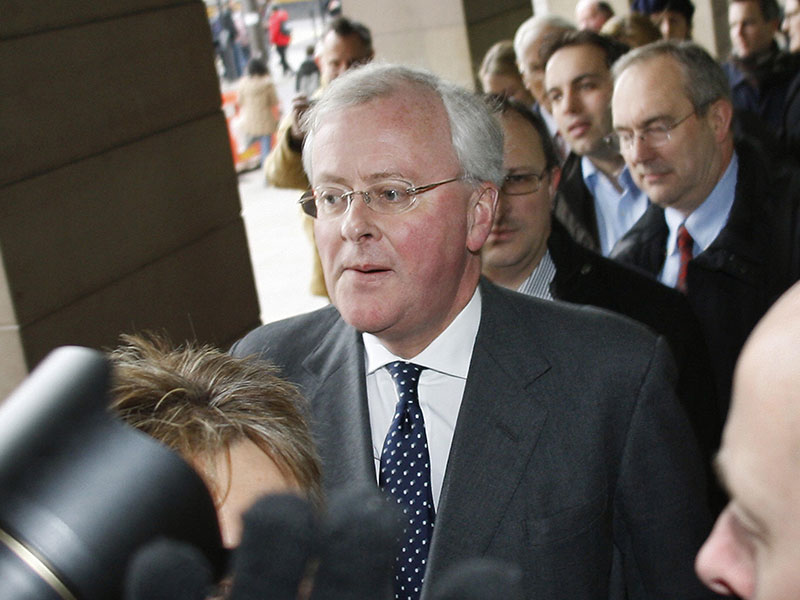 John Varley, former CEO of Barclays Bank. Varley, along with three other former senior executives and Barclays itself, have been charged with fraud by UK authorities &nbsp
The UK's Serious Fraud Office has charged Barclays, its former CEO and three other former senior executives with fraud over deals made with Qatar during the peak of the financial crisis. The charges mark the culmination of an extensive five-year investigation by the Serious Fraud Office, and will be the first time any senior British bankers have faced criminal charges over crisis-era misconduct.
Former Chief Executive John Varley will appear before Westminster Magistrates' Court on July 3, along with Roger Jenkins, Thomas Kalaris and Richard Boath, all of whom previously held senior positions at the bank.
The charges against Barclays mark the first time any senior British bankers have faced criminal charges over crisis-era misconduct
The charges relate to a series of commercial agreements struck between Barclays and Qatari investors during 2008, when the global financial crisis was at its peak. In total, Qatari investors provided £6.1bn ($7.75bn) to Barclays during two rounds of fundraising in June and October of 2008.
This multibillion-pound investment ultimately allowed the bank to avoid resorting to a taxpayer bailout in the wake of the financial crash. While rivals Lloyds Banking Group and the Royal Bank of Scotland were forced to turn to government bailouts, Barclays was kept afloat by these vast emergency funds.
In November 2008, a month after the second round of funds was negotiated, Barclays agreed to provide a $3bn loan facility to the state of Qatar. According to UK regulators, this loan was only partially disclosed to the market at the time. As such, in August 2012 the Serious Fraud Office launched an investigation into whether the bank was properly disclosing fees it paid to the Gulf state, and whether it had loaned the nation money in order for the funds to be reinvested into the bank.
In a statement released on June 20, Barclays said it is "considering its position" in light of these developments, and that it is awaiting further details of the case. The bank has faced a number of probes by worldwide regulators in the years following the 2008 financial crisis, but the charges levied by the Serious Fraud Office are by far Barclays' most serious indictments to date.
By charging one of the world's biggest banks, the Serious Fraud Office is setting a new precedent and is sending a strong message that it will be aggressively pursuing convictions for large-scale financial misconduct.