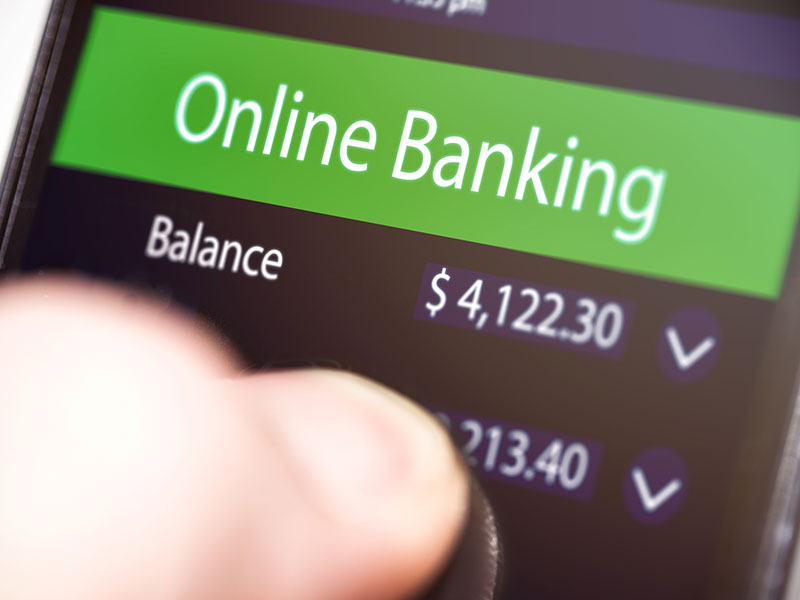 CB Bank has been a key player in the development of Myanmar's banking industry&nbsp
Author:
Ahkar Soe, Compliance Officer, CB Bank Myanmar
Since the beginning of this century, technology and banking have become increasingly intertwined. Even in traditionally cash-based countries like Myanmar, the influence of technology is getting stronger. In this technology-driven environment, customer experience is the top priority for CB Bank, which was set up as a private bank in August 1992 with the permission of the Central Bank of Myanmar Law and the Financial Institutions of Myanmar Law.
Since June 2004, CB Bank has been transformed into a public company as a result of a merger with two other banks. In the years since, CB Bank has expanded significantly, not only with the banking services it offers but also with regards to its branch network. The organisation has grown from a small bank with 33 members of staff in 1992 to one of Myanmar's leading banks, with 6,032 employees as of FY 2015-16.
To offer the best banking solutions to its customers, CB Bank leverages the most secure, reliable and state-of-the-art technology while recruiting the best and brightest talents with very strong financial and banking backgrounds from around the world.
Ahead of the pack
CB Bank focuses on innovation and adopting the best practices from global and regional banks, while at the same time complying with Myanmar regulations in its search to find the best ways to improve the banking experience for its customers and partners. The bank's service channels have reached 166 branches, while it operates around 500 ATMs, alongside 376 mobile banking agents and 3,000 POS machines. CB Bank branches can be found in every major region throughout the country.
Even before Myanmar was recognised as one of the fastest growing economies in the region, CB Bank anticipated the growth and potential of the country, as well as the underlying opportunities and challenges this growth would bring. We have always tried to be ahead of the curve and become the first provider of many of the products and services offered. We have already been the first to introduce many services in Myanmar, from being the first bank to accept Visa and MasterCard transactions at our ATMs, to the introduction of mobile banking and business iBanking.
Even in traditionally cash-based countries like Myanmar, the influence of technology is getting stronger
At the same time, CB Bank has been exploring more cashless payment initiatives in order to provide a better customer experience. To enhance the payment and ease of transactions, CB Bank introduced domestic credit cards in 2015. The bank has also designed real-time cash collection and payment services for local and foreign companies in Myanmar to ensure efficient liquidity management. With the further evolution of technology in banking and finance, CB Bank will continue to embrace innovation to deliver new products and services to all customers.
Digital leader
Myanmar has witnessed impressive leaps in technology in recent years, enjoying rising internet speeds and strong mobile penetration. To optimise such opportunities, CB Bank has been a pioneer in introducing technology-based banking services across the country.
Being at the forefront of the country's financial transformation, CB Bank was the first bank in Myanmar to introduce ATMs in 2011, the first to adopt centralised core banking systems in 2012, and the first to launch mobile and internet banking in 2013. We also launched our mobile-based agent banking network in 2014. In 2015, we introduced an internet banking platform to allow companies to have access to banking services from their own offices, while in 2016 we introduced cash recycler machines, which accept cash deposits and allow cash withdrawals without the need for customers to visit a branch.
In recent years, CB Bank has ramped up its innovation efforts even further, continually rolling out technology-based digital banking services. In 2012, we rolled out Myanmar's first online banking platform, which now provides customers with all of the modern conveniences of online banking. This includes viewing recent bank account activity, viewing credit card bills payments and checking bank account balances. The platform also allows customers to carry out money transfers both between their own accounts and with other people's accounts. Customers can pay virtually any person in Myanmar with a bank account.
166
Number of CB Bank branches
6,032
Number of employees
95%
Mobile coverage in Myanmar
For businesses, the digital platform can be used for employee payroll services. Overseas fund transfers can also be completed, as can e-alerts for account activities. The platform also includes the CB Pay feature, which allows customers to make purchases. Customer account management has also become easier through the digital platform, as it allows customers to schedule appointments with bank specialists.
However, bank branches are still at the centre of the banking experience in Myanmar. Digital service delivery is layered on top of branch systems, with duplicate services offered through various banking channels. CB Bank understands customers expect seamless integration of the digital banking experience, from service initiation to fulfilment. Yet, in the current situation, it is not possible to provide an end-to-end suite of all banking services in digital form because of various technology and regulatory constraints. Nonetheless, CB Bank plans to transform the most commonly used banking services into a digital platform, so that customers have an interest in using the digital banking services from the start.
CB Bank makes use of the T24 from Temenos as its core banking system. This allows us to enhance bank-wide connectivity with our branches all over the country. Through the system, CB Bank can offer reliable, secure and real-time account information that is readily available in many forms. CB Bank has also recently launched the first ever business internet banking system in Myanmar, taking it far ahead of its competitors. The service features highly secure banking services, such as setting limits of amounts for transactions, creating authorised users and setting up approval structures. CB Bank's business internet banking allows customers to conduct banking transactions over the internet without having to visit bank branches.
The move to mobile
Mobile telecommunications have shown astounding growth in Myanmar in recent years, reaching up to 95 percent coverage of the population by the end of 2016. With geographical challenges affecting some mountainous parts of the country, mobile banking agents and mobile banking platforms play a critical role in providing financial services to CB Bank's customers.
We have pioneered the agent-banking model based on mobile banking technology since 2014, in order to reach out to potential customers from non-banked regions. With the continuous strong growth of our mobile agent network and transaction volumes in the past two years, CB Bank aims to reach 1,000 mobile banking agents around the country in the near future.
CB Bank's mobile application is available on almost all mobile devices. Because of the robustness and user-friendliness of the app, CB Bank has the highest number of mobile banking users in Myanmar, with a total of over 155,160 mobile banking users as of September 2016. Our customers can now enjoy mobile banking services any time, anywhere, including services such as viewing the locations of CB Bank ATMs and currency exchange counters, checking balances, viewing exchange rates, carrying out fund transfers to own accounts, completing beneficiary registration, completing fund transfers to beneficiaries, and topping up banking cards.
Realising the importance of a mobile network connection, CB Bank is also planning to launch mobile money services by partnering with one of the major telecoms service providers in Myanmar. Currently, CB Bank's mobile banking users account for 12 percent of its total digital banking customer base, while online banking (personal and business banking) customers account for 0.4 percent. These figures are in line with CB Bank's strategy to stay ahead of its competitors, especially at a time when mobile penetration in Myanmar is growing at an unprecedented rate.
In order to provide customers with the best solutions and most reliable financial services, CB Bank has plans to build a more robust IT and human resource infrastructure to support upcoming digital banking services, which are expected to grow exponentially. It also plans to digitise its more commonly used banking services for an enhanced customer experience.
With such objectives towards improving technology and innovation in the rapidly changing landscape of banking and financial services, CB Bank will continue to be the market leader in Myanmar, focusing not only on traditional banking, but also on technology-based banking, such as digital banking and mobile banking.