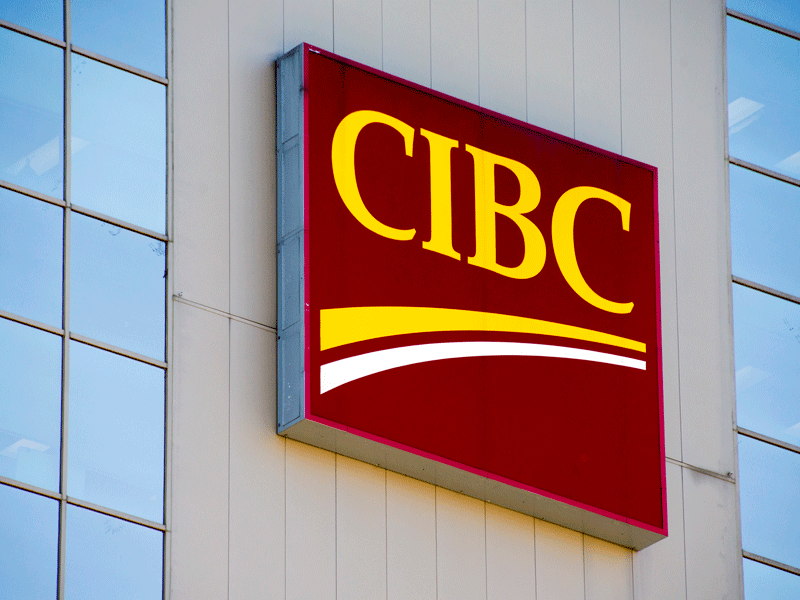 The enterprising use of technology is allowing CIBC to deliver a full range of flexible and adaptable financial services to its ever-growing client base &nbsp
Author:
Trevor Torzsas, Managing Director of Cards and Customer Relationship Management, CIBC FirstCaribbean
October 12, 2018
FirstCaribbean was formed in 2002 following the merger of CIBC West Indies and Barclays' Caribbean operations. In December 2006, CIBC acquired Barclays' stake and became the majority shareholder in FirstCaribbean. On June 20, 2011, we proudly announced that we would be co-branded under the CIBC banner, adopting the name CIBC FirstCaribbean.
Technology is driving the future of CIBC Firstcaribbean by helping us to create solutions that allow our clients to bank when, where and how they want
The addition of CIBC to the FirstCaribbean brand emphasises CIBC's support of our bank, as well as its commitment to delivering top-class services to our clients and a first-rate working environment for our employees. Our clients and our employees across the Caribbean will continue to benefit from the long-term investment that CIBC FirstCaribbean is making.
Today, CIBC FirstCaribbean is a bank that builds relationships and offers a full range of market-leading financial services, including our corporate, investment, retail, business and international banking departments, as well as wealth management services. We have 80 branches and offices in 17 countries throughout the Caribbean. We are one of the largest regionally listed financial institutions in the English and Dutch-speaking Caribbean, with over $11bn in assets and a market capitalisation of $1.8bn. We also have an office in Hong Kong.
The face of banking is changing throughout the world, and CIBC FirstCaribbean intends to lead these changes with the expertise, integrity and knowledge gained from almost 200 years of banking in the Caribbean. We are confident we will continue to be a regional leader by putting our clients at the centre of everything we do.
The personal touch
At FirstCaribbean, we ensure we have a range of products and services that suit all of our clients' needs and, as such, we are extremely proud of the suite of cards we are able to provide. We carry a card for every business and personal user, and are the only regional institution that provides clients with the convenience of contactless debit and credit cards.
All of our cards have world-class security features and high levels of flexibility and reliability. Our clients use our cards with confidence due to the anti-fraud integration that comes with our mobile and online banking offerings. Cardholders are increasingly using their cards for all of their spending needs – at the cash register, for shopping online and when travelling overseas.
Our Visa Infinite and Visa Platinum cards are our most prestigious: holders of these distinctive cards enjoy unparalleled purchasing power and have access to a world of special privileges, benefits and rewards designed exclusively for Infinite customers. The CIBC FirstCaribbean Visa Rewards Gold card gives our customers more options to earn rewards on travel and merchandise.
Our new Cash Back Visa credit card, meanwhile, is the smart choice for today's value-conscious shoppers. Cardholders can enjoy both its cutting-edge look, with its easy-to-read vertical design, and the functionality provided by its automatic cashback feature on every dollar spent. Our Cash Back Visa credit card is ideal if you are a first-time cardholder, just starting out in your career, or simply need a credit card that actually helps save you money.
The CIBC FirstCaribbean British Airways Visa Platinum credit card provides automatic enrolment in the exclusive British Airways Executive Club. This is a very popular card for clients who are frequent travellers to Europe. Our full suite of cards includes both chip-and-PIN and contactless offerings for security and convenience. The use of credit cards by our clients continues to grow rapidly because they are rewarding, secure and easy to use.
Going the extra mile
As well as investing in our clients, CIBC FirstCaribbean supports growth and development in the wider Caribbean region. In 2015, for instance, we opened our first branch in Aruba and, over the past three years, we have opened new banking centres in other markets, such as St Maarten, Trinidad and Tobago, and the Cayman Islands. We have also launched a home insurance coverage plan so clients can protect their future.
We continue to give back to our communities via our ComTrust Foundation. Through the foundation, we set aside at least $1m of the bank's profits each year to donate to important causes in the region that focus on health, education and the environment. Over the past 16 years, this has amounted to more than $20m. Our employees actively choose and participate in the charities we support. These efforts contribute substantially to the social betterment of the communities we serve.
One of the ComTrust Foundation's flagship events is Walk for the Cure. Our walk has become one of the Caribbean's largest cancer fundraising and educational initiatives, raising over $2m for cancer detection, treatment and care in the region over the past six years. We are proud to continue attracting thousands of walkers, sponsors and supporters, from the Bahamas in the north to Trinidad and Tobago in the south. Our last walk attracted more than 20,000 participants, and numbers continue to grow every year.
Digital transformation
Technology is one of our top priorities and has allowed us to deliver on our promise of "banking that fits your life". Technology is driving the future of the bank by helping us to create solutions that allow our clients to bank when, where and how they want.
We have upgraded several of our internal systems and released a new mobile app and an upgraded online banking platform, which have unlocked a wave of new opportunities for us. Recently, we have put fraud protection in the hands of our clients with features such as Freeze My Card, mobile location confirmation and other transaction controls. These enhancements have earned us a lot of praise from our clients and allowed us to remain an industry leader in the Caribbean region.
Even more pleasing is the fact that we have seen a dramatic increase in the use of our alternative banking channels. Our best-in-class technological advancements are resonating with our clients and changing the way they do business with us. Our goal is to put banking in the hands of our clients and provide them with multiple ways to interact with us.
We are focused on providing modern, digital banking solutions to our clients by listening carefully to their needs. We have made innovation a focal point in our banking strategy so that we will always remain ahead of our industry peers. We have embraced an agile approach to technology development, as we believe it is critical to take our products and services to market quickly and seamlessly. This is evidenced by the multiple releases of our mobile banking solution each year.
Our success is only possible because of the excellent work of our agile business and technology teams, as well as our close partnerships with a number of technology providers. Our customer service teams actively engage with our clients through focus groups, discovery sessions and a number of other feedback channels. This helps us determine what features would really improve the banking experience of the people we serve.
We acted on the feedback we have received from clients and have continually revamped some of our services since our mobile launch in 2016. Some of our most recent developments are built on Visa technology and have enhanced customer security. These anti-fraud solutions were the first of their kind to be introduced in the Caribbean; through our mobile app, clients can conveniently check their account balances, transfer their funds between accounts, pay their bills, receive in-app transaction alerts, track their reward points, apply for products and much more.
We are continuously enhancing the features of our mobile app and adding new ones to ensure that it fits the lives of our clients. Our clients are at the heart of everything we do. The company continues to listen to them, while they continue to give us feedback on how we can better serve them. We take comfort that we are achieving this goal from the industry-leading ratings we receive in various app stores, and have been able to better connect with our clients simply by listening to them and responding to their needs. This has helped us tremendously as we have seen a shift in the way our clients do business with us.
Our parent company, CIBC, continues to support our bank and region through significant investment. CIBC is a leader in technology and we maintain a close relationship in order to capitalise on its knowledge, insights and success. With its help, our commitment to creating transformative solutions that connect with our clients continues to go from strength to strength.
The key to this is always putting our clients at the heart of our operations. We are working on rolling out a few first-to-market services in the region over the coming months, and we know these developments will not only keep our existing clients happy, but also help us to attract new ones.