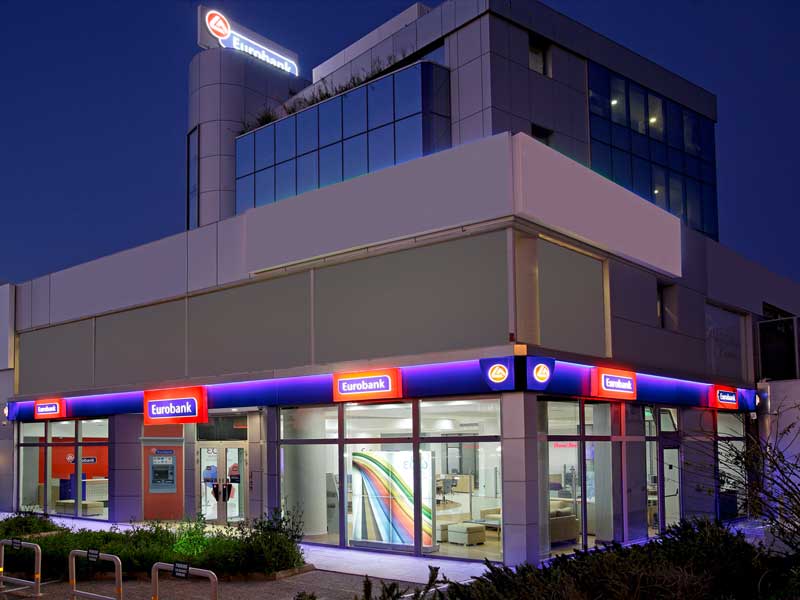 Eurobank has focused on the needs of its customers to develop a relationship based on trust. They continue to take steps to counter the effects of the country's economic crisis&nbsp
Author:
Iakovos Giannaklis, General Manager of Retail Banking at Eurobank Ergasias
Following seven years of recession, the Greek economy is finally showing signs of recovery. Amid a number of structural reforms, GDP stabilised in 2016 and is on track to have grown by 1.1 percent in 2017, according to the Organisation for Economic Cooperation and Development. This upturn includes progress in the labour market and a gradual increase in investment.
Eurobank has made a strategic choice to embrace technology in order to become the premier digital retail bank in Greece
Although challenges are ongoing – especially with regards to high public debt – Greece is slowly getting back on track. Local banks are working hard to reduce the high percentage of non-performing loans (NPLs) and recover a significant volume of deposits. World Finance spoke to Iakovos Giannaklis, General Manager of Retail Banking at Eurobank Ergasias, to find out how the sector is addressing Greece's persistent economic issues, and how the bank is preparing to lead the way in the digital era.
How did Eurobank Retail Banking tackle the crisis in Greece?
In an unstable economic environment, Eurobank's retail banking arm has focused on the needs of its customers in order to develop a relationship based on trust. The bank has made constant efforts and taken various steps to counterbalance the effects of the crisis. For instance, the bank has increased household deposits to ensure liquidity, safeguarding and better profitability. Moreover, Eurobank has supported innovative enterprises, and has focused on strategic sectors of the economy through customised financing programmes and dedicated propositions.
Furthermore, Eurobank has been keen to back the expansion of SMEs abroad. Specifically, the bank opened a new digital gate that allows firms to access global trade and business networks, and has been further enhanced by a strategic agreement with Banco Santander, named the Trade Club Alliance. The alliance is supported by a customer-centric model and our new, modern branch-operating strategy, which is based on the micro-market approach, along with the rationalisation of our network footprint.
What are the main challenges the Greek banking sector is facing at present?
The high percentage of NPLs, the recovery of deposits and achieving steady profit are the three main challenges facing the banking sector in Greece. Our main goal is to reduce the NPLs portfolio. To do this, we are cooperating with our customers, both individuals and businesses, to find viable solutions. Eurobank aims to provide the most efficient and effective troubled assets management service in the country by employing best-in-class strategies, along with human capital. For us, enhancing the bank's profitability is not detached from being socially responsible.
The return of deposits remains one of the key hurdles for the banking system in Greece, which is now working hard to rebuild stable funding lines in the wholesale market. Beyond this goal, Eurobank seeks to further encourage business banking and fee business, while meeting customer needs by taking advantage of the recent shift towards electronic transactions.
How do you support customers facing difficulties?
Eurobank successfully managed non-performing exposures throughout the prolonged recession. Since the beginning of the crisis, the bank has supported customers facing difficulties by providing them with personalised solutions, which in turn ensured the affordability of their loans. The in-depth interviews we carry out with our customers are not only crucial to understanding the reasons for their financial difficulties, but they also enable us to give invaluable advice going forward. Based on the information they provide, we recommend long-term restructuring programmes that match with their financial capacities and assets. We address every case with sensitivity, respect and appropriate attention, all in accordance with the legal and institutional frameworks.
Helping customers cope with their financial difficulties is just one side of the story. On the other side are 'strategic' defaulters who decide to stop paying their debts, despite having the financial capability to do so. At present, we are accelerating legal action against these borrowers to recover funds from them.
How has Eurobank's Retail Banking transformed over time?
Since its inception, the bank has been a pioneer in the Greek market in terms of operating models. We were the first to introduce the segment-orientated approach in personal and small business banking services. This model has been implemented in our operating structure, as well as in the set-up of branches and the financial plans we create for our customers. Recently, we implemented a new branch operating model, which is the basic ingredient for upgrading the bank's customer service model.
What are the benefits of the new operating model?
Over the last few years, the bank's branch network has been reformed. New infrastructure was put in place to upgrade our customer service system. The new model is based on the concept of a micro market: a defined geographical area, composed of a small number of efficient bank branches, which allows for better rationalisation in operating costs. All of these efforts have resulted in a client-centric bank, with all personal banking and small business banking relationship officers centralised in main branches. We are conscious of the integral role our employees play in helping the company achieve its goals, and so we spend time training our staff on customer-centric approaches and service methods, with a focus on providing customised solutions to clients.
How does the bank's client-orientated approach affect its strategy and daily work?
The bank's strategy is summarised by its motto: "Putting you first." By providing customers with top-quality services and the latest technological solutions, we are able to cultivate a stable, long-lasting and mutually beneficial relationship with them. Cooperation, empathy and trust, along with innovation and dynamism, are the values we follow in our relationships with customers.
What customised solutions does the bank offer to each segment?
To begin with, in the small business banking segment, Eurobank offers SME customers the technical expertise needed to help them achieve higher turnover and a better cross-sale potential. The bank recently made a series of strategic choices that have enriched its approach. For example, Eurobank introduced a virtual banking service, a first in the country, which allows customers to hold conference calls with their business banking consultant, wherever they are, whenever they want.
What does the bank offer in the affluent and mass segments?
Regarding affluent banking, we aim to provide top-quality customer service. In 2017, our dedicated personal banking relationship managers served more than 100,000 customers in this market segment. Services such as monthly informative communications and tactical economic reports were provided to our clients, along with special services in travel and real estate.
Eurobank's mass segment represents the biggest number of customers – approximately 4.5 million. In order to meet specific needs, we have subdivided the clientele base into groups: high-net-worth individuals, salaried employees, pensioners, professionals and youths. We have developed different bundling products for each group.
An increasing number of tourists are visiting Greece. What products and services do you offer the tourism industry?  Greece has seen a tremendous increase in tourism in recent years (see Fig 1). Eurobank is supporting the burgeoning industry by working with professionals and SMEs in the tourism industry, and even those that simply operate in areas that receive a significant number of tourists.
We offer a customised package that covers businesses' daily transactions and operational needs with our existing financing products and consulting services. Finally, the bank, in cooperation with specialised partners, offers players in tourism the possibility to take advantage of social media by promoting themselves and creating networking opportunities on media platforms.
One of the main challenges following the crisis in Greece is the return of deposits in the banking system. Have you seen an increase in household deposits?

We have seen an increase in household deposits, which is very positive considering unemployment is still high and the accompanying tax burden reduces people's capability to save. Despite this, depositors' trust is increasing, resulting in a partial return of deposits into the system. This is in part due to banks' multiple efforts to incentivise household deposits with specific products and services.
In the case of Eurobank, our new offers are designed with a forward-thinking approach and aim to support the bank's future development in relation to deposits. The strength of our campaign has already seen a positive result; the bank's market share for deposits increased in the first half of 2017, as did the number of salaries and pensions among its client base.
What are the digital tools you offer and how do they engage customers?
Eurobank has made a strategic choice to embrace technology in order to become the premier digital retail bank in Greece. With this goal in mind, we launched a three-year programme that aims to fully digitalise basic processes to ensure efficiency and give our customers an omni-channel experience.
As part of our digitalisation process, we've recently introduced tablets in all branches to ease signature procedures when carrying out transactions. The e-signature service will soon include contracts too. Furthermore, we have extended our ATM network across Greece, and increased the number of automated payment system machines in our branches. Eurobank has also improved the mobile app it launched in 2016. New features include innovative tools like peer-to-peer payments that make it possible to transfer money without an account number. With all of these innovative services, and those that are still to come, Eurobank is ready to lead the way as the bank of Greece's future.