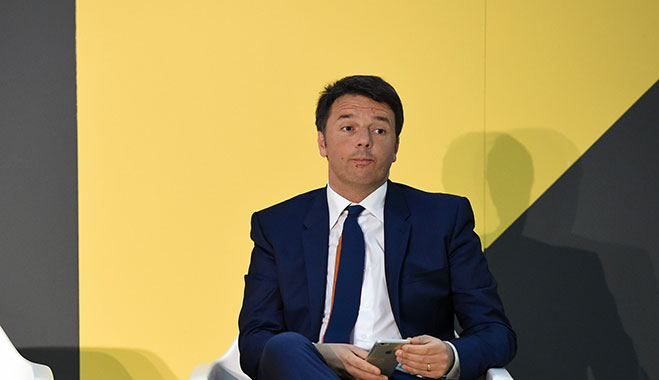 Italian Prime Minister Matteo Renzi named the €5bn rescue fund a "last resort" bailout scheme&nbsp
Author:
Elizabeth Matsangou
April 12, 2016
In a bid to ease the concerns surrounding Italy's tumultuous financial sector, a band of the country's strongest banks, asset managers and insurers have come together to create a €5bn fund that will bail out weaker institutions.
The announcement came on April 11 following a six-hour meeting between regulators, ministers and financiers in Rome. The proposal was revealed by Italian Prime Minister Matteo Renzi, who named it a "last resort" bailout scheme.
The decision was propelled by the plunging value of banking shares in Italy – which, this year alone, have already fallen by half – along with mounting concerns surrounding the potential impact that €360bn ($442bn) worth of non-performing loans will have on the country's economic stability.
The decision was propelled by the plunging value of banking shares in Italy – which, this year alone, have already fallen by half
According to the Financial Times, the rescue fund, which has acquired the nickname 'Atlas' after the god of endurance in Greek mythology, will involve the likes of UniCredit, Italy's largest bank by assets, UBI Banca and Intesa Sanpaolo. These institutions will contribute millions to establish a 'backstop facility' that will be used to bail out struggling lenders.
The need to group together and protect the weaker lenders in the sector is considerable, especially given the average length of time it takes for Italian banks to recover from bad loans: the figure currently stands at eight years, considerably longer than the EU's average of two to three. Moreover, with EU regulations limiting the financial support that the Italian Government can offer due to its own mounting public debt, the problem was left in the hands of the industry to resolve.
The timing of the decision is critical due to the upcoming €1.75bn ($2.15bn) cash call on April 18, which will fill a void that was discovered during the Banca Popolare di Vicenza financial scandal. It is expected that the Atlas fund will cover any shares that are left unsold in the capital call, together with a further €2bn ($2.45bn) that will be required for the imminent cash calls for Veneto Banca and Banco Popolare.
2016 is a pivotal year in Italy's financial history: for the first time since 1982, the country's largest banks have come together to protect the weakest links in the industry, in the hope of preventing a deeply damaging fallout for the entire country. In theory, it should work, but only time will tell if it the Atlas fund is enough, or if it's too little, too late.