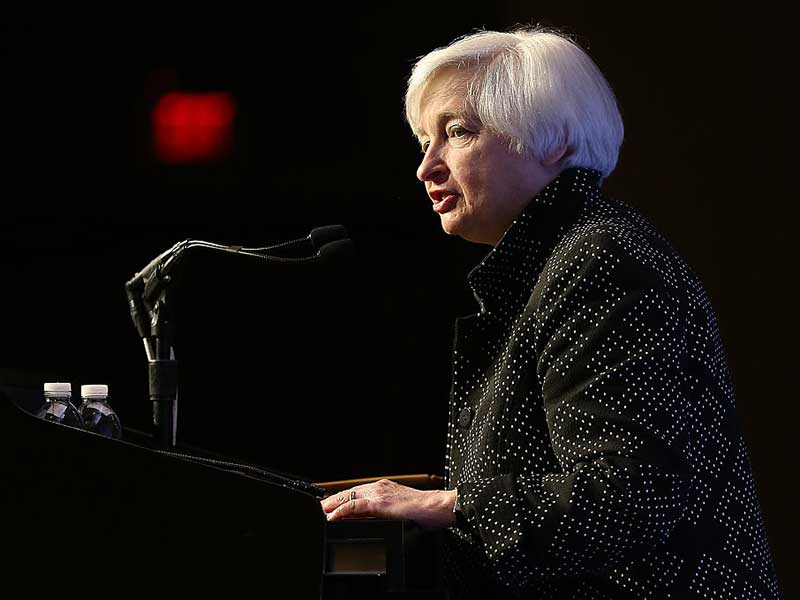 Janet Yellen has announced a modest increase in the Fed's benchmark rate&nbsp
The recovery of the US economy has finally begun to materialise, with the US Federal Reserve raising its benchmark interest rate by 0.25 percent for the second time in three months. Its key rate target is now 0.75 percent to one percent, with the decision marking only the third rate increase since the global financial crisis. The Fed's committee approved the increase by a majority of nine to one, with Minneapolis representative Neel Kashkari the only objector.
Commenting on the increase, Fed chair Janet Yellen said the committee had decided a modest increase was necessary to reflect the solid progress the economy had posted. Yellen also emphasised the committee still plans to move slowly, reflecting the pace of the economic recovery.
The decision to raise the interest rate follows a series of strong results across a number of economic measures
"The data have not notably strengthened", Yellen said at a news conference following the announcement. "We haven't changed the outlook. We think we're moving on the same course we've been on." Yellen also reiterated achieving two percent inflation remains the Fed's primary goal, and this is not changing anytime soon.
The decision comes following a series of strong results across a number of economic measures. In February, the US unemployment rate fell to 4.7 percent and the labour participation rate rose to 63 percent, with annual wage growth reaching 2.8 percent. After nine years of economic stagnation following the 2008 crash, the US is finally showing tangible signs of growth and resilience.
Despite Yellen's subdued comments, stock markets jumped at the announcement. At the end of trading on Wednesday, the Dow Jones Industrial Average closed up 0.5 percent.
The Fed is expected to raise rates again later this year, following predictions in December that 2017 would see three increases. According to a survey conducted by The Wall Street Journal, almost seven in 10 economists expect the next rate rise to occur in June, allowing time for the Fed to take the final form of President Donald Trump's economic programme into consideration.
Trump, meanwhile, has set a target of four percent growth, putting faith in his policies to out achieve the estimates put forward by the Fed. However, Yellen doesn't believe this to be a point of conflict, and added the Fed would ultimately welcome economic growth in the context of price stability.