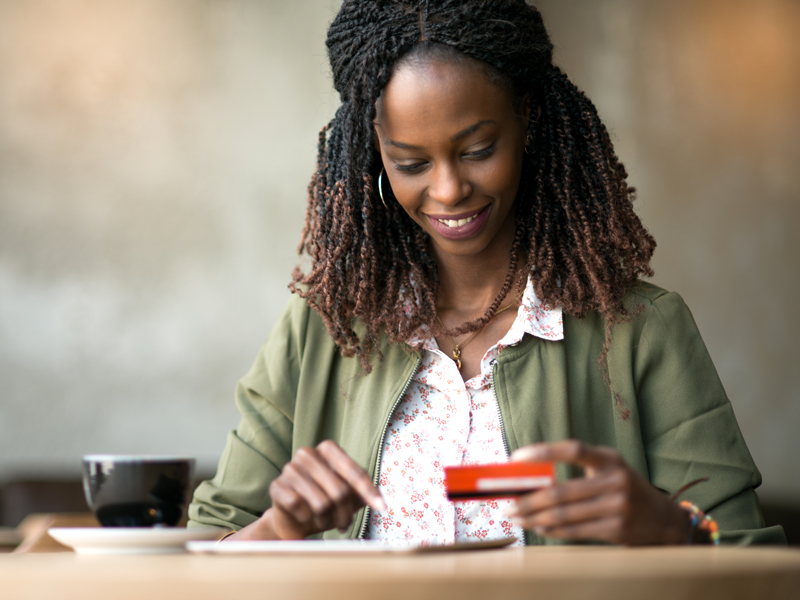 Constructed from the ground up to be a paperless, branchless bank, ALAT entirely removes the need for a physical branch or location when conducting banking services&nbsp
Interview with:
Ademola Adebise, Deputy Managing Director, Wema
Crowded banking halls, long queues at ATMs and a daunting amount of paperwork: these have long been the hallmarks of banking in Nigeria. For even the most resilient person, a trip to the bank is an overwhelmingly stressful experience. It is also something that people go through often, with many regular banking tasks still requiring a physical visit to a branch. While advances in digital technology have opened up new channels and mean there are fewer reasons to visit, their functionality is limited. For everything beyond the most simple transactions, enduring a visit is still a necessity.
As the convergence unfolds at Wema Bank, a far-reaching strategy for transforming the entirety of the Nigerian banking experience is slowly crystallising
This status quo is mirrored on the back end of banking operations as well. Behind-the-scenes processes are typically sluggish, which leads to very long wait times. This all adds up to create a seemingly unending list of frustrations for the average customer.
Quantity isn't quality
While many Nigerian banks have committed a significant amount of resources to making banking more convenient for their customers, they have primarily approached it by expanding the footprint of their branches. By building more physical locations, they hope to better accommodate the daily flood of people visiting to complete transactions, open accounts and resolve any other issues that may arise. But the drawbacks of physical expansion far outweigh the benefits. An increase in the number of branches may help a bank manage the number of customers it has to deal with every day and increase its brand presence, but ever-growing building and maintenance costs diminish any potential gains. Add in the necessary investment in human resources needed to support additional branches, and any physical expansion becomes a risk on the bottom line of a bank.
As well as adding branches, several banks in Nigeria have made varying degrees of commitment to furthering some sort of digital banking strategy. Mostly, their efforts involve deploying a combination of internet banking services, mobile apps for smartphones and creating an Unstructured Supplementary Service Data (USSD) portal for GSM mobile phone users. Unfortunately, the success of these digital channels has been limited; their high cost combined with the limited penetration of internet connectivity in Nigeria has hampered their success. The channels themselves have also proved to be inconsistent and unreliable at times. Consequently, more uptake has been seen in the use of USSD than all other internet-dependent channels combined.
But USSD is not without its limitations and, while its usage is increasing, it has not been able to stem the tide of customers making their way to the banking halls. The Nigerian banking experience is ripe for disruption, and innovation has recently appeared from what many would have considered the most unlikely source.
The digital pivot
Wema Bank, the oldest indigenous bank in Nigeria, faced a conundrum for many years: while it desperately needed to achieve profitability by acquiring more customers, it could not afford the massive expense that would be required to expand its network of branches. To make the bank's situation even more dire, the Wema brand is not what it used to be. Over the years it has been overtaken by more youthful financial brands, and for a while now has been considered unattractive by a majority of Nigeria's Millennial population. With these people representing the future of the bank, a change was necessary to ensure the bank's survival.
Pressed for time and struggling to stay afloat, Wema Bank took a bold step that caught the rest of Nigeria's banking industry sleeping. In May 2017, Wema Bank offered a fresh and exciting perspective on the Nigerian banking experience with the launch of ALAT, the first entirely digital bank – not just in the country, but one of the first in Africa as well.
Built from the ground up to be a branchless, paperless bank, ALAT completely removes the need for commencing or completing transactions at a physical location. Signing up begins with downloading the bank's app, available on both Android and iOS, or visiting its web application. Registration is completed by uploading a selfie and a photo of one's signature, as well as other identification documents. With an average sign-up time of only five minutes, ALAT has revolutionised the process of opening a bank account in Nigeria. The hour-long, paperwork-filled account opening process at traditional banks is now a thing of the past.
The bank's innovation also extends to securing a debit card, another process that is typically tedious. Unprecedented in Nigeria, ALAT offers in-app card requests and activation, as well as free card delivery in as little as three working days to any Nigerian address.
Like other Nigerian banks, ALAT offers a standard savings account, but that is where similarities end. The bank provides multiple personal savings options, including savings goals and group savings options. Nearly all of these account formats come with up to 10 percent interest; three times the regular bank rate in Nigeria. To keep its Millennial audience within the ALAT ecosystem, the bank also offers loans and deals or discounts on food, entertainment and travel, and a virtual dollar card for online shopping. This is an innovative use of digital systems and is proving to be extremely successful.
While adoption is increasing among Millennials, the general response to ALAT has also exceeded expectations: during its first year, the bank has acquired more than 250,000 customers responsible for well over NGN 1.6bn ($4.48m) in general deposits. Now ALAT is closing in on the NGN 1bn ($2.78m) mark in terms of deposits into savings accounts. With assets growing steadily, ALAT is also seeing a consistent increase in the number of monthly active users.
Despite its success, ALAT is not exempt from the growing pains that digital-only ventures typically experience. It has also been unable to completely escape the internet connectivity issues and regulatory impediments that would otherwise make its adoption easier. Yet, the bank has shown more than enough promise for it to be a linchpin in the next phase of Wema Bank's digital transformation journey; the convergence of its banking services into one versatile, omnichannel platform.
Bringing it all together
Driven by the success of ALAT, as well as a desire to simplify banking for everyday Nigerians, Wema Bank has begun the process of streamlining its banking services, harmonising duplicates and consequently cutting operational costs. Wema Bank's convergence journey kicked off recently with the gradual closing of its old Wema Mobile app. Users of the old app will be seamlessly migrated into ALAT, which has proven to be a more than adequate replacement. Once this process has been completed, ALAT will become Wema Bank's primary online banking platform, supported by its highly successful USSD channel and a small, but frequently visited, network of branches.
[A]n omnichannel approach that allows for the co-existence of digital and traditional platforms
As this convergence unfolds at Wema Bank, a far-reaching strategy for transforming the entirety of the Nigerian banking experience is slowly crystallising. This will begin with our own customers, but we hope it will also bring significant change to Nigerian banking more generally. The unique nature of the Nigerian market has shown that the digitalisation of front-end services may not catch on as quickly as businesses would like.
Consumers are often resistant to change in all sectors of the economy, not just in banking. Instead, what is more workable is an omnichannel approach that allows for the co-existence of digital and traditional platforms, with the former slowly absorbing the latter as the quality and proliferation of digital infrastructure grows. With digital services always improving, we believe that while it may take time, there will ultimately be a successful transition to a digital-first experience.
However, in terms of back-end services, we have much more freedom as to how we work to create a digital revolution. This is urgent, given the state that much of the Nigerian banking industry operates in. Wema Bank has already staked a claim at the forefront of this development, promoting digital change by implementing the globally touted, agile method of software development. Agile is an exciting form of development that will allow us to adapt to customers as their needs evolve. By developing and rolling out new features and tools frequently, we can bring a much-needed increase in speed to the Nigerian banking industry.
As more customers come on board, having an agile development team in place will become a necessity to meet their expectations. We have recruited some of the best homegrown technical talent and are investing liberally in research and development. With our expert team, we will lead the way when it comes to Nigeria's digital banking revolution.
The evolution of Wema Bank from simply the oldest indigenous bank in Nigeria into a nimble financial institution with its own fintech spinoff is well underway, and it is quite a sight to behold. We believe that our work now will come to shape the future of the entire Nigerian banking industry. The world should sit up and pay attention: Wema Bank is a bank to watch and a bank to beat.