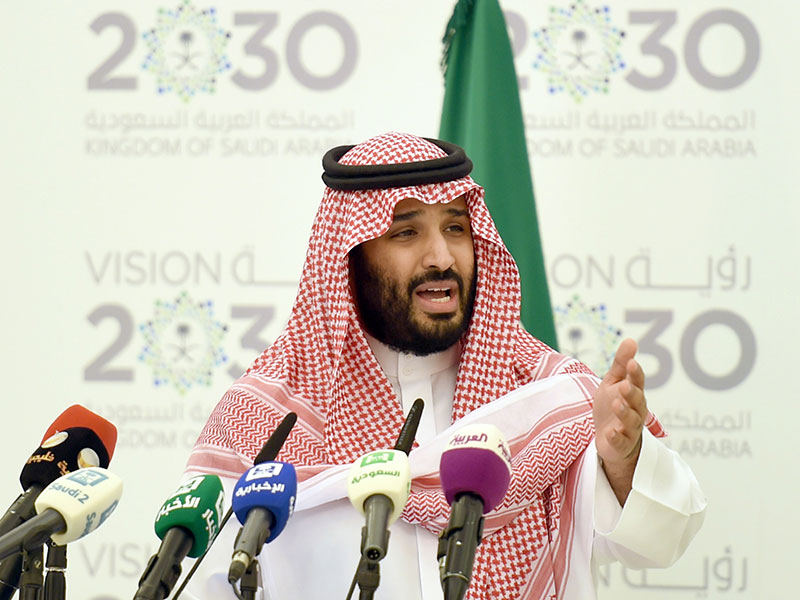 In 2016, Prince Mohammed bin Salman launched the Vision 2030, a far-reaching reform plan that aims to diversify the economy away from oil&nbsp
Author:
Ahmed Saeed Alghamdi, Head of Corporate Communication, Tawuniya
Saudi Arabia finds itself at a significant economic crossroads. Home to the second-largest oil reserves in the world, the kingdom's economy has been largely defined by the crude industry since drillers first struck oil in Dammam in March 1938. The discovery marked a watershed moment in the nation's history, sparking an economic boom and propelling Saudi Arabia towards becoming one of the world's wealthiest countries. Today, the nation is recognised as a global economic powerhouse, sitting among the G20 countries and boasting one of the highest GDPs in the Middle East.
While oil has brought Saudi Arabia great wealth and prosperity, we know one thing for certain – it won't last forever. Crude is a finite resource and, although there is much debate surrounding the extent of the nation's vast oil reserves, some estimates predict that supplies will last just 70 more years. This looming time limit – coupled with a global push to create a greener future – has seen Saudi Arabia begin to craft its vision for a post-oil era.
In 2016, Prince Mohammed bin Salman launched the ambitious Vision 2030, a far-reaching reform plan that aims to diversify the economy away from oil, bolstering the private sector and improving employment opportunities for young people. The plan seeks to create a thriving economy where non-oil sectors such as tourism, manufacturing and renewable energy can drive growth, and entrepreneurial activities are encouraged. Small and medium-sized enterprises (SMEs) are a main focus for Vision 2030, with the project seeking to increase the contribution of SMEs to the Saudi Arabian GDP from 20 to 35 percent over the next decade. As the government forges ahead with its diversification drive, Saudi businesses must develop in line with these exciting transformations. A new economic ecosystem is emerging in Saudi Arabia and opportunities are plentiful for those businesses that contribute to its creation.
Burgeoning businesses
With Saudi Arabia ramping up its economic transformation plan, the nation's private sector is truly coming into its own, and non-oil industries are beginning to drive growth. One such industry is the Saudi insurance market, which has shown great promise in recent years, emerging as one of the largest insurance sectors in the Gulf Cooperation Council (GCC) region. Since first opening its doors to customers in 1986, the Company for Cooperative Insurance (Tawuniya) has grown into one of the nation's foremost insurance providers, offering more than 60 insurance products – including medical, motor, fire, property, engineering, casualty, marine, energy and aviation insurance – in order to protect Saudi citizens from all manner of risk.
A new economic ecosystem is emerging in Saudi Arabia, and opportunities are plentiful for those businesses that contribute to its creation
Throughout its long history in Saudi Arabia, Tawuniya has continuously adapted its offerings to meet both evolving customer demands and the country's changing economic landscape, providing products that are practical and relevant for customers at every stage of their lives. This remains true today as Tawuniya continues to develop its business in accordance with the social and economic changes occurring in present-day Saudi Arabia, particularly focusing on the developments laid out in the wide-reaching Vision 2030 project. Given the integral role that SMEs are set to play in the Saudi economy of the future, Tawuniya hopes to assist burgeoning businesses by offering a range of practical insurance solutions.
It is with the nation's nascent SMEs in mind that Tawuniya created its 360 Degree Integrated Insurance Programme. At Tawuniya, we understand that establishing and managing various insurance policies can be both arduous and confusing, taking up time and expertise that could be better used elsewhere. The 360 Degree Integrated Insurance Programme simplifies things for SME owners, allowing them to have all their insurance needs – including medical, motor and property policies – in one convenient place. This not only makes it much easier for SME owners and entrepreneurs to manage their policies, but it also reduces administration costs. By making life simpler for the country's small-business owners, Tawuniya hopes that it will have a positive impact on Saudi Arabia's emerging SMEs.
Hi-tech transformation
As the country continues on its path towards a brighter, more innovative future, it is clear that technological advances will play a key role in creating this new and improved Saudi Arabia. The nation is already in the midst of a technological transformation, with new technologies such as high-speed internet and contactless payments radically altering the daily lives of Saudi citizens. In the years to come, technology will also revolutionise the way we do business in Saudi Arabia, with cutting-edge developments such as artificial intelligence (AI), robotics and biometric identification all changing the world of business as we know it.
As Saudi Arabia embraces the digital era, businesses simply cannot afford to fall behind the curve. Future success is already largely dependent on the early adoption of new technologies, and companies of all sizes must put digital innovation at the very heart of their operations if they wish to stay relevant going forward. At Tawuniya, we recognise the importance of a strong digital strategy, and we fully embrace new technologies in everything we do.
As part of our digital drive, we have created a pioneering e-store, where customers can conveniently manage all their insurance needs. Available in both Arabic and English, the e-store is the first of its kind in Saudi Arabia and gives customers reliable remote access to their insurance accounts. At the click of a button, online users can quickly and efficiently update their insurance policies, manage their accounts, update their data, track their claims and find their closest sales office. The e-store also allows customers to compare various insurance products before purchasing a policy, helping them to find the package that is best suited to them and their needs.
Alongside this advanced e-store, Tawuniya is also introducing a range of cyber risk insurance products, specifically designed for clients who might be at a greater risk of cyberattack. Tawuniya understands just how valuable its customers' digital data can be, and hopes to protect clients from every eventuality. The cyber risk insurance policy offers compensation for blackmail relating to cybercrime and makes provisions for reward payments for information leading to the arrest of anyone associated with a cybersecurity breach. The policy also provides compensation for losses related to illegal electronic publication, along with protection against losses to a company's income that might be incurred during service restoration following a cyberattack. As technology continues to reshape our lives – both professional and personal – such protections are fast becoming indispensable.
Keeping it personal
While new technologies will prove critical to the future success of all businesses, large or small, we must not forget the importance of cultivating human relationships with our customers. It goes without saying that online solutions are practical, time-saving and convenient, but there are times when you might require an in-depth, face-to-face discussion with a trusted advisor.
Tawuniya has the largest network of sales offices of any Saudi insurance provider, with more than 115 branches open to customers. At any of these sales offices, customers can sit down with a knowledgeable advisor and discuss the various insurance options available to them, resolving any queries they might have and learning more about the policies that will best suit their needs. Tawuniya also makes sure to invest in human capital, ensuring it attracts and retains the very best industry talent and helps its workforce to grow.
In addition to offering a range of innovative insurance products – including cyber risk insurance, for example – Tawuniya also offers a range of traditional policies, such as health and travel insurance. Of course, even these more traditional offerings must change with the times and with evolving customer demands, so Tawuniya is continually reassessing its policies to ensure they are relevant and useful for modern Saudi citizens.
Travel insurance is one such area that has been updated to reflect modern trends. Tawuniya is set to introduce a new, low-cost insurance programme for those who frequently travel throughout the GCC region. The programme is primarily aimed at businesspeople and their families, and offers a 50 percent discount on coverage for children between the ages of two and 15, and free coverage for children under two years old.
The company is also looking to update its traditional health insurance offerings and recently signed a landmark agreement with Vitality, a global leader in integrating wellness benefits with insurance products. The agreement, which is the first shared-value insurance product created in the Middle East and North Africa region, will see Vitality's health and wellness programme effectively developed and promoted across Saudi Arabia. The pioneering partnership aims to improve the health of customers and reduce the number of medical insurance claims.
From original insurance products to new digital solutions, Tawuniya is creating an exciting future for the Saudi insurance industry – one that's very much in keeping with the nation's Vision 2030 project. With innovation, entrepreneurship and ambition at the core of this long-term vision, Saudi Arabia is well on its way to crafting a dynamic new chapter in its history.