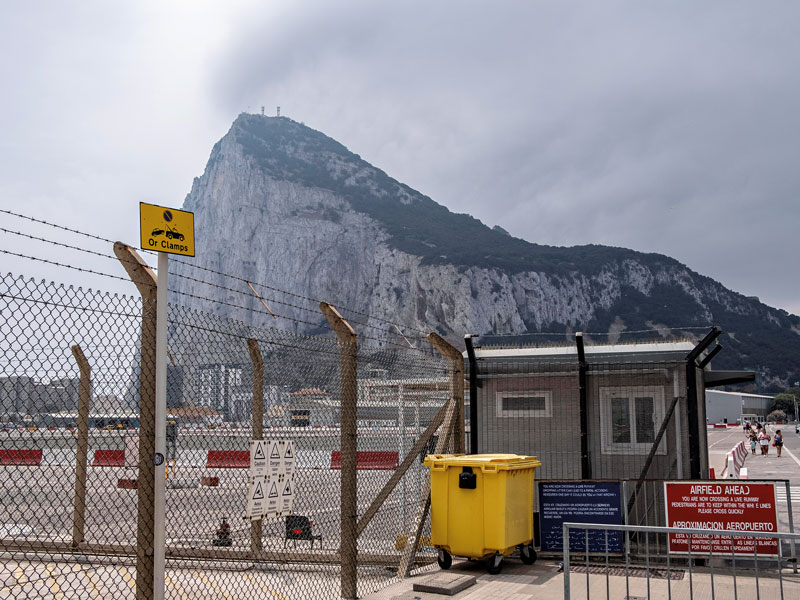 &nbsp
Author:
Antonia Di Lorenzo, Finance Correspondent
Around 90 percent of Gibraltar's Financial Services business is UK-facing and with Brexit looming, the Gibraltar Government sought and achieved not only inclusion in the Withdrawal Agreement via the Gibraltar Protocol, but also, more recently, a bespoke arrangement that guarantees market access to financial services for Gibraltar-based licensed firms. This commitment is now enshrined in UK law through the Bill, which is the legal framework through which this relationship will be maintained and is aimed to deliver certainty for Gibraltar financial services firms and minimise disruption to business.
Further, the UK Government recently published a Technical Notice for guidance on Financial Services in preparation for the end of the transition period on December 31, 2020. It proposes the introduction of the new Gibraltar Authorisation Regime (GAR), a modernised framework that will offer wholesale and retail market access to Gibraltar-licensed firms.
This new regime will be underpinned by bespoke arrangements for information-sharing, transparency and cooperation between the two governments and the regulators. It will be based on aligned legislation and supervisory practice, as well as high standards of financial regulation.
Seizing new opportunities
On the occasion of the introduction of the Financial Services Bill, John Glen, Economic Secretary to the Treasury, said that the country must ensure a regulatory regime that works for the UK and allows it to seize new opportunities in the global economy now that the UK has left the European Union.
"Following the work we've done to prepare for EU exit and ensure a smooth transition to a UK rule book, this Bill is the next step in delivering a regulatory framework that boosts the competitiveness of our world-leading financial services sector and ensures that UK consumers are properly protected. It's part of an ambitious programme to enhance the UK's first-class standards and our attractiveness as a location for business, both of which will be crucial to help our economy bounce back," Glen said.
Legislation will deliver on commitments to long-term market access between the UK and Gibraltar for financial services firms
In his Written Ministerial Statement earlier on this year, Chancellor Rishi Sunak said the "legislation will deliver on commitments to long-term market access between the UK and Gibraltar for financial services firms based on shared, high standards." A spokesperson from HM Treasury pointed out that the UK and Gibraltar have had reciprocal market access in financial services based on the EU Single Market, so having left the EU together they will be committed to continuing as before. This measure will preserve Gibraltar's regulatory autonomy and enable the territory to choose where it wishes to access the UK market in terms of alignment and cooperation.
The Gibraltar Government is also now consulting on GAR, which could provide permanent UK market access for Gibraltar-based financial services firms. Reciprocally, similar provisions are also being developed in Gibraltar law to enable UK firms to access the Gibraltar market.
Challenging scenario
Ros Astengo, journalist at Gibraltar's public service broadcaster GBC News, said that this is a challenging scenario especially as equivalence between the UK and the EU has yet to be agreed. "It is a unique arrangement between Gibraltar and the UK and does not extend to the Crown Dependencies or other Overseas Territories. It is quite an achievement, and highlights the unique and historic nature of the relationship between Gibraltar and the UK," she added.
Astengo commented that Gibraltar worked hard to achieve a commitment on market access at an early stage of joint discussions on the impact of its departure from the EU, explaining that there have been countless meetings between the Chief Minister of Gibraltar, Fabian Picardo, and other senior officials, with their UK counterparts over the past four years.
"Keeping open channels of communication, even during lockdown periods, has been crucial. However, at the risk of downplaying the enormous work and detail that has gone into this agreement, I think the historic nature of the UK-Gibraltar relationship, and similarities in regulatory regimes and standards, not to mention language and laws, has been significant," she said.
"As a result, Gibraltar will retain its position as a well-regulated and attractive jurisdiction for business with unique access to the UK financial services market," Astengo added. "Of course, the UK has its own challenges with no future relationship deal in place and they have yet to come to an agreement on equivalence with the EU. But that's a different story," she concluded.