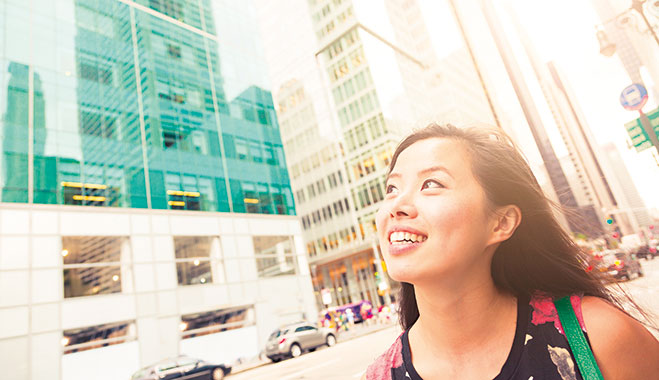 Harmony Relocation Network provides move management services to local household goods movement and relocation service providers&nbsp
Interview with:
Paul Bernardt, Managing Director of Harmony Relocation Network
July 10, 2016
Today, businesses are often no longer confined to one nation, but have offices that straddle continents. With this comes the increased mobility of people around the world. However, moving from one nation to another is no small feat, with transferees often requiring assistance.
This can come in the form of the logistics of moving property and valued goods, or support services for transferees in their new location, such as orientation tours to ensure they are comfortable and familiar with their new location, and ensuring they have access to essentials such as utilities, schools and accommodation upon arrival.
World Finance spoke to Paul Bernardt, Managing Director of Harmony Relocation Network – a firm that provides such services – to gain an insight into how the industry is progressing, and why the firm is one of the clear leaders in the move management services industry with its unique boutique approach.
How has the market changed recently for move management services, move operations and destination services?
For us at Harmony Relocation Network, those are three distinct services, sometimes performed under one roof by one company or by specialists as a separate service. Move operations is the actual execution of a household goods move. By and large, this is still a very traditional service requiring skilled labour and specialised packing material. Move management is the coordination of a larger number of moves, often under a regional or global contract, whereby the move management company selects the best moving companies both at origin and destination. Destination services are support services for transferees when they arrive at their new location, such as orientation tours, home finding, connection of utilities, school selection, temporary accommodation, furniture rental and the like. In recent years, this industry has evolved from mainly decentralised small to-medium-sized local businesses, to an industry that is largely dominated by a few large regional and global players that offer a complete outsource package of all relocation services.
Compliance is the number one concern for multinationals when sending their people on assignment
There are still a fair amount of global companies, each being specialists in their specific field of global mobility, that offer their services directly to clients, rather than through a third-party relocation management company, such as immigration, spouse support, shipping, expense management, taxation and policy consultancy.
What exactly is it that Harmony Relocation Network does?
The members of Harmony are all local household goods moving and relocation service providers. The only difference is that our member companies have chosen to become part of a larger global network. The Harmony International Head Office provides them with central services such as IT, compliance, billing, sales support and ISO certification for quality, health and safety, and environment. We are in fact the only such organisation at a global scale whose mission it is to add value to their member companies.
What differentiates your services from others in the field?
The main difference is that all our members are locally owned companies – often family owned – to whom providing a service is not just a business transaction: it is what they do best, and are proud of. We are not influenced by venture capitalists or the stock exchange. Most of our companies have a long-term view, and are there to be passed on to the next generation – more of a boutique approach. What makes our member companies different from other local companies is that we form a connected network, globally.
Can you tell us a little about your recent name change and the reasons for it?
From 2001 to 2015 we had an alliance with a US-based company, and we shared a common brand name. This alliance ended because of a difference in strategic direction. We seized the opportunity to come up with a brand name that was much better aligned with the core of who we are as a network, so that implied a focus on a personal service, rather than being a large corporate anonymous entity. Furthermore, Harmony is a pleasant word, which means the same in more than 45 languages, spoken in more than 130 countries across the globe.
What types of clients do you serve?
Our network serves all sorts of clients. Large multinationals that want to outsource their shipping and relocation services regionally or globally, along with private individuals that move locally, domestically or overseas. In our network we have several different types of companies, and some specialise more in the high-end corporate work, whereas others have a focus on the private customers. Beyond moving and local relocation services, our network also provides other services, such as storage, archive handling, office moving and art transportation. In general, this is a very competitive business, and it is important to diversify services.
What are the biggest challenges and opportunities associated with what you do?
The biggest challenge is to transform our network – and the industry at large for that matter – to adopt better technology, and better integrate with other platforms out there. Clients increasingly select service providers and buy online, both private and corporate, and our industry needs to embrace that.
The largest opportunity is that international labour mobility in general is increasing. And although the average volumes are going down, there will be more people relocating to other countries in the future. Combine this trend with the challenge to adopt better technology and there is a completely new market emerging.
Can you expand on the issue of compliance?
In all the reports we read, from the big four, RMCs, to the RES Forum and others, compliance is the number one concern for multinationals when sending their people on assignment. Non-compliance with immigration, tax or labour laws can have major consequences, and put the license to operate in a country at risk. The speed with which 'the business' is operating is very hard to keep up with for the global mobility function, and the risks are considerable.
So, that means that these companies put pressure on their staff and also on their supply chain. All multinationals have compliance officers and large programmes in place. Suppliers must also demonstrate compliance. So, the days are over when you could say your policy simply was 'don't get caught', or 'I was not aware of that'. In today's world, you have an obligation to know – or at least to do everything in your power to make sure you are informed about – potential non-compliance.
We have a sophisticated compliance programme in place, with mandatory network-wide online training programmes. It is crucial to have this today – companies are simply unable to do business with you if you don't.
What is the role of technology in facilitating what you do?
Without technology, we could not operate efficiently. We continuously monitor and review our processes, and use technology to work smarter and faster, reducing cost and increasing staff productivity. We have a network-wide IT system called RedSky that is not only accessible to all the network agents, but also to the transferees who are moving, and to our corporate customers that need management information. Our business intelligence team is second to none.
What are your plans for the future?
The speed with which change is taking place is so fast that it is not easy to plan for the longer term. We do have a vision of the future that is based on making investment plans through a strategic direction. This is based on a more dominant role of the global relocation management companies with the larger corporate contracts, but equally a more dominant role of our member network with the smaller corporate contracts. The top 20 multinationals 20 years ago are no longer the top 20 today, so what we feel is most important today is to stay flexible, fluid and at times take a leap of faith. We stay in touch with what is happening in our industry, but also with the broader spectrum around our industry, like long-term consumer trends and technological developments that may impact our industry.
Is there anything you would like to add?
Yes, this industry is a very exciting industry to work in, especially, for young people who are trying to build a career. There are very few industries that are more international and multicultural than ours, and if you are service-orientated and proud of doing a good job, you should give it a try. We've added a few talents of our own these last few years, but when they were first presented the job description, they were not naturally associated with working in the relocation industry. Only after the interview and the first work experience did their enthusiasm grow. It is our collective industry challenge to attract more talent, not just to relocate the talent of other firms.