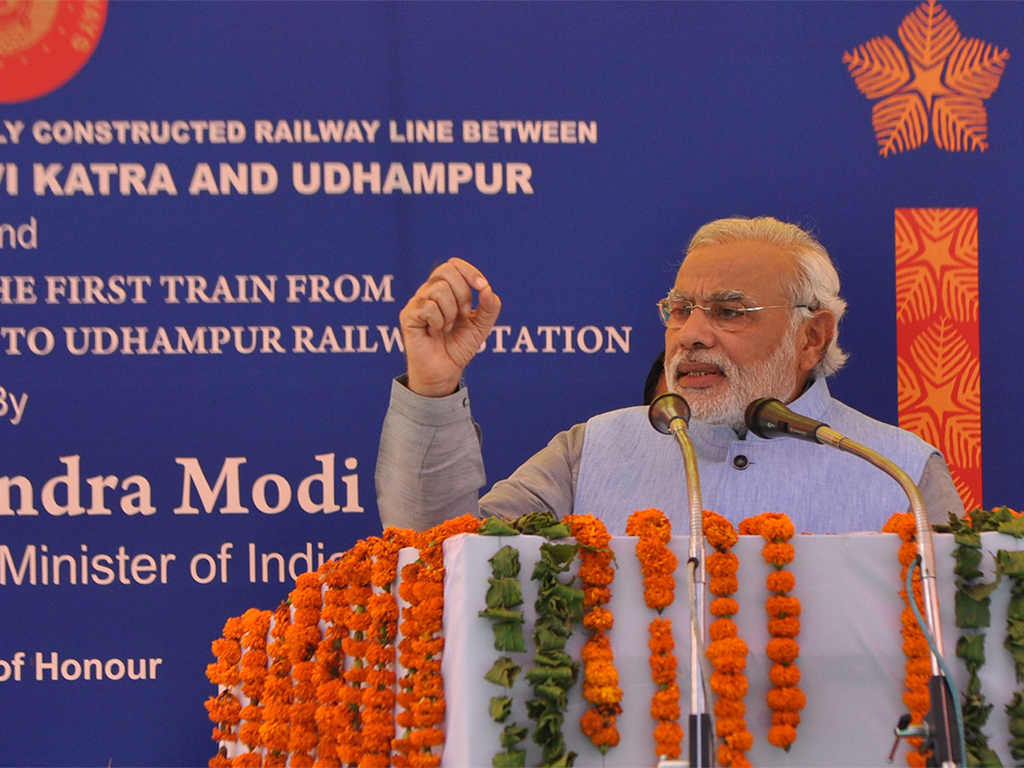 A revolutionary: Prime Minister Narendra Modi is keen to improve India's economic standing through infrastructure. He is seeking as much as $1trn to spend on the country's road, rail and cities&nbsp
As newly anointed Prime Minister Narendra Modi sets about the business of building a modern, thriving Indian economy, he is seeking the help of foreign investors in funding the massive overhaul of infrastructure that the country needs.
This week, France announced it would be one of the first foreign governments to step forward and help fund India's various new infrastructure projects. On a visit to India, French Foreign Minister Laurent Fabius revealed that over the next three years, the country would be investing as much as €1bn into infrastructure schemes.
"I believe Prime Minister Modi's spectacular win will be seen as a 'game changer' for India"
Modi has said it is seeking as much as $1trn to spend on transforming its road, rail, and cities, by 2017, so that the country is able to cater for its vast population and harness it's huge economic potential. He has been looking towards foreign investment to help with the funding of these many projects, something that many previous Indian governments have been reticent to do before.
Since Modi was elected in May, governments have lined up to praise his pro-business stance and focus on the economy. While the French are the first to send a senior minister to the country, it is expected that they will be followed by a number of other governments offering investments and strategic partnerships over the coming years.
Announcing the deal, Fabius said that the investment would help the two countries develop new technologies and ideas. "If you don't have the share of technology and the share of finance, you can develop brilliant ideas, maybe brilliant, but [you will have] nothing concrete."
Until recently, India's biggest foreign investment partner has been Japan, which has invested considerable amounts into the colossal Delhi-Mumbai Industrial Corridor that will dramatically expand the regions transport, energy and manufacturing infrastructure.
Deepak Lalwani, Director-India at Lalcap, a London-based consultancy specialising in India investments, told World Finance that Modi's election victory had heartened foreign investors. "I believe Prime Minister Modi's spectacular win will be seen as a 'game changer' for India. Great expectations of foreign investors have been raised now of a reversal of policies by Prime Minister Modi. Slow approvals, excessive bureaucracy, sectors not being opened enough and contradictory policies caused "investor fatigue" in India in the last few years."
He added that many other countries will certainly look to invest in India in the future, but it depended on concrete policy changes rather than rhetoric. "Other countries will follow France, no doubt. But a lot more money will flow in once foreign investors' need for "show me, don't just tell me" occurs in the hoped for positive change in policies. Time will tell."