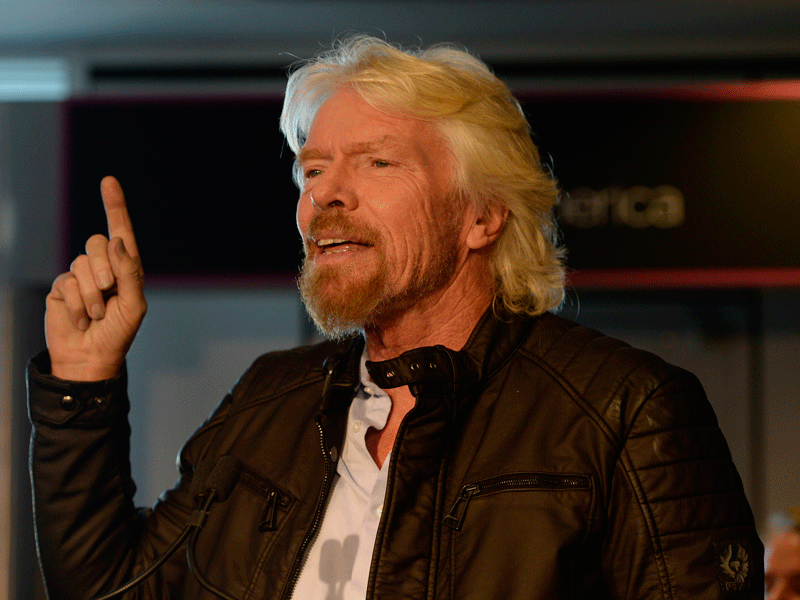 Branson has decided to press pause on the cash injection from Saudi Arabia's Public Investment Fund due to the Gulf state's alleged involvement in Mr Khashoggi's disappearance&nbsp
Sir Richard Branson has halted talks with Saudi Arabia's sovereign wealth fund over a possible investment into Virgin's space ventures amid concerns surrounding the disappearance of journalist Jamal Khashoggi.
Mr Branson announced in October last year that he had secured around $1bn of capital from the Gulf state's Public Investment Fund for his US-based space firms Virgin Galactic and Virgin Orbit. This cash injection, he said, has now been halted as a result of the Khashoggi case.
Governments and corporations across the globe are now pressurising the Gulf state for answers regarding Mr Khashoggi's disappearance
Mr Khashoggi, a prominent journalist, entered the Saudi Arabian consulate in Istanbul on October 2 to obtain the necessary paperwork to marry his Turkish fiancé. He has not been seen since, and is now presumed dead, a claim corroborated by the Turkish government.
Saudi Arabia has denied all wrongdoing in the Khashoggi case and has claimed that the journalist left the consulate alive and well on October 2. Turkey is alleging that the Gulf state sent a 15-member team to carry out a 'preplanned murder'.
Governments and corporations across the globe are now pressurising the Gulf state for answers regarding Mr Khashoggi's disappearance. In a statement to the Financial Times, Mr Branson said that the accusations levelled against Saudi Arabia "if proved true, would clearly change the ability of any of us in the West to do business with the Saudi government." He added that Virgin had requested information from authorities in Riyadh.
A number of other renowned business leaders have also pulled out of their financial commitments with Saudi Arabia pending more information. Ernest Moniz, an energy secretary who served under Obama, and Sam Altman, president of startup incubator Y Combinator, have suspended their roles on the advisory board of a $500bn megacity project.
CEO of Uber Dara Khosrowshahi, Viacom's Robert Bakish and editor of the Economist Zanny Minton Beddoes have also pulled out of a high-profile tech conference scheduled to take place in Riyadh at the end of October. The Future Investment Initiative, which has been pegged as 'Davos-in-the-desert', was designed to inspire investment in Saudi Arabia's economic sector, but attendees are quickly dwindling in the face of the Khashoggi case. The New York Times has also announced that it will no longer be a media partner of the event.
Mr Khashoggi was an eminent critic of the Saudi Arabian regime, having written a number of columns for the Washington Post newspaper criticising the Gulf state's policies towards Qatar and Canada, and its involvement in the Yemeni war.
This termination of economic ties is sure to continue until Saudi Arabia answers the questions that the West are asking.