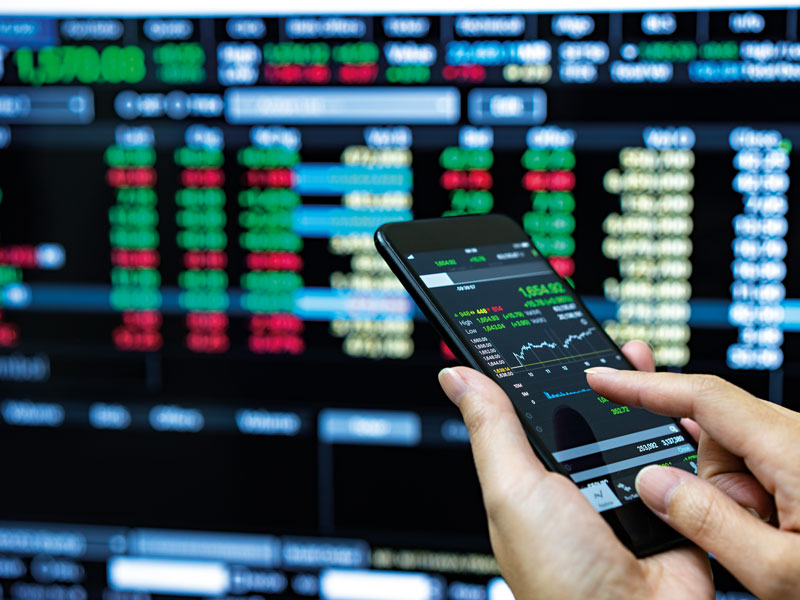 &nbsp
Author:
Charis Mountis, Chief Dealer, Exinity group
It's been 10 years since the launch of FXTM. Today, our brand is one of the global leaders in online trading and we have a network of offices located in Europe, Africa, Latin America and Asia. From day one we decided that long-standing growth and success would be built on a foundation of industry-leading customer care. On our 10-year anniversary, we are proud to say that over two million individuals in 150 different countries have agreed with our decision. As we celebrate our birthday, it might be a great time to look back and reflect on some of the changes we have made along the way.
It really has been an interesting journey, one that has shaped our thinking and taught us to adjust quickly in order to meet customer needs. It is also a good time to reflect on what we have learned and how the knowledge gained will shape our plans for the decade ahead. It is difficult to overstate the changes technology has made in the world of online trading.
When FXTM was first established, many trades were still agreed over the telephone or desktop application. Dealing rooms were noisy places, full of excitement, fuelled by adrenaline and often appeared to operate in complete chaos. Trading was often regarded as a pursuit for those in the know or with the right connections.
Today that notion could not be further from the truth, and the technology for buying and selling thousands of the world's most popular financial instruments is literally in the palm of your hand. Ten years ago the technology powering trading platforms was relatively straightforward. More often than not, a trading price would have a single origin.
Therefore, a trader would only see the highest bid and lowest offer from one market source. Today FXTM supports a far more complex, highly sophisticated and unique framework of pricing sources derived from some of the world's best institutional liquidity providers. Our trading clients now receive the best prices, aggregated from multiple sources. Liquidity is improved and execution is faster than ever.
So, how has the office environment changed in the last 10 years? The noise has certainly been reduced. In the office today you are far more likely to hear a high-level debate on pricing technology rather than numbers being frantically hollered across the room. To put that into context, FXTM was started with a technology team of 10, while today we have more than 60 in-house developers tasked with maintaining and optimising our pricing engines. In sharp contrast, a large team of telephone dealers has been reduced to a much smaller number of highly experienced risk management specialists.
What's changed for our customers?
We now have very robust and reliable pricing technology. Behind the scenes, our pricing infrastructure is consistently load tested. We are more capable than ever of processing increased trading volume in fast-moving markets and continue to build in higher tolerances.
The technology for buying and selling thousands of the world's most popular financial instruments is literally in the palm of your hand
When FXTM began, the euro/dollar currency pair could trade with an average 10-point spread between the bid and offer. That was direct cost to traders of 10 points on every position. Today, we are pleased to be able to offer zero trading spreads on some major currency pairs, and spreads across the board have been dramatically reduced. Working to increase the efficiency of the data pathways linking our price providers has improved execution speeds to less than 50 milliseconds.
This level of service and efficiency would have been unthinkable 10 years ago, but significant investment in the right technology and the right expertise has paid off. There have of course been difficult decisions to make along the way. Procuring third-party technology solutions can provide huge cost savings, but this is an option we decided against. In doing so, we have avoided development queues that we have little control over and increased the security of our intellectual property. However, above all else, we have proven that in-house technology teams can react faster when meeting customer expectation. FXTM's track record of rapidly deploying unique equity indices and currency baskets is a testament to this.
Our story actually began in 1998, the early days of online retail trading, with the launch of Alpari Group. The company quickly became an early pioneer of the MetaTrader platforms, expanding rapidly in the world's emerging markets. In 2011 Alpari was joined by its sister company FXTM. Together these brands have built a leading global presence and currently support trading clients in 150 countries. In 2020 we announced the launch of Exinity Group, bringing together our established services and our ambition for the future.
There is a fast-growing global audience of millennials who want to build a better future for themselves, and so want better access to the world of higher-risk investments. Our mission at Exinity Group is to develop risk-driven trading and investment solutions, backed by risk management tools, education and support, to help our clients become confident, empowered investors.
Empowering through education
We have come a long way since 1998, but success would simply not be possible without the support and loyalty of a growing number of trading customers. Inevitably, there are risks involved with these short-term investments. As an international online broker, FXTM offers contract for difference on spot metals, shares, commodity futures and indices.
These leveraged products come with a high level of risk, with 77 percent of retail investors losing money when trading. FXTM strongly believes that a successful trader is an educated one. That's why we strive to provide our clients with free educational courses and outstanding customer support whenever they need it.
FXTM has an extensive library of educational content and we provide regular online workshops. Our educational programmes are specifically tailored to reflect the products we offer and promote sensible steps to manage risk. Of course, we cannot guarantee profitability, but we do provide comprehensive guidance for using leverage, trading in volatile market conditions and the effective use of stop-loss instructions. We are also strong supporters of regulation in our industry and are committed to ensuring that we are transparent and fair in our treatment of customers.
Before the COVID-19 pandemic, we enjoyed hosting live educational events and getting to know our customers in person. With the safety of our employees and customers remaining a priority, we have facilitated similar events online, but rest assured we look forward to meeting again as soon as it is safe to do so.
At FXTM we are confident that we provide the right service, support and education for traders, but it is always great to see this recognised by the wider industry. We are delighted to have received this year's World Finance award for Best Trading Experience. This is testament to the hard work of our client-facing teams and the consistent efforts we've made to add value to our customers' trading journey.
In the future, many of our clients will continue to be self-directed traders and we will continue to build on our experience to offer direct access to the very best trading services and functionality. New currency indices are already available, designed to price the majors against a basket of exchange rates, and we have stock indices for tracking the fortunes of social, green, space and vegan related equities.
News is moving faster and reaching a greater number of people around the world. Social media has become a building block for consumer trends, with CEOs at the helm of some of the world's biggest brands, and even presidents dropping market-moving posts to millions of followers. We can expect the new generation of investors to be technology literate; they will also be comfortable consuming a blend of information across multiple mediums. We already have evidence to suggest that millennials prefer timely, concise and easily digestible bites of news over a wait for fully published articles. Podcasts and webinars are also now a popular and convenient educational resource.
In order to meet the demands of a new generation of customers, the Exinity brand will bring new digital wealth solutions to individuals with a desire to create their own financial freedom. We are also launching a new feature-rich mobile application with an innovative coaching experience, designed to ensure our clients can build the knowledge and skills they need to succeed. We see huge potential in transforming access to financial markets for millennial audiences in emerging economies, and our new products and services will reflect this. Fully paid share dealing and wealth management products will complement our leveraged trading offer.
With a number of exciting new initiatives underway, we are looking forward to the next 10 years and providing the technology, products and support to meet a wider range of investment objectives, experience and risk appetites.