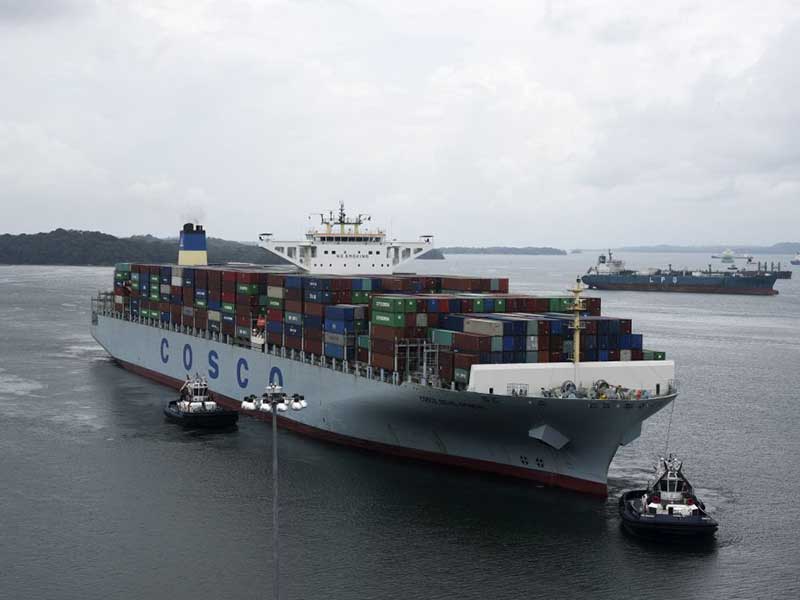 Cosco will control more than 400 vessels once the deal is complete&nbsp
China's biggest shipping company, Cosco Shipping, has agreed to buy Hong Kong rival Orient Overseas International Limited (OOIL) for $6.3bn, further consolidating the embattled shipping industry. The merger will see Cosco become the world's third largest shipping company, with its 400 vessels only surpassed by Denmark's Maersk Line and Switzerland's Mediterranean Shipping Company.
The family of the first Hong Kong Chief Executive, Tung Chee-hwa, founded OOIL in 1950, and still holds a 69 percent stake in the company. As majority owners, the family has accepted the Cosco bid, but the sale still awaits approval from Cosco shareholders, as well as Chinese and US regulators.
The acquisition of Orient Overseas will see Cosco almost double its share of the US shipping market
The deal is the latest in a wave of mergers sweeping the shipping industry: eight M&A deals have taken place in the last four years alone, as the industry struggles to recover from 2008's global financial crisis. The industry was further shaken in September, when South Korea's Hanjin Shipping filed for bankruptcy, marking the demise of one of the world's largest shippers.
Falling demand has led several smaller lines to suffer a similar fate, while larger rivals have snapped up other struggling firms. Cosco itself is the product of a merger between China's two biggest state-owned shipping companies.
As a result, the world's six largest shippers now control almost two thirds of the market. The acquisition of OOIL will see Cosco almost double its share of the US shipping market, emerging as a strong competitor to the industry's top players.
What's more, the deal also strengthens Beijing's hold over global container shipping. Hong Kong currently boasts one of the world's busiest ports, but could lose ground to rivals on the mainland once the deal is finalised.
Over the last four years, Chinese President Xi Jinping has been focusing on his so-called Belt and Road initiative, which aims to extend Chinese influence over supply chains from Asia to Europe. By increasing Cosco's vessel capacity and market share, Beijing is taking a significant step forward in this ambitious initiative.