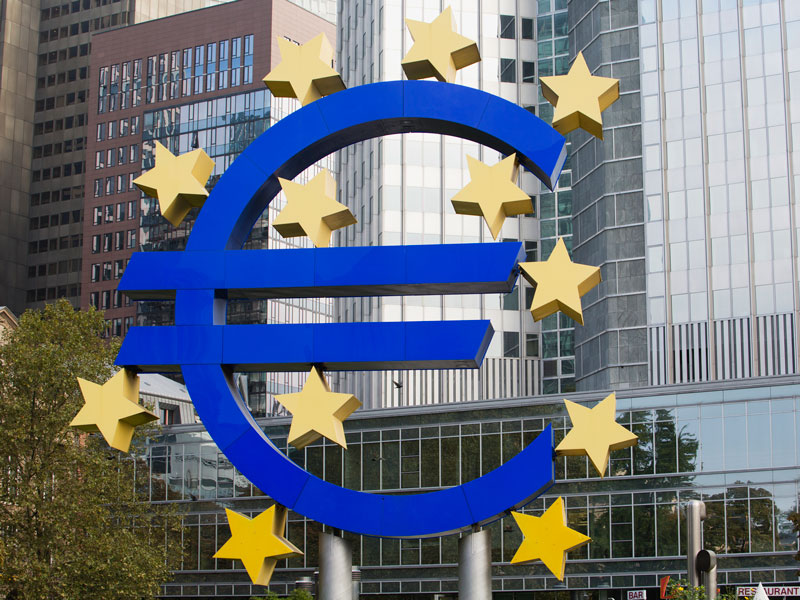 In 2017, the eurozone experienced its fastest growth rate since 2007, perhaps due to the ECB's programme of quantitative easing and cautious interest rates&nbsp
Europe seems to have finally emerged from the shadow of financial crisis. Data from Eurostat (the statistical office of the EU) showed that growth in the eurozone hit its highest rate for 10 years in January.
GDP growth of 2.5 percent in 2017 saw the 19-nation bloc pull ahead of growth in the US, which, at 2.3 percent, lagged behind Donald Trump's ambitious three percent target. This is a marked acceleration from previous years, as 2015 saw 2.3 percent growth, and 2016 just 1.9 percent (see Fig 1).
GDP growth of 2.5 percent in 2017 saw the 19-nation bloc pull ahead of growth in the US
The French economy improved at its fastest rate for seven years. This spate of healthy growth largely resulted from increased investor confidence, following the European Central Bank (ECB) pursuing a vigorous stimulus programme of quantitative easing since 2015.
With its main interest rate capped at zero percent, the ECB followed a brisk policy of asset buying within the eurozone, and through this, central banks have injected around €60bn ($74bn) per month into the economy to drive growth.
However, asset buying will be reduced by around 50 percent in 2018, following the recovery. This will allow for the eventual hike in interest rates that would be the surest sign of Europe's much-anticipated economic turnaround.
Voice of the market
The eurozone's fastest growth rate since a three percent rise in 2007 could be seen as a victory for quantitative easing and a vindication of cautious interest rates.
However, the US Federal Reserve ended its quantitative easing policy of asset purchases in October 2014, and the economy has also improved dramatically. Where the eurozone has remained watchful, the Fed has raised interest rates five times since the financial crisis.
With signs already pointing to the eurozone pulling ahead of its revival, the impact of rising interest rates will reveal which system can justifiably claim a more stable recovery.